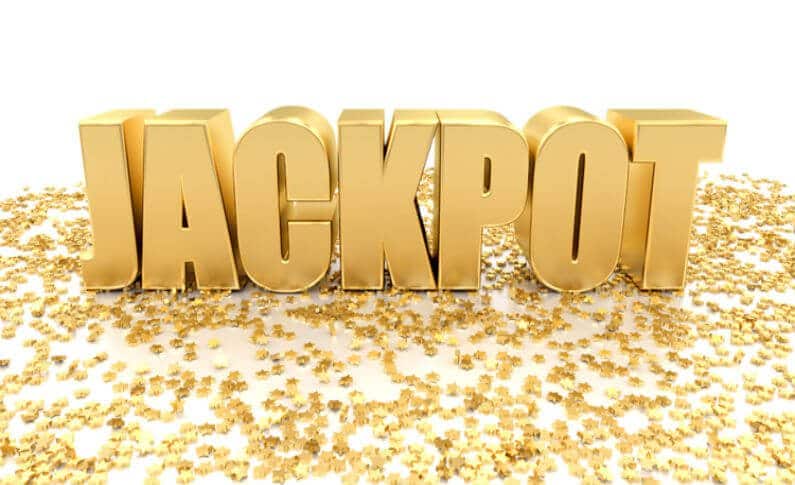 To Become a Multimillionaire – 7 Biggest Jackpots to Hunt for Right Now
One should always know what the biggest progressive jackpots are, as this way you'll know exactly which games to play. With thousands of beautiful online slots available, choosing your game of the night is a challenge. However, once you have a $10 million motivation in the form of a pot just sitting there waiting for a lucky player…Well, that decision becomes much easier.
Progressive jackpots have made many people multimillionaires. For example, Mega Moolah alone paid out over $56 million in winnings last year. This means that now might be the time to put your luck to test as these huge prizes don't usually stick around all that long.
Top 7 Biggest Progressive Jackpots You Can Try Your Luck With Now
Jackpot Giant: €9,803,164
Jackpot Giant (Playtech) is the hottest progressive jackpot one can try for today. It grows rapidly, so be sure to check the pot size when you start playing. The game is fun and has a quirky design that you'll definitely love. You'll also love that there are 50 paylines in it. The slot has multiple great bonuses and will be fun to play even if trying for the big pot isn't your main objective for the day.
Hall of Gods: €5,150,168
Hall of Gods (NetEnt) is usually at the top of the biggest progressive jackpots listings because this pot doesn't get claimed too often. This means that the prize fund has a chance to grow, bringing more joy to the eventual winner. There are 20 paylines and 5 reels in the game. The slot's RTP (Return to Player) is 95.5%, which is rather good for an online slot.
Aztec's Millions: $2,538,287
Aztec's Millions (RTG) is a fun and interesting game with a simple but colorful design. It's one of the good progressive jackpots to try if you want to have a relaxing evening gambling. Real Time Gaming (RTG) isn't such a big player on the online gambling market as NetEnt, Playtech, and Microgaming. However, it does know how to make a good game and will dutifully meet its payout obligations.
Beach Life: €1,774,608
Beach Life (Playtech) is one of the most popular Playtech slots. It's no wonder because the game is filled with the feel of summer. Bright and pretty symbols like cherry-topped ice cream cannot fail to make one fall in love with them. However, bear in mind that Beach Life has a relatively low RTP of only 93%. The jackpots also don't grow quite a big in this game.
Jackpot Pinatas: $1,838,667
Jackpot Pinatas (RTG) doesn't get to be one of the biggest progressive jackpots often enough. However, this 20-payline online slot is great fun with its Mexican-themed design. One thing you do need to know though is that the minimal coin size in this game is 5! That's a lot for a single spin, especially as there are only 20 paylines. But the potential reward of a huge progressive jackpot might make this investment worth it.
Gladiator: €1,191,766
Gladiator (Playtech) is a great slot styled after a movie by the same name. Ridley Scott made a fantastic movie set in the Ancient Rome, and this slot takes one there. The game is beautiful and vivid graphics allow you to truly enjoy the atmosphere of that time. The most lucky of the players will also get to enjoy the riches compared to those of Roman nobility. Scoring that jackpot will definitely give you ample opportunity to indulge.
Jackpot King (WH): £1,041,075
Jackpot King (Blueprint) might not be mentioned with the biggest progressive jackpots very often. However, it's one of those games that keep regularly creating millionaires. Blueprint is not your everyday gambling software developer. This company loves coming up with creative solutions and gameplay, and even their jackpot system is different. Try it if you are looking for something different and fun.
Biggest Progressive Jackpots: Where are Mega Moolah and Mega Fortune?
If you are wondering how come Mega Moolah (Microgaming) and Mega Fortune (NetEnt) aren't on this list, you needn't worry. Those two remain the highest paying progressive jackpots. However, they both have been hit just recently. Mega Moolah, in particular, was scored by a lucky player on March 8th. The so-far mystery person got to celebrate the International Women's Day by winning £4.3 million.
Mega Fortune Jackpot was hit on March 7th and the winner got €2,667,421. And a day before that, €4,083,881 went to a lucky player of Mega Fortune Dreams (NetEnt).
Due to the way progressive jackpots work, all these major games reverted to their minimal pots and will take a while to get back up to being multimillion. Do not forget that the size of the pot grows constantly, and there's always a chance someone will claim it before you. So, progressive jackpots are the games you really shouldn't dawdle with as it's a case of seizing the moment.
Having trouble to understand the meaning of paylines, reels, scatters, wilds, symbols and other weird terms? Stay calm – we got you covered! Just head over to HitCasinoBonus Navigator – Your glossary to master online terms & abbreviations.
Top 5 NetEnt Casinos