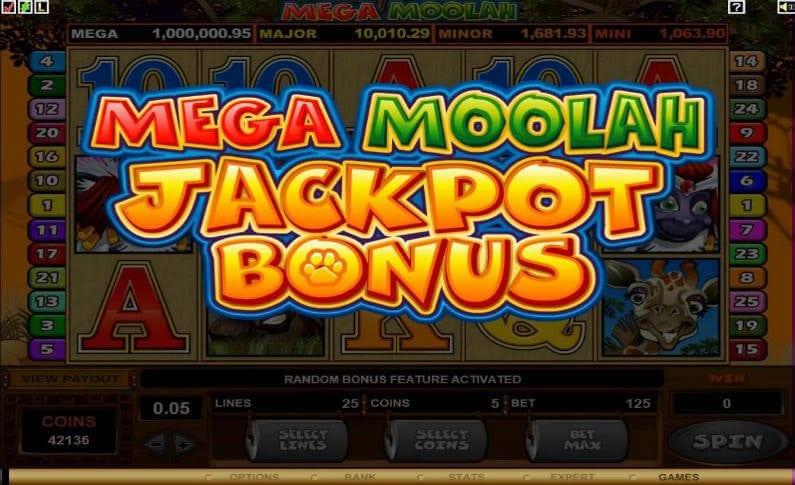 NetEnt Progressive Jackpots – New Millionaires and Most Promising Pots
NetEnt progressive jackpots are the direct competition to Microgaming. Two developers are almost evenly tied in the 'most paying online slot jackpot' category. Although, this year Microgaming has been winning with their Mega Moolah. However, it seems that NetEnt players are determined to take the developer closer to the leading position. In the last few months, their top progressive jackpot slots paid out over 10 million Euro. Mega Fortune and Mega Fortune Dreams' pots were both claimed, but the leader is the Hall of Gods, where a lucky winner got over 7.5 million.
Hall of Gods Drop Fit to Enter the Halls of History: 7.5 Million
There have been bigger jackpots claimed over the last few years. Still, winning 7.5 million is an event that must be documented and remembered. It's the 4th biggest win in the history of this progressive jackpot slot.
Hopefully, we will see more results like this in the future. For now, we can only congratulate the lucky Norwegian, who became 7.5 million richer.
Hall of Gods is an outstanding jackpot that has paid over 57 million EUR over the course of its existence. Note that the game was launched in 2010, but over 20 million was paid in jackpots over the last year alone. This means that the popularity of this particular progressive jackpot slot has skyrocketed.
The happy winner became the 13th millionaire created by this slot game. However, he is far from being the only multi-millionaire from NetEnt in 2017. This year has yet to end, but the company has already paid 50+ million in progressive jackpots.
Mega Fortune Dreams Come True: 5.5 Million
Someone's dreams are about to come true as now they have enough funds to live any kind of fantasy they want. Mega Fortune Dreams jackpot was claimed, leaving the happy winner with over 5.5 million Euro. The win occurred in LeoVegas Casino.
Mega Fortune Dreams is one of those progressive jackpot slots that pay out frequently. The average is about 65 days. And yet, the game is so popular, that during this time the pot manages to grow to about 3.9 million.
This time, the jackpot went unclaimed a bit longer, which resulted in one of the biggest wins in the history of Mega Fortune Dreams. This is the second millionaire created by this particular game in 2017. If the trend holds, there should be another lucky winner around the beginning of autumn.
Mega Fortune Jackpot Winner at Mr Green Casino: 3.6 Million
A lucky player at Mr Green Casino claimed a jackpot of 3.6 million Euro, adding to the legend that is the Mega Fortune progressive jackpot slot. This game is the number one competitor of Mega Moolah from Microgaming (currently the most paying progressive slot in the industry).
Mega Fortune, like its sister-game Mega Fortune Dreams, pays out about once every 65 days. The game is extremely popular, which is proven by how rapidly the pot grows. Of course, frequent payouts mean that it's hard to get truly astounding wins of 10+ million.
On the other hand, Mega Fortune creates millionaires on schedule. Thus, your chances of winning are quite high.
Featured Casino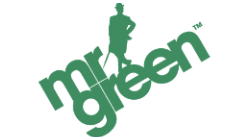 There really aren't many online casinos that exceed Mr Green Casino. With a fantastic selection of games, easy depositing options and a nice selection of bonuses, this casino should appeal to all players. If you're a bonus hunter, you've come to the right place, as there are loads of great bonuses and promotions to take advantage of at Mr Green Casino. They start with the Welcome Bonus, which is a 100% first deposit bonus, worth up to £100. What's more, players will also be rewarded with 100 Free spins at selected slots when they deposit £20 or more for the first time. Claim it all and start playing today!
Arabian Nights: 2.5 Million and Growing
Arabian Nights is one of the less popular NetEnt jackpots. However, the game with the charming atmosphere of the oriental fairy tale has its loyal base of fans. It's these people who are currently trying their luck at claiming the pot, which has remained undisturbed for over a year.
The last time Arabian Nights Jackpot was claimed on July 2nd 2016. Now it's waiting for the next lucky person to take home over 2.5 million, which is a record for the game.
Once you consider it, this piece of news is actually quite disturbing. The popularity of online gambling has grown and over the last year, progressive jackpots made more payouts than ever before. Judging by the increased interest in NetEnt jackpots, Arabian Nights' pot should have been both larger and claimed more often.
Somehow, this game seems to be losing its popularity. However, the situation might still be rectified as the pot grows. Therefore, the chances of making a record-breaking win in this game increase by the day.
NetEnt Jackpots Continue to Make Players Happy
It's true that NetEnt jackpots don't often reach the insane sizes of Mega Moolah, which has paid 8+ million thrice this year alone. However, these progressive jackpots are a firm second in the industry.
The best thing about them is that the player gets their winnings in a lump sum. Therefore, one can go on enjoying a sudden 'upgrade' to their life fast.
Playing online jackpots is highly entertaining and offers a chance to make a truly life-changing win. These games don't pay out as frequently as regular online slots. However, once you claim the pot, you get a win you'll never forget. Try the games and find out if you are the lucky one!