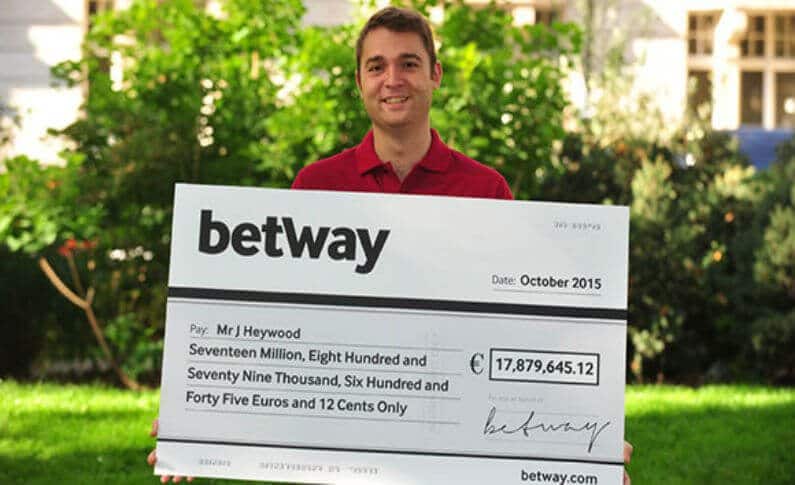 Loving the Millions – More Massive Slots Jackpots Recorded in 2017 and Counting
With less than one month before the end of 2017, you would probably think that online casinos and games would put a stop on all these massive slot winnings earned by players. The jackpots won on slots were already impressive, and definitely life-changing. Mega Moolah paying out more than €6 million in Zodiac Casino and Mega Fortune Dreams rewarding its lucky player with €3.5 at PAF Casino are just two of the many slot jackpot news in 2017 that rocked the slot-playing public, and thrilled us. But no – with a few more weeks before the end of the year, slot games and online casinos are still on a mad scramble, this time to offer players with massive jackpots that can definitely change lives! Here are some of our picks of the latest online slot jackpots recorded and reported this second half of 2017.
NetEnt's Hall of Gods Drops €7.5m Jackpot
At 11:53 CET last June 15, 2017, NetEnt has tracked another life-changing jackpot, courtesy of NetEnt's Hall of Gods. This is an exciting jackpot from a profitable game, and based on NetEnt's portfolio, this production has already rewarded players with nearly €80m. To be exact, this game has rewarded the player with €7,525,932.97. The lucky recipient of the game is from Norway, and it was reported that this player was exploring the desktop version of this popular game from NetEnt. This recent jackpot was dropped by ComeOn Casino, through Folkeautomaten Casino. This is the second massive jackpot that was given by NetEnt, and the first one was paid out in December 2016 through Mega Fortune Dreams.
Mega Moolah Millionaire, Once Again
It seems that Mega Moolah from Microgaming just doesn't know when to stop, at least in terms of producing jackpots, and we are not complaining. Just six days after the game produced a massive progressive jackpot, this popular slot game rewarded another mobile player with £1,448,116.31. The jackpot was unlocked on a Sunday, October 1, 2017, to a UK-based player who was enjoying the game on Betway Casino. Just like the other jackpot winnings, the jackpot will be paid as a lump sum. This is not the first time that Betway rewarded a player with a jackpot from a Microgaming slot production. In 2015, Microgaming entered the Guinness World of Records for the largest jackpot for slot game, at more than £13 million, again on Betway.
Featured Casino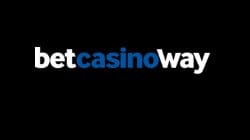 Taken as a whole, Betway is one of the most popular sites where you can find different types of games and you can enjoy the thrilling activities winning big prizes. Simply, you need to use the suitable tricks and you can continue enjoying the games at your ease. Anytime you face any difficulties you can communicate with them and thus it would be easier for you to carry on the games without any interruption. This is the most important attribute of Betway and users get a better experience once they play here.
Yggdrasil Celebrates Another Millionaire with SEK 33,748,248 for Joker Millions
It seems that the game Joker Millions by Yggdrasil have lived up to the hype, name and expectations. The gaming company has announced that a slot player managed to snatch SEK 33,748,248 or €3.48m after playing and winning the game on the mobile site of Vera & John Casino. According to reports, the player was just playing with a SEK 7.5 wager, or just 70 cents when the jackpot was won. This jackpot is an excellent follow-up to the €5.1m winnings that was earned last July for the same game. This jackpot that was won this October 2017 is a progressive jackpot, and further established the brand of Joker Millions as one of the most profitable titles from Yggdrasil. This game actually shares the same progressive jackpot with other Yggdrasil games that include Holmes and The Stolen Stones and Empire Fortune.
Lucky Spin for the Lucky Player as He Wins Playtech's Age of the Gods Live Roulette
Not all massive winnings this 2017 are from slot games. Just this October, Playtech has announced that a lucky roulette player has managed to create history when he won £599,380.45 in Playtech's Age of the Gods Live Roulette, considered the largest Omni Channel jackpot for the specific game. This game from Playtech is a recent release this 2017, and weeks since its release, the game has already paid out more than £1 million! According to the report, the player was a father of three kids, and was at home relaxing and playing the roulette game when he managed to unlock the game's Ultimate Power Jackpot. This is actually the highest tier in the four-tiered mystery jackpot, which actually links Playtech's Live Roulette and the Age of the Gods slot games. This means that players will have bigger chances to win massive winnings. As a progressive game, a small part of the player's wager will be contributed to the four-tier progressive jackpot of the Age of Gods. What this means is that players can expect a jackpot level for different types of players. And this exactly what happened with the lucky player of Casino.com – he was rewarded with a massive jackpot, a record for the Omni Channel jackpot.
There are a few more weeks before the end of 2017, and the way things are shaping up, the jackpots and top winnings from the most popular and profitable slot games will continue to pour. And we would not be surprised to know if in the next few days, another jackpot is won, and another millionaire is added to the growing list of lucky slot players for this year!