We require visitors to be 18 years or older to access demo games, please confirm that you are 18+
Kings of Chicago Introduction
A video poker in a video slot, and a handful of other features? This may seem like an odd pairing, but this actually works for Kings of Chicago, another action-packed casino gaming offering by
NetEnt
. As the name suggests, this game is inspired by the city of Chicago, at a time when gangsters want to rule the neighborhoods. This is not your ordinary
online casino
game that can be played online. This innovative game from NetEnt offers five bet-lines, and arranged on three by five playing interface, where 15 cards are dealt once the slot game is played. To ensure that this game can be played by many casino games enthusiasts, NetEnt made sure that the graphics can play on mobile devices, and can also work on Linux, Mac and Windows platforms.
Game Play
Kings of Chicago by NetEnt is an innovative game that fuses the
elements
of a video slot and video poker. Instead of the usual slot symbols that can be found on many slot machines, this NetEnt production features a deck of cards, and the challenge for the player is to bet on the winning poker hand that will be shown on the 5 betting lines. For players who love and understand the basics of poker, this game will definitely entertain. When you start playing the game, there will be 15 cards that will be dealt into the game's lay-out. A poker combination can be won if you can get at least three of a king.
Joker as Wild
To add a layer of entertainment to Kings of Chicago, a Joker card is shuffled, and can help double your winnings in case you achieve a winning hand. If you think that this feature is not enough, Kings of Chicago from NetEnt also comes with Free Deals feature, and this can be played if you can get at least three scatter labels on the reels. And if you can get this, you will also enjoy the 2x multiplier.
Free Deals and Scatters
The game's scatter cards will give a winning moment, up to 2 equal cards. Instead of the usual
Free spins
that can be expected in NetEnt slots, this game offers the Free Deals, and this mode can be activated in case you get at least three of the scatters. If the game shows three scatter symbols, the game offers 10 Free Deals, get 4, and the game delivers 15 Free Deals and 5 symbols mean that you are getting 30 Free Deals. When playing the Free Deals round, all your winnings from the win lines will be paid out 2x.
Pay Table and Pay Plan
Pay attention to specific poker hands if you want to win in this game. Winnings are possible if you can get three-of-a-kind or even higher. Also, you can win in this game if you can get a 'Straight', which means that you get 5 consecutive cards, in different suits.  A 'Flush', with 5 cards coming from the same suit also delivers the winning punch in this game. An understanding of the pay table is essential in getting the most out of this game.
Conclusion
By combining video poker and slots, NetEnt has created a memorable casino game that can appeal to more players and enthusiasts. Also,the game boasts a 97.8 percent in theoretical payout, which is a good value when it comes to casino games online.
Top 10 NetEnt Casinos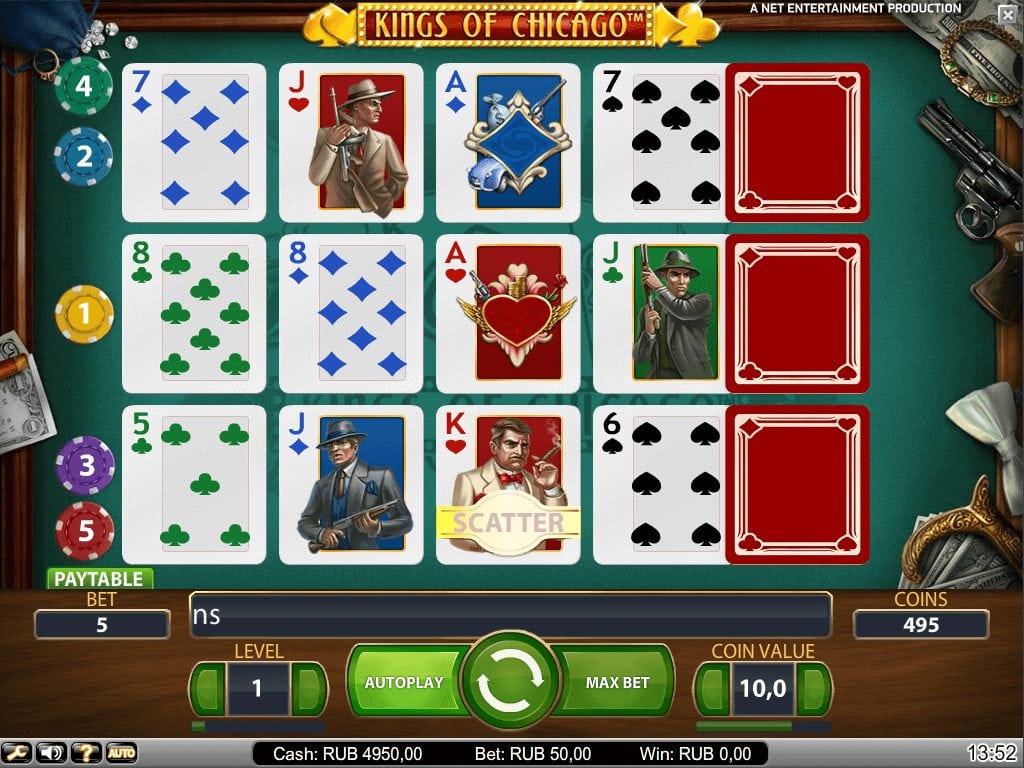 try more games