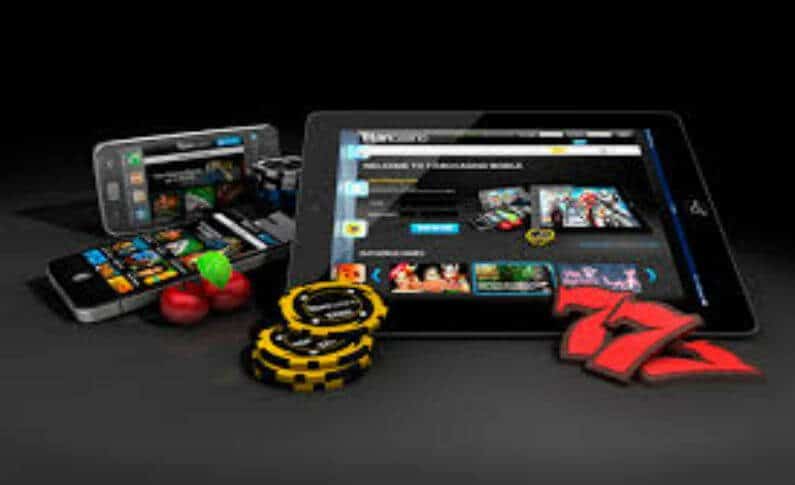 Posted in Industry
July 5, 2017
Will Mobile Casino Take Over the Online Gambling Industry?
The players of today have a unique chance to see how the industry is changing forever with the rise of the mobile casino. Online gambling has been developing rapidly over the last decades and now more people enjoy playing at virtual game rooms than at brick-and-mortar casinos. However, we are currently witnessing another new trend of people moving on from desktop computers to smartphones and tablets. The question is – what does the age of mobile technology mean for the gambling industry as a whole?
Does this spell the end of brick-and-mortar casinos?
What Triggered the Mobile Casino Revolution?
In the beginning of 2016, industry experts predicted that the revenues of mobile gaming will exceed that of PC by over $5 billion and consoles by about $10 billion. This boost in popularity seems incredible, and a few even say that addiction may factor into it. According to some surveys, about 18% of respondents admit that they are playing on their smartphones during work hours.
The reasons for this fantastic surge in the love of mobile gaming are its flexibility and convenience. Not only is it great for players who can play anytime without spending a small fortune on a top-notch gaming computer. This technology also allows a lot of flexibility for developers. Gambling software creators embrace this opportunity producing many mobile slots and other casino games.
One can find the success of mobile gaming quite surprising if they compare the quality and functionality of modern console and PC games. Programs developed for mobile devices offer a very simple gameplay and limited graphics. Realistically, they cannot compete with the fantastic CG masterpieces available for consoles and PC.
However, online casino games are easy to convert. As these programs don't require a FullHD screen to enjoy, a mobile casino can be just as entertaining for players as its desktop counterpart. It also has the added benefit of being available everywhere and anytime.
The convenience of mobile casinos is definitely one of the main reasons why the number of players choosing them increases by the day. This, in turn, contributes to the mobile gaming's growth in popularity, making gambling one of the main factors responsible for the industry's success.
Does the Future Belong to the Mobile Casino?
Judging by the current situation, one could definitely say that mobile casinos will continue to attract more customers tempting them away from desktop. However, this trend might not go very far from what it is now.
It seems that the VR (virtual reality) technology has the potential to become the 'next big thing'. If this happens, it might push mobile slots to the background, like they did with desktops.
The good news for mobile casino lovers is that VR tech is just beginning to make an appearance. Today, BGO Casino is the leading portal offering VR slots and you can hardly find them anywhere else. It's not surprising as NetEnt only released the first major VR slot this year.
However, the interest in the VR technology is tremendous, so it's safe to say that this won't be a passing fad. The important question is whether this new iGaming obsession will be enough to overshadow mobile slots.
Considering that over a half of the planet's population currently own a smartphone and this number increases every year, it most likely won't be enough. As long as people rely on these devices as their major communication tool they are likely to choose a mobile casino over the wonders of VR.
Featured Casino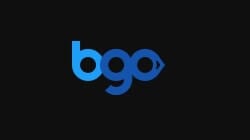 BGO Casino really does deliver in pretty much every aspect of their site, from the great range of games through to the fantastic selection of bonuses on offer. Welcome Bonus gives you possibility to win up to 500 Free Spins from Mega Wheel on 1st deposit. 18+. New players in UK only. 24-hour expiry. Max bet £2.50, max spins win £8 per 10 spins, max Bonus win £150, selected games & 65x wagering on winnings. No Neteller/Skrill. Deposit/withdrawal fees apply. Full T&Cs apply. Start playing today!
Will the Mobile Casino Overtake Brick-And-Mortar Casinos?
If you are worried that the rise of mobile casinos, and online gambling in general, will cause land-based businesses to fall into obscurity, you are wrong. Playing in Vegas, Atlantic City, Monaco, or at a variety of resorts that offer luxurious casinos will remain popular for many years to come. This type of entertainment is completely different from playing online. Therefore, one cannot substitute the other.
What mobile casinos do is making these exquisite gambling experiences available to people, who can't play at brick-and-mortar facilities. This is why mobile slots, roulettes, and card games are so popular. Most online players wouldn't pass up an opportunity to visit a real casino. However, only a few people can return there whenever they crave a gamble.
We can expect the same to be true for the VR technology as well. It offers a fantastic type of gambling entertainment, but it can't replace the sheer convenience of a mobile casino.
The developers also contribute to the unwavering popularity of this medium by creating programs that can run on both mobile and desktop devices. Every leading online casino today has a mobile platform where players can access all their most popular games. People can do this and win big time. A player of mobile Mega Moolah has proven this on the 25th of April by winning a record-breaking jackpot of over $8 million.