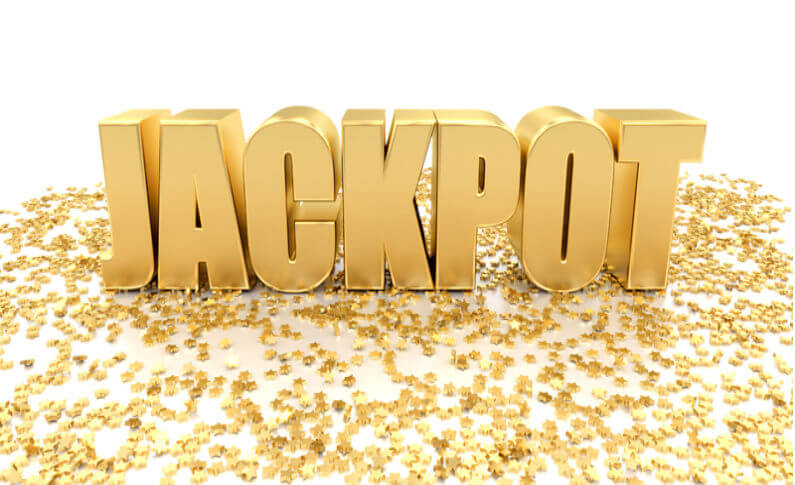 The History of Massive Online Jackpot Wins
Even though the online gambling industry completely revolutionized the way slot machines are played, some things will probably never change. One of them is the jackpot reward. It is a fact that the vast majority of popular slot machines feature jackpots. There are fixed jackpot amounts and progressive jackpots. It is the latter that makes it possible for gamblers around the world to win millions of dollars.
By reducing the total RTP of one or more slot machines, providers and online casinos can take a portion of all the lost bets and put it into the jackpot prize pool, while still maintaining a healthy income thanks to the house edge.
Winning a massive jackpot in land-based casinos is amazing as well, but you quickly realise how scary it is for everyone to know that you've won hundreds of thousands, if not millions, in one spin, especially if it is a local casino. On the other hand, you can stay 100% anonymous while winning same amounts online, unless the casino has unique policies that make revealing your identity for marketing or other purposes mandatory, but that's almost never the case.
Let's go over some of the biggest jackpot wins in the history of online gambling.
Over £13 Million on Mega Moolah
This is one of the rare cases where the identity of a winner of such a massive prize was revealed. The name of the lucky guy is Jon Heywood. He was playing Mega Moolah, an extremely fun-to-play slot machine developed by Microgaming, in October 2015, when he landed a jackpot win of exactly £13,209,300. Jon entered the Guinness World Records book as the winner of the largest jackpot prize ever won by playing an online slot machine.
This 26-year-old soldier living in England donated a portion of the prize to his family, friends, and charity, of course. From what we last heard, he still leads a normal life, enjoying certain luxuries he couldn't have afforded before.
Mega Fortune €17+ Million Win
You're probably wondering why this win takes the number two spot. The only reason is the exchange rate between the euro and sterling at the time. We don't know much about this winner, except that he's in his 40s and lives in Finland.
The craziest part of this story is that the Finnish man bet only €0.25 in the round that got him over 17 million euros. That just refutes all the theories claiming that the bet size matters when it comes to triggering any jackpot reward.
Visit Sir Jackpot Casino to play Mega Fortune!
Featured Casino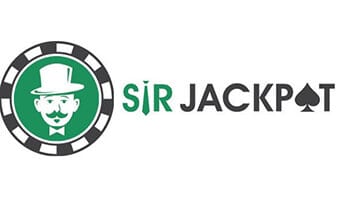 Don't miss out on all the exclusive games available at Sir Jackpot Casino, the ultimate destination where you can explore all the new games and features. With slots and games from providers such as Microgaming, NetEnt and Quickspin - combined with HUGE Welcome Bonus offer worth up to €660 + 100 Free spins - this is really the place to play. Once you hit the progressive, you can use Skrill, Visa, MasterCard and every other common withdrawal method out there. What are you waiting for? Start playing today!
Mega Fortune €11+ Million Prize
Two years before the lucky guy from Finland won over 17 million, his neighbour from Norway won exactly €11,736,375. The casino claims that the win occurred during the night, and we highly doubt that he got any sleep after the jackpot message appeared on his screen.
€8,557,207 Win on Mega Fortune
NetEnt just can't stop dealing out millions of euros to its players. You won't believe it, but this winner comes from Sweden! This lucky Swede called Alexander couldn't stop celebrating and even woke up his wife to tell her the news. We can only imagine how long it took to convince her that he wasn't just pranking her!
In his public statement, Alexander said that he planned to buy a brand new car, pay off his mortgage, and travel as much as possible.
Mega Moolah $9.2 Million Jackpot
After three consecutive Mega Fortune mentions on this list, Mega Moolah comes into play once again. Unlike the previous few winners, we know almost nothing about this lucky gambler. All we know is that he played Mega Moolah in April 2017 and won over 9.2 million dollars by triggering the main jackpot reward.
Should You Play Jackpot Slot Machines?
It truly comes down to personal preference. In order to enter the competition and get a chance to win millions of dollars, you need to be ready to sacrifice some things. In this case, everyone willing to test their luck by pursuing huge jackpots needs to be aware of the lowered Return to Player (RTP) percentages which are present in some cases.
RTP – your ultimate guide, and explained here!
To prove that's not always the case, let's take the two games we talked about today as examples. Mega Moolah has the RTP of only 88.13%, while Mega Fortune's RTP stands at 96.4%. If you want to dig deeper and find out exactly why that happens, feel free to do so, but note that Mega Moolah developers had a great reason for lowering the RTP so much.
There are many other jackpot games available besides Mega Moolah and Mega Fortune which also awarded millions of dollars to players. However, those wins were not sensational enough to make it to our top 5 list.
Check out our infographic over the biggest jackpots during 2016 & 2017 – you will be amazed!