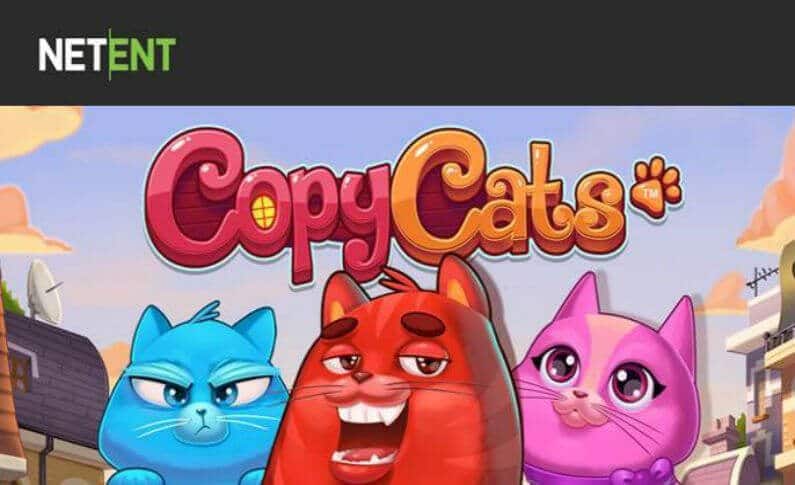 Purring with Pleasure at NetEnt's New Online Slots: Copy Cats and Virtual Reality
New online slots releases keep filling gamblers' lives with excitement and their sessions with opportunities to win big. Copy Cats, the latest addition to the immense pool of slots created by NetEnt, continues this trend. Released on the 23rd of May, this game shows great promise and we can expect it to join the top of the most popular titles from this developer.
New Online Slots from NetEnt: How to Make Instant Classics
NetEnt is a developer that needs no introduction as every person who has played in an online casino must know about their extraordinary games. This company's software powers all reputed gambling portals, so you can enjoy their games everywhere.
The secret of their popularity lies in the fact that this developer can make each of their titles special. Considering the fact that the premise of online slots is rather limited in functionality, creating memorable games that draw attention among dozens of new releases is the mark of a true talent.
The previous release from NetEnt, Fairytale Legends: Hansel and Gretel, won the interest of players due to its incredible graphics and plotline, which drags you into the fantasy world of the game. Copy Cats is similar in that the graphics of this video slot is just as mesmerizing.
Check out a sample video of Copy Cats from NetEnt below:
Quality, stability, and beauty of all their titles are what helps NetEnt retain its title as one of the leading software developers in the online gambling industry. The company may release up to several games a month, but players can always be sure that all of them would be fantastic, captivating, and glitch-free.
NetEnt is a pioneer in their field, using and creating advanced technologies that allow their games to be better in every sense. Innovation, stunning graphics, and their ability to fit a semblance of storyline into a game that shouldn't have any are what allows NetEnt make games that attract millions of fans mere days after their release.
Have Purrfect Fun with Copy Cats
NetEnt's new title, Copy Cats, plays extremely well into the obsession with cute cats, which currently strives all over the World Wide Web. Adorable felines are a major part of the game's appeal, and considering the level of NetEnt's graphics, these kitties look truly fabulous. The game presents a veritable feast for the eyes, and the felines are so cute, even those ambivalent to the 'cat craze' will be moved.
The layout of the slot is classic. It has 5 reels and 25 lines (fixed), and 3 rows. The game is designed for low volatility, so it's not going to create multimillionaires, like NetEnt's progressive jackpot slot Mega Fortune.
Copy Cats allows you to get acquainted with four very special cats, which will provide you with various rewards. Win-boosting features of this slot include:
Copy Cats
Bonus Symbols
Free Spins
Wild Substitutions
Stacked Symbols
Stacked Wilds
Every feature helps you win a little bit more and boosts your enjoyment of the game. They definitely make the experience more fun. According to the words of NetEnt's Chief Product Officer Simon Hammon, this game is sure to become "a kitty classic."
Jazz soundtrack also contributes to the slot's instant success as it enhances the fun atmosphere of the game purrfectly.
Glimpse of the Future: NetEnt Virtual Reality Slots
The year 2017 is sure to make history as the beginning of the virtual reality (VR) era in the world of online gambling. New online slots from NetEnt will see to that as the company has announced the development of these solutions at the beginning of the year.
The company showcased their VR exploits at ICE Totally Gaming, which took place in February 2017. Their first attempt at mastering this new medium brings to virtual life Gonzo's Quest, the most popular NetEnt title.
Now is the high time to launch VR projects as the awareness of this technology has reached 92% this year alone. NetEnt was the first with their Gonzo's Quest, as this developer often is with innovative tech. Today, the popularity of VR is growing literally by the day, especially among the youth.
Surveys indicate that over 40% of players aged between 18 and 34 have already tried VR gambling, as opposed to only 10% of those who are over 55 years of age. However, these numbers indicate that all online gamblers are interested in this technology, so it will grow and soon we'll be able to enjoy many more NetEnt's titles available for this type of play.
The entire VR tech sector is expected to grow in value up to £65 billion by 2020. Nowadays, the leader among VR online casinos, where you can enjoy playing NetEnt's innovative products is SlotsMillion. Their VR casino app has been gaining popularity so fast, it's safe to assume other popular gambling portals will soon introduce something similar.
2017 is a year of change for the gambling industry, and NetEnt is spearheading it with its innovative products. Considering the quality and vividness of their graphics available even through regular mediums, there can be no doubt that their new online slots in VR will look spectacular.
Featured Casino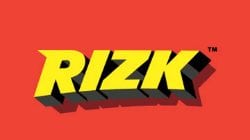 Rizk Casino, despite being a really young site, manages to get nearly everything right. The bonuses and promotions are really good, the range of games is particularly impressive, and the overall design of the site is pretty much perfect. The Live Casino Welcome Bonus at Rizk is pretty straight forward - all new players can get a 100% bonus up to £100 on top of their first deposit, providing they deposit at least £10. We'd take that any day of the week - sign up and try their range of games today!