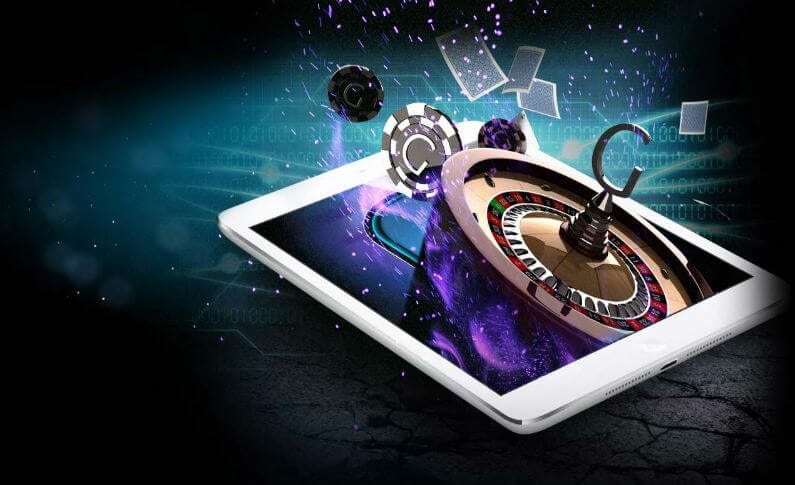 Posted in Industry
August 14, 2017
Improved Mobile Casino Experience? There are Apps for That
Mobile phones and on-demand casino entertainment are the latest frontiers for casino gaming. Although the traditional online casino platforms and brick and mortar casinos are still the choice venues for games, there's no denying the fact that mobile is here to stay. According to one survey, spending for mobile casino games that run on iOS increased by 55 percent (from November 2013 to November 2014), and an industry-tracking company called App Annie valued the market at $2.7 billion. And based on the tracking of Statista, the number of smart phone users in the world has reached 2.1 billion in 2016, and it can exceed 5 billion by the end of 2019. With an increasing number of smart phone users, it is also expected that the popularity of mobile casino gaming will continue to rise.
This means great news for both the mobile casino operators and the casino players in general. For casino operators, a whole new opportunity just opened up, which can help expand the business. And for casino players and enthusiasts, it means better ways to play their favorite casino games. It can also give flexibility, allowing players to explore the casino games, even when they are on the go and just too busy to visit the casinos. But there's still another benefit to the growth of smartphone use and the popularity of mobile casinos – it leads to the development of new apps that can help improve the gaming experience. Listed below are some of the popular apps that can be used to improve one's mobile casino experience.
Apps for Practice and Training
When it comes to apps for mobile casino, the first thing that comes to mind are the casino apps, games and software that should be downloaded to smartphones to start playing the game. When these apps and software have been downloaded to the target device, then that's only the time that casino games can be played. Although these are the primary apps in the market, keep in mind that there are third party apps that are also available in the market. And if these apps are chosen well, these can help players practice their skills, and train them in playing casino games.
Poker Calculator
For those who love card-based games like poker, calculators are helpful apps that can be downloaded to smartphones. Players can use this to compute for the chances to win in the game, or come up with the best hand to play. This is helpful for new players since this can help them understand the game better, and appreciate their chances through computed values. Some apps will also computer how a certain range will hit the board.
Casino Informer (and Other Casino Educational Apps)
When you want to learn more about the history of the casino games and their basic rules, then these apps are highly recommended. Simply download the app, and you can scan each game on your free time. It works like a guide book, this time you can easily access the information on your smartphone.
Or, even better – you might have heard about the HitCasinoBonus Navigator? If not – get in there now, it is really something!
Blackjack Strategy Practice (and Other Card-Game Rules App)
When you want to learn the basic rules of the game and don't have time to sit down with the experts, then an app focused on the rules can be enjoyed. These apps cover most of the popular card games, from Blackjack to Poker. These apps are great for beginners who are just starting to understand the card games.
If apps are not your first choice, we provided you with a couple of winning strategy guides – read them and get educated!
Responsible Gaming Apps
If you are a frequent and regular casino player and you regularly fails to follow your set limits, then these apps are highly recommended. Some of the popular mobile phone apps that can empower and guide you are Cost2Play, Mobile Monitor Your Gambling and Urges (MYGU) and Cassava. In Cost2Play, players can get insights on the costs involved in playing certain games, like poker. The MYGU app is actually a self-awareness tool, which can help the players get a better appreciation of their activities. The app can also complement counseling sessions, and can benefit the player who wants to control his activities. Finally, there's the Cassava app, designed by Elements Behavioral Health. It offers a visual journal, alerts and directory of phone numbers. In short, this app can help players keep track of their online activities, and check for certain issues.
Mobile casino gaming is real, and its sustaining the growth of the casino industry. With the development of mobile gaming, comes the growth and proliferation of casino apps that can inform and empower the casino players and customers. With these apps, players can learn more about the games, understand the rules of certain card games, and keep track of their activities online. In short, these apps are here to stay, and can help an informed and well-rounded player, someone who knows the rules and understands his limits.
At HitCasinoBonus – player protection is heavily important – in our 'Responsible Gaming' section we collected some tips to keep you on the safe side. Do not miss it!