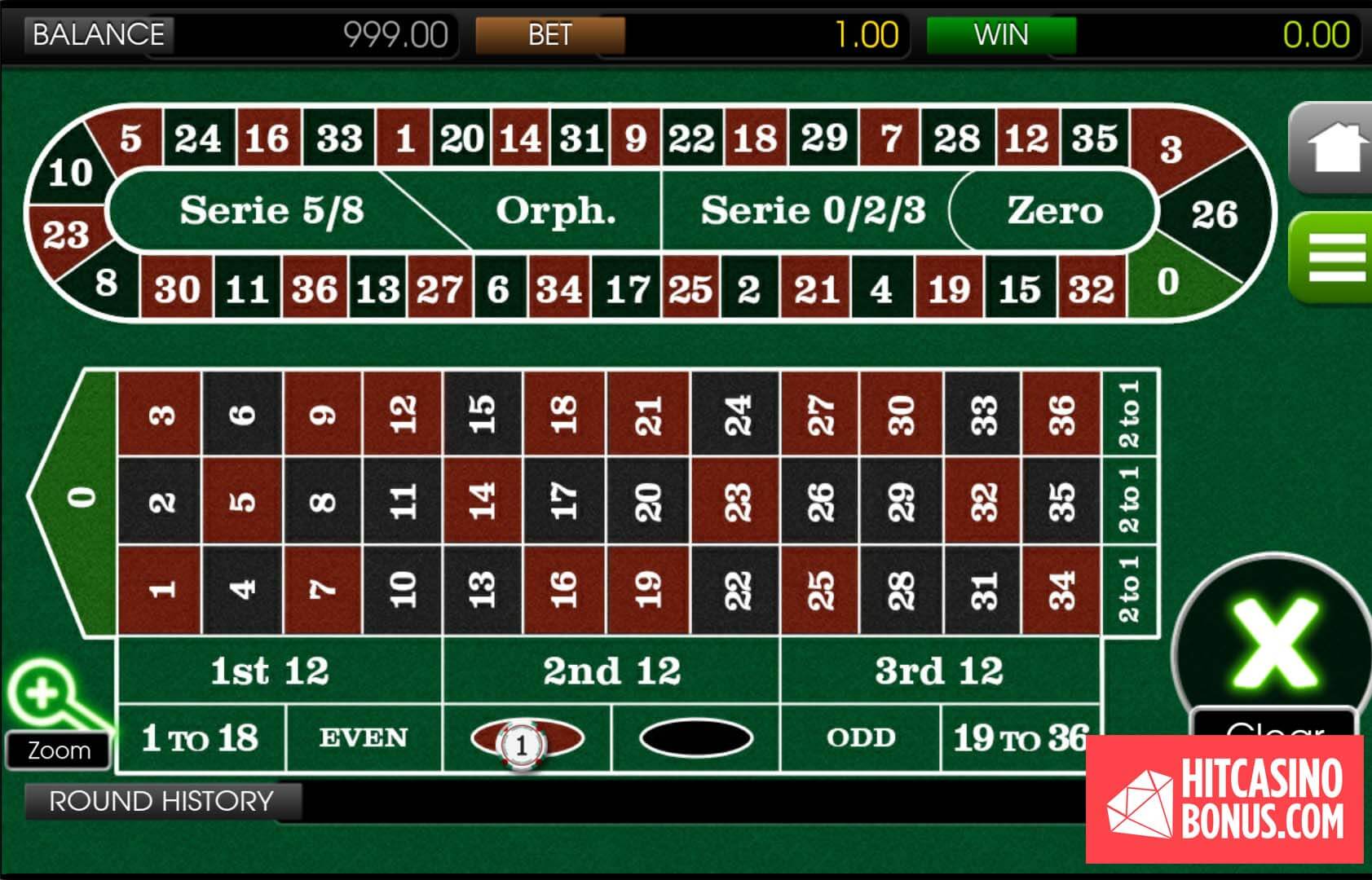 Posted in Guides
January 26, 2017
Online Roulette Systems and Strategies – Part 2: Increase Your Chances of Winning
The great thing about online casinos is that they allow you a high level of freedom in how you decide to play. Not considering the table limits, the players are allowed to bet however they like, so everyone can implement their own strategy. Incorporating the traditional roulette betting systems into your game plan can boost your chances. However, you should remember to stay flexible so that you can adjust your betting pattern based on the situation. Understanding of the most popular roulette betting strategies is imperative for this.
Oscar's Grind: Bust-Low/Big Win-Low
The Oscar's Grind is a betting system that can be used for European roulette. It's designed for even money, outside betting. The system is remarkably simple but it guarantees that the player wins a little bit of money regularly. This isn't the strategy you can use to go for a big game, so be aware and keep your bets small.
This betting works like this, you bet one unit and wait. If you win, you move onto the next level, increasing your bet by one unit. In case of a loss, you stick to the same one unit bet again. This cycle can repeat as many times as you want, with you always returning to the minimal bet after you get some net profit.
The Oscar's Grind system minimizes your losses, even on long losing streaks, and helps maximizing the wins. Because of the small bets and low level of risk involved, this system is great for beginners.
Flat Betting: Bust-Low/Big Win-Low
Flat bets are simple. You just decide on a specific bet amount and bet it consistently through every spin. The trick here is to decide the bet numbers, which you can do by implementing various techniques or just by listening to your inner voice.
You can start with sticking to outside bets, especially if you are new to the game. Be very careful when managing your bankroll as it's easy to lose yourself to the game with this betting system. Note that the chances of winning big aren't high with this approach, so it's another strategy that can be used to 'acclimatize' to the world of online roulette.
Paroli: Bust-Medium/Big Win-High
The Paroli is a simple system for outside even betting that offers a fairly high chance of winning a good sum of money. It's aimed towards maximizing the success of your winning streaks. The system starts with betting one unit and if you lose, betting the same amount again. Keep this up if you are losing, but once you do win, double the amount.
The difference between the Paroli and the Oscar's Grind is that if you win three times in a row, you go back to betting a single unit again. This may seem tedious, but it's a great strategy to protect you from a big loss. The creator of this system believed that the winning streaks can't last, so it's best to quit to the safe grounds while you are still ahead.
Cover the Table: Bust-Medium/Big Win-Low
If you want to win some amount every time the roulette spins, this is the system you can use. It's so simple, the name says it all. You just cover the majority of the grind numbers. Note that you don't need to cover ALL of them, just most.
This approach may seem like a good idea, and it's quite popular among inexperienced players who want to have some guarantee of winning no matter what. However, it isn't a valid roulette strategy if you really want to enjoy the game and win a decent amount. The problem with this approach is that even if you win, you don't get much. However, when you lose, which would inevitably happen often, you lose a lot of money. Even keeping your bets minimal will have you in the negative balance, and the chance of grabbing a big win is virtually nonexistent.
There are much better and efficient betting systems, so sticking to Cover the Table is unwise. However, this can be a rather fun experience at times, as long as you have the budget to support your bets.
Learn to Play Roulette Like a Pro
Roulette is a complex game, but everyone can win in it as long as they manage their money wisely and are careful with their bets. Using one of the systems described in our articles can help you mitigate the risks inherent to gambling, while boosting your chances a little. It's always best to plan your betting strategy in advance and stick to it, unless you actually want to switch techniques mid-game. Manage your bankroll and remember to step away from the table at the right moment.
Online roulette can be an extremely gratifying experience, and playing from the comfort of your home will allow you to test many strategies and see which work best for you. Just remember to play at fair and secure casinos. Some of the greatest operators that offer varied roulette options is Betsson Casino. Both of these operators offer different versions of live roulette as well.
Don't miss out on Part 1 of Online Roulette Systems and Strategies – Know Your Chances of Winning! If you want to try some of these systems and strategies out, you can play either Marvel Roulette or European Roulette for free, right here at HitCasinoBonus.com.