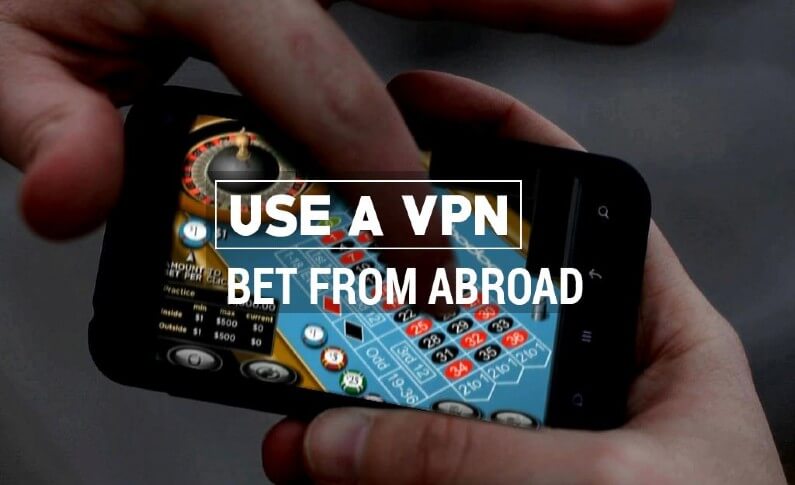 Posted in Guides
March 5, 2020
Using a VPN for Online Gambling
The iGaming industry is thriving – there are no ands, ifs or buts about it. There are more casinos than ever before, and more are popping out each week. New tech advancements are constantly released, making playing your favourite casino games online easier and more convenient. Unfortunately, not everyone has readily available access to the online gaming world. 
In many countries outside Europe, it's forbidden to join or even access online casinos. Some countries have strict gambling laws, and most casino brands prefer avoiding to operate within these regions, putting forth geo-restrictions. 
Region restrictions are an issue that players from many countries across the world have to deal with. Fortunately, there may be light at the end of the tunnel – using a VPN to access online casinos. VPN, or Virtual Private Networks, allows you to change (camouflage) your IP address, so you can join any casino in the world hassle-free. Using this service comes with its own set of risks, but it may be the only way to bypass those nagging geo-restrictions. 
Today, we will take a look at what VPN software is and how it provides help for thousands of online casino players across the world. 
What Is VPN?
In simple terms, a VPN allows you to create a connection to another network over the web. In today's day and age, it's almost impossible to browse the Internet without being monitored, tracked and identified. VPN service takes your internet connection and boosts its security, helping you to stay anonymous and access online websites without being blocked because of your location. 
The key feature of the VPN is that it lends you a temporary IP address, hiding your real IP from every website you visit. Users can obtain an IP address from any gateway city that's being offered by the VPN service provider. For instance, you may live in New York, but with a VPN in play, you can appear to live in London, Berlin, or any other gateway city. 
VPN and Online Casinos
When you access online casinos, an IP address that is determined by your geolocation is assigned to the device you're using. With VPN, you can change your IP to camouflage your address. This tells online casinos that you're located elsewhere, in the region where online gambling is permitted, like the UK, for example. 
Featured Casino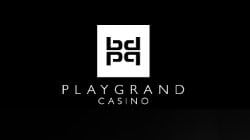 PlayGrand Casino is a formidable and fast-growing online gambling platform where you can find everything you need. It's secure, licensed, and offers numerous banking options. Overall, the casino is easy to navigate, so even beginners will be able to understand all the ins and outs of gambling online. Unfortunately, the customer support service is only available at specific times, which makes contacting them difficult for international players. The casino offers hundreds of top-quality games from leading software providers and some of the best bonuses and promotions you can find.
Is it Legal to Use VPNs?
VPNs are perfectly legal to install and use. A reputable VPN may give you access to all the games you may not be able to access if you live in one of the 'restricted countries', while also offering an extra layer of security. This especially comes in handy when making online casino transactions.
Why Should You Use a VPN to Play on Online Casinos?
Not only does VPN allow you to route your internet connection through a server in a country with more permissive gambling laws, but it also protects the data you transfer over public WiFi. To describe how VPN works, we can use the following analogy – a firewall protects the data on your computer, while the VPN protects your data on the web. That means you can play your favourite casino games with a peace of mind, knowing that all the data you share online is safekept at all times. 
Cybersecurity threats and ever-increasing dependence on the Internet make VPN an essential tool of well-rounded security. There are many scam casinos out there, and you'll need all the security you can get. VPNs use secure tunnelling techniques and sophisticated encryption protocols to protect all online data transfers. This feature is beneficial for all online casino users, especially when it comes to casino transactions. 
Setting Up a VPN
Setting up a VPN is easy as pie – it often comes down to entering a username and server address. The latest smartphones can even configure VPNs using L2TP/IPsec and PPTP protocols. All the popular operating systems can set up PPTP VPN connections. 
Once you've successfully installed and configured the VPN, you only need to click on one of the countries offered, and the program will generate the camouflaged IP. 
Are There Any Downsides to Using VPN for Online Casinos?
Using a VPN may very well gain you access to the casino site; however, some operators may have specific rules about using VPNs in place, and they can tell if you're using a VPN if they look into it. The main problem arises when it's time to withdraw the hard-earned winnings – you may have to jump through more hoops to get back your money. 
Even if you can use a VPN to log into a casino account and play games, please keep in mind that making withdrawals from your casino account may still be extremely problematic. Some casinos have strict policies towards VPNs. Sometimes, it's best to write to their customer support and see how they relate to such practices.
Disclaimer, general policy and further information.
Top 20 UK Online Casinos