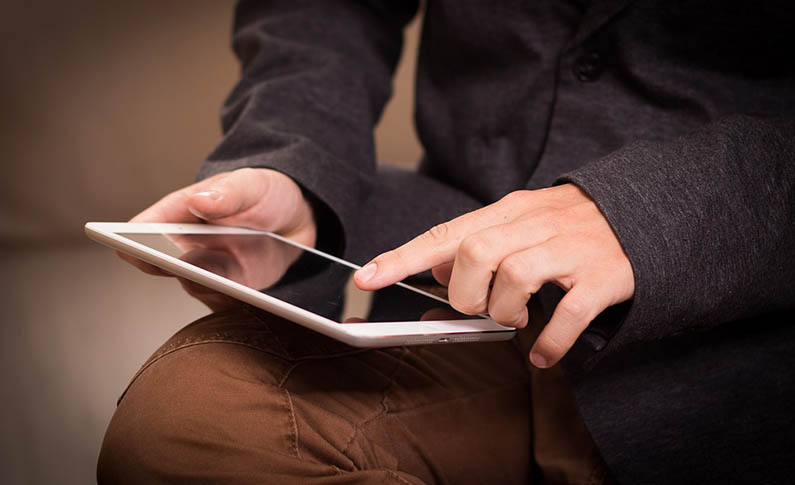 Posted in Industry
September 3, 2018
PokerStars Casino Releases Industry-first Live Social Casino Apps
PokerStars Casino has launched its inaugural live streamed dealer games for 'play money', becoming the industry's first "social gaming mobile app" to offer live casino and poker table games to players.
PokerStars Play was developed to offer online bettors with a state-of-the-art, immersive gaming experience that is not only hugely engaging with professionally-trained dealers, but optimised for slick mobile gameplay. The two live dealer games offered to players further enhance the portfolio of games available within PokerStars Play; which gives people the chance to experience the thrill of casino gameplay without having to spend a cent of their own money. Aside from its reputation for online poker, PokerStars has also got a history of making its players instant millionaires through its progressive jackpot video slots.
According to Lloyd Melnick, Director of Social Gaming for PokerStars, the games War of Bets and Bet on Poker "can be enjoyed whether they are on the go, or in the comfort of their own home". PokerStars Play is designed to provide iGaming enthusiasts with a "cohesive gaming experience" and is available to owners of Android and iOS-operated mobile devices via their respective Google Play and App Stores. Both War of Bets and Bet on Poker are provided to PokerStars Play by BetGames.TV, who have designed a string of interactive live dealer games over the years, many of which are managed by eye-catching females that intrigue players no less than the games themselves.
PokerStars Casino is fast becoming a popular arm of the overall PokerStars brand, which has long been recognized for its online poker room. Its offline poker reputation is still just as strong too, with former World Series of Poker (WSOP) Main Event champ, Chris Moneymaker launching his very own Moneymaker PSPC Tour across nine US land-based casinos. The winners of each event get a 'Platinum Pass' worth $30,000, including entry to the PokerStars Players Championship at the Atlantis Resort in the Bahamas.
What is War of Bets?
War of Bets was initially designed as a take on the Casino War table game that is regularly offered to punters within bricks-and-mortar casinos. This live streamed version has quickly become a sensation among iGaming players around the world, despite the fact its rules and gaming options are somewhat more limited than the original Casino War version.
In the original game, both players and the dealer receive a single card and the person with the highest card immediately takes the pot. If the player and the dealer have the same value card, players can choose to 'surrender' and give away half of their initial stake, or double down on their original wager and 'go to war' against the dealer in a second double-or-quits one-card draw. However, in War of Bets, the dealer isn't the opponent. All that's required of players is to place a bet on whether they will be dealt a card of a higher value than the dealer. The entire management of the game is overseen by the female dealer.
What is Bet on Poker?
In terms of the second live dealer casino game on offer from PokerStars Casino, Bet on Poker is simplicity personified. Players simply place bets on the outcome of an upcoming hand of Texas Hold'em poker. You don't need to be a poker buff to play, as you don't have to go through any entire hand and place bets on the flop, turn and river. Players simply need to be aware of the hand rankings of Texas Hold'em to choose one of six hands displayed on the table that is most likely to win the next hand.
Players are given the freedom of wagering on multiple hands per game if they so wish, with every hand given equal odds prior to the flop. Once the flop is revealed by the dealer, the odds of each poker hand change based upon the strength of the hand using the first three community cards. There is another round of betting once the fourth (turn) card appears and the final (river) card, before the winning hand is displayed.
It is pleasing to see that one of the leading iGaming brands is taking live streamed casino action seriously and seeking to bring it to the mainstream. With the advent of optical character recognition (OCR) technology, players get more game information at their fingertips than ever before, helping them to make more informed wagering decisions than before when playing against computer-generated dealers. The only trade-off is that live dealer games operate at a much slower pace than computer-generated versions. The upshot is that it's not as easy for casual gamers to sit down for ten minutes and have a quick game, but the trained dealers do their best to keep their games moving.
(Feature photo by niekverlaan, Public Domain)