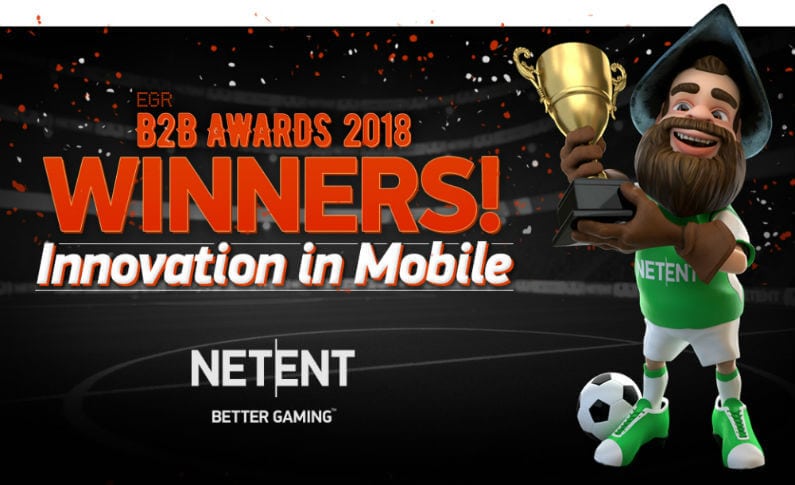 Posted in Industry
August 5, 2018
NetEnt Wins Best Innovators in Mobile at EGR B2B Awards 2018
NetEnt continues to prove its worth as an innovative gambling software developer by scoring yet another EGR award. The Innovation in Mobile at EGR B2B Awards 2018 is going to its rightful place in the company's collection and no one could argue it's well deserved.
NetEnt: The Leader in Mobile Gambling Innovation
Over the 20+ years of its existence NetEnt has proven one thing clearly. It's a developer wholly focused on innovation. The creations of this particular company push the entire industry further. And the fact that NetEnt developers launch new fascinating projects every year, we can hope that their pool of ideas will never be exhausted.
Not so long ago it was NetEnt that launched the first ever true mobile Live dealer casino platform. NetEnt Live as a platform also revolutionized certain areas of this ever-growing industry.
This year NetEnt launched Live Sports Roulette, which not only allowed the developer to cash in on the World Cup fever. There can be no doubt that it was this game along with their Sports Betting Widget were what tipped the scales when it came to determining innovators of the year.
The title couldn't have gone to a better candidate as NetEnt has again done something no other online casino software developer did before. This time the company presented players with an opportunity to make sports bets while enjoying a game or two in a Live dealer casino. This, combined with other innovations by the developer, resulted in NetEnt receiving ten nominations at EGR B2B Awards 2018!
Being the most innovative supplier is a great honor for anyone, but we dare to say that it was an expected result with NetEnt.
Why Does NetEnt Keep Winning?
Understanding why NetEnt continues to win multiple awards consistently is easy. This developer is wholly dedicated to creating products that the players actually want. The company's experts set out on a quest to identify the needs and requirements of online casino players. And once they get those nailed, they create solutions that meet them perfectly.
Simple, efficient, but also extremely complex from the technical point of view. That's the words that perfectly describe NetEnt and every innovative product the company launches. The creative approach to revamping existing platforms and designing new ones is something in which NetEnt never fails. Judging by the latest Innovation in Mobile EGR win, this trend won't be broken anytime soon.
NetEnt Wins: Is Innovation All There Is?
It definitely isn't because while innovation is pretty much the lifeblood of NetEnt, this developer proves itself to be excellent from every conceivable angle. Another EGR award proves this as the company has recently won the title of Casino Content Supplier of 2018 at EGR North America.
That right there shows another important direction of the company's growth. NetEnt is one of the few online gambling industry representatives that has been making itself legally at home in the US.
This process is slow going because online gambling is pretty much banned in the country. However, as the situation is gradually changing, NetEnt stands at the ready to take this newly emerging market by a storm.
Considering the quality of the content provided by the developer, this win should be easy. Add to that the innovative nature of NetEnt's projects and you can be 100% sure that as soon as American gamblers are legally allowed to enjoy themselves at online casinos, they will get to enjoy all the best NetEnt has to offer.
This year the company seems mostly focused on two things, sports and mobile, and being NetEnt, it combines its two passions to deliver innovative solutions. The Live Casino Sports Betting Widget is definitely one of the company's greatest achievements to date. The many themed games and the Live Beyond Live Mr Green project complete the list of the incredible things NetEnt is capable of developing when on a roll. And this company seems to be on a roll 24/7 365 days a year.
Featured Casino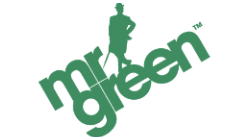 There really aren't many online casinos that exceed Mr Green Casino. With a fantastic selection of games, easy depositing options and a nice selection of bonuses, this casino should appeal to all players. If you're a bonus hunter, you've come to the right place, as there are loads of great bonuses and promotions to take advantage of at Mr Green Casino. They start with the Welcome Bonus, which is a 100% first deposit bonus, worth up to £100. What's more, players will also be rewarded with 100 Free spins at selected slots when they deposit £20 or more for the first time. Claim it all and start playing today!
The focus on mobile devices has definitely paid off as not only does the company get prestigious awards for them. NetEnt's revenues also keep growing and that's another trend that will continue. The support from the many football fans caught up in the World Cup craze is sure to bring those revenues to a new record high.
All in all, NetEnt knows how to read its customers and has the brainpower as well as technology to deliver products those same customers will love. This has been going on for years and will hopefully continue to be the same way for many decades into the future. Considering the revolutionary innovations that the developer introduces every year, it's impossible to predict what players can expect to see next. However, whatever it will be, is sure to provide a top-quality authentic online gambling experience and enable players to discover new ways of having fun with iGaming.
Top 5 NetEnt Casinos