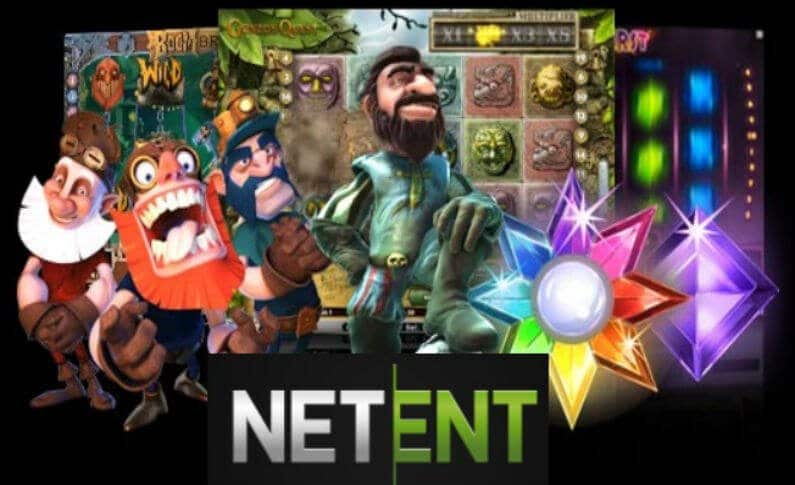 Posted in Industry
July 27, 2017
NetEnt Engage™: Another Breakthrough in Online Live Casino Experience from NetEnt
Not settled with revolutionizing the mobile casino industry with their NetEnt Live Mobile Casino, the developer has just launched NetEnt Engage™. This new promotional tool is sure to make just as much of an impact on the online Live casino industry as it allows to really engage players. It also offers almost limitless personalization opportunities, which are definitely going to bring the coveted engagement up a few more notches.
What's NetEnt Engage™ and What It Means for the Online Live Casino Industry
Promotions are and have always been a large part of the online gambling industry. However, the delivery of various rewards, which make players love their games more, has been difficult for Live casino solutions. For years now the portals had no choice but to settle for limited functionality. However, NetEnt changed all that with their unique NetEnt Engage™.
This set of promo features allows the casino to really engage players with rewards and clever promotions. The system is truly unique and will definitely redefine the entire industry, much like NetEnt Live Mobile Casino did.
At the moment, only the NetEnt Live Rewards feature has been launched on NetEnt Engage™ and it offers:
Real-time notifications

Instant rewards

In-game notifications
In essence, this fantastic promo feature allows rewarding online Live casino players instantly. If this isn't a major engagement booster, it's hard to say what is. Just to compare you need to know that the previous standard of distributing in-game rewards was about 72 hours.
The NetEnt Engage™ Live Rewards feature doesn't differentiate between Free spins, bonuses, or even cash wins. This means that it delivers all of them with equal speed, which is instantly. This completely changes the online Live casino experience making it truly interactive.
From now on, players won't have to wait for days to enjoy their rewards and use them to further their own gambling experience. NetEnt Engage™ offers a great number of other features that are sure to be just as brilliant.
As promotions play a tremendously important role for every online casino, it's no surprise that all of them are excited about this improvement. The customizability of NetEnt Engage™ also helps as it allows providers to brand their rewards. Therefore, not only does it boost engagement by default. This feature set also boosts the casino's 'identity'.
How Does NetEnt Manage to Deliver Top-Notch Online Live Casino Experience?
For years now, NetEnt has been one of the industry leaders, providing online gambling solutions that never cease to impress. The company embraces and promotes innovation in every area it touches upon. It's safe to say that NetEnt is one of the most progressive developers in the industry today. That's the main reason why their products never fail to make an impact.
NetEnt's exploits with online Mobile Live Casino have written a new chapter in the industry's history. Due to their use of Chroma technology, NetEnt Mobile Live Casino can be integrated into any platform. It streams HD imaging and offers graphics of the highest caliber. Don't forget that all other parts of live-streaming (audio and stats) are also channeled in real-time.
This technology allows a player to really feel like they are up there gambling in a luxury casino house. The only way to make this online Live casino experience more immersive today is to use VR (virtual reality) equipment. Judging by the fact that NetEnt has been the first developer to launch VR slots, we can expect to see this type of gambling soon.
For the moment, players can enjoy their revolutionary Live casinos that offer unmatched opportunities. NetEnt solutions have some fantastic features, such as a chance to switch between landscape and portrait modes. The technology also allows for customizable 3D backgrounds, which is a huge boon for gambling providers.
At the moment, NetEnt Live Casino offer 7,500+ hours of streaming every month. The number is rising as the demand for this exceptional service grows. To make their online Live casino experience even more engaging, NetEnt offers it in several languages and the tables support different currencies. Therefore, literally everyone can get the most fulfilling online gambling experience.
The NetEnt Engage™ is adding a new layer of quality to this service. There truly is no way to measure just how much of an impact this technology made on the industry. NetEnt has yet to release some of the more interesting features of their new technology. They also only have a limited number of games running on their Live-streaming.
However, as this developer has shown many times by now, they won't stop at their achievements. Despite the tremendous success of every new release, NetEnt manages to come up with something to actually beat it. The most incredible thing is that it often takes them only a few short months to revolutionize the industry… again!
With dynamics like that it's impossible to predict what exactly the next big release brings. However, one thing is for sure, this developer will continue creating solutions that help make casino experience available to everyone.
The leading casino websites powered by NetEnt software today are QueenVegas Casino and SirJackpot Casino. Try one of them out – today!
Featured Casino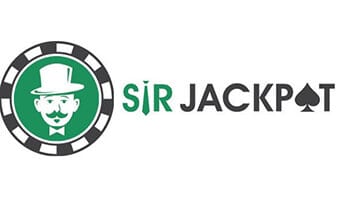 Don't miss out on all the exclusive games available at Sir Jackpot Casino, the ultimate destination where you can explore all the new games and features. With slots and games from providers such as Microgaming, NetEnt and Quickspin - combined with HUGE Welcome Bonus offer worth up to €660 + 100 Free spins - this is really the place to play. Once you hit the progressive, you can use Skrill, Visa, MasterCard and every other common withdrawal method out there. What are you waiting for? Start playing today!