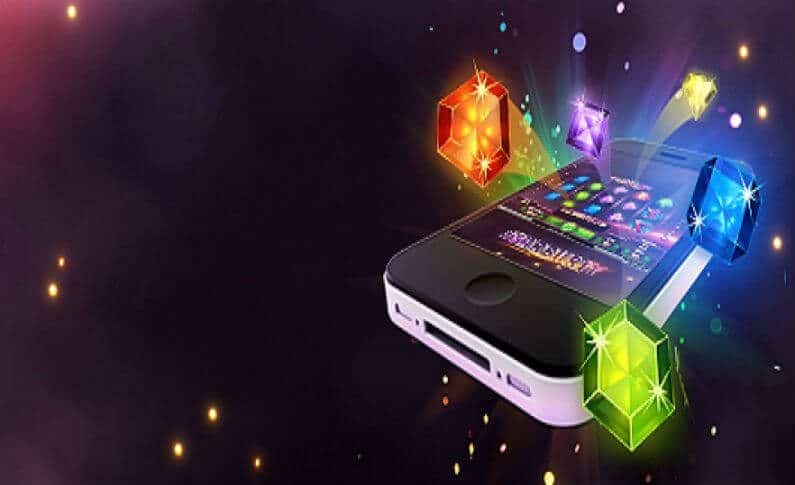 Posted in Industry
June 15, 2017
Mobile Devices Now the Go-To Platforms for Social Casino Entertainment
Last April, International Game Technology (IGT) has announced that its has sold its social casino subsidiary, Double Down Interactive LLC for $825 million. According to reports, the sale was motivated by the desire of the company to solve its debt problems, and to position the core business of IGT. Based on the filings and reports coming from the company, the sale will be officially completed by the end of the second quarter of 2017, and the amount reflected a valuable brand, 10 times than the actual 2016 annual earnings of the company, before interests, taxes, amortization and depreciation. IGT was not the only company that sold a part of its business to cut its debt. Caesars Entertainment Corporation sold Playtika Ltd to a Chinese investor, for $4.4 billion.
The sale may seem like a blow to the business of IGT, but the way the industry is shaping up, it seems that IGT has made a wise move. According to the latest survey and market study, social casino players are now turning their attention to single-genre apps, instead of the usual apps that offer different games. In Double Down, players get a chance to access and enjoy a number of games, from video poker, bingo, blackjack and slots. And based on Super Data research, the use of this app is fast fading, with many players opting to play single-game apps on their mobile phones.
Mobile Phone Usage Up for Social Gaming
Traditionally casino games and other forms of social entertainment are played on desktops. But recent trends suggest the opposite, with a large number of players looking at what mobile devices can do for them. According to Super Data, the percentage of players who plays using desktops drops to 49 percent, and for mobile, it increased to 85 percent. And the percentage of players who strictly used desktops for their games dropped from 15 to just 6 percent in 2016.
This does not mean that desktop casino entertainment is no longer possible. Multi-genre apps including Double Down are usually played on desktop, thanks to large screens, which render the games more immersive and entertaining. There is another thing that should comfort operators of games designed for desktops – based on the same research, players who explore social games on desktop are the most profitable and engaged. In short, casino players who play using desktop are more likely to play longer, compared to their counterparts who are armed with their mobile devices. On average, a desktop player invests 69 minutes for every session playing casino games, and roughly spends $80 monthly. This is in contrast with the mobile player who spends 57 minutes, and spend $40 on average. Also, mobile players are those that easily get bored first. They are the first ones who stop playing one game, and explore another title. Luckily you can find more than 200 games available on HitCasinoBonus.com – just click – and make your pick!
Mobile Casino Apps Are Improving, Benefiting Players
Recent trends suggest that mobile casino entertainment is experiencing growth, thanks to new technologies. Thanks to these technologies, games for mobile platform like Clash of Clans now offer a similar (or even better) entertainment value compared to slot games.
Mobile phones are now more powerful, packed with advanced features, allowing these to host a variety of games that require premium sound effects and graphics. High-end and modern phones feature larger screens, better pixels and improved sounds, boosting its entertainment value.
What It Means for Casino Operators and Publishers
These recent trends suggest that operators and publishers should pay more attention to a mobile strategy. This is now a critical strategy, knowing that 85 percent of all social casino players explore games through their mobile phones. Aside from the actual numbers, there is a also a notable change in demographics. Starting 2016, the average age of mobile phone casino players have risen, from 36 years old to 39. Although there is a slight change in demographics, the focus should be on the popularity of these devices, and should be the basis of releasing new casino game titles.
It is also important to note that video slot players feature the 'highest average lifetime value' or the LTV at $324. And on both tablets and desktops, the LTV for casino-inspired games now easily exceed that of video slots. But when it comes to smartphones, users are focused more on slots, since these games give them an instant casino entertainment fix, over other apps that deliver different games.
On the players' side, these developments, from the changes in technologies to innovations by publishers, help create an exciting gaming environment. This only means that players and casino regulars get a chance to enjoy both worlds, to enjoy casino games on desktop and mobile phones. Also, the gaming public can expect more compelling and entertaining casino games to be presented, thanks to increased competition among publishers and operators.
Also, read our previous post about How Social Casino Gaming is Redefining the Casino Experience – happy reading folks!