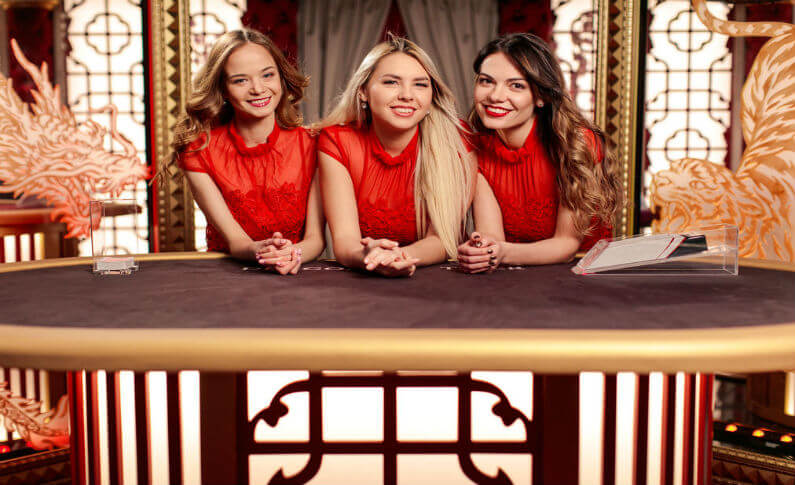 Live Dragon Tiger From Evolution Gaming
Finally, here's something new for all the fans who enjoy playing table games. Making unique and fun-to-play table games at the same time is not an easy task, as it requires a lot of brainstorming and resources. Coming up with new rules, applying them, making sure everything works properly and makes sense, while still looking good sounds hard and is even harder to complete.
However, great news is coming from Evolution Gaming who managed to do something like that and come up with a brand new table game titled Dragon Tiger. Evolution Gaming is a software development and publishing company established more than 12 years ago, in 2006. It took them only one year to sign agreements with operators such as William Hill and PartyGaming. That allowed them to reach audiences outside Latvia (as they were headquartered in Riga) in no time. Evolution Gaming remained relevant on the market over the next decade easily and with ideas such as Dragon Tiger, we doubt that this will change anytime soon.
Featured Casino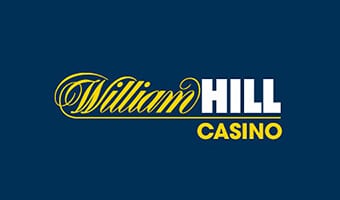 The best games, exciting promotions and a brand backed by decade's worth of experience. WilliamHill Casino is one of the longest-running casino brands in the United Kingdom and other parts of the world. Initially known for betting, WilliamHill has diversified into casino gaming, now offering a diverse set of games from slots to live dealer games. Read our review through, find out the things you like with this well-reputed casino and grab a fresh Welcome Bonus of up to £300 today. Have fun!
How To Play
Even though the gameplay is pretty straightforward without any unnecessary complications, we will explain the process thoroughly, in case you are completely new to table games and playing cards. First of all, you are playing face-to-face with a live dealer. Dealers are located in Riga, where a completely new section was built just for Dragon Tiger. Evolution Gaming predicted the popularity and attention this game was going to get from the very beginning and invested a lot of their time and resources into the project.
The user interface you are presented with the moment you join is pretty easy to catch up with as there isn't too much going on at the same time. The minimalist design and professionally trained dealers are there to make your gambling sessions, especially the first ones, a lot more relaxing and comfortable.
Basics
Here are a few fundamental rules that every Dragon Tiger player needs to be aware of:
The dealer deals two cards from the deck, one to the dragon and the other one to the tiger

It is up to you to pick the winning side

The winning side is the one that got the most valuable card

Ace is the lowest, while the king is the most valuable card
As you will be playing with real money, you need to get to know the odds of winning and expected payouts, in case you pick the winning side. You'll simply double your cash in case the side you picked got a better card. The RTP for these two bets is 96.72%. However, this is not where the fun stops, as there are two side bets:
The first one provides 11:1 odds, which you can win whenever there are two cards with the same value on both sides. The RTP drops down to 89.64% for tie bets.
Suited Ties are obviously the hardest ones to guess correctly, but the reward is proportional to the risk – 50 to 1. The RTP is a bit lower this time again, sitting at 86.02%, which is still decent for this kind of payout.
More about RTP is to be found here!
An extremely helpful tool is the Live Casino Comparer, which you can turn on and look at, besides the main game panel. Here you can see the statistics and results of all previous rounds since you have joined. As the same side (dragon or tiger) repeats, the side that hasn't appeared gets the higher percentage, which you will be able to see on the buttons. This might help you decide whether you'll bet on tiger or dragon, in case you are in doubt.
Dragon Tiger VS Baccarat
Chances are you've heard about one of the most popular table casino games in the world – Baccarat. Well, if you ever got to play a game or two of Baccarat, you'd already realised how similar these two games are. In baccarat, there are two sides as well – a player and a banker. The goal is to pick the winning side, with 1:1 payouts. Sounds familiar?
The first difference you'll notice is that, in baccarat, two cards are dealt at the very beginning instead of one. The second difference is that the values are different, as 10, J, Q, and K, are worth 0. Not only that, but after summing the two cards, in case you get a two-digit number, the first digit is removed (6 + 7 = 13 will give the final score of 3, after removing the 1).
Tips and Strategies for Winning at Baccarat

Baccarat gets even more complicated with the third card rules. There is a "table" for each side, explaining when the third card should be drawn from the deck for either side. You don't need to know these rules at all to play Baccarat as the dealer is there to do it, and when it's time for the third card, there's nothing you can do to prevent it anyway.
It is evident that Baccarat is a lot more complicated to understand, but both games are equally fun to play. We would recommend Dragon Tiger to those who are playing table casino games for the very first time, or to those who want to get into Baccarat but find the rules too complex.
Top 5 Evolution Gaming Casinos