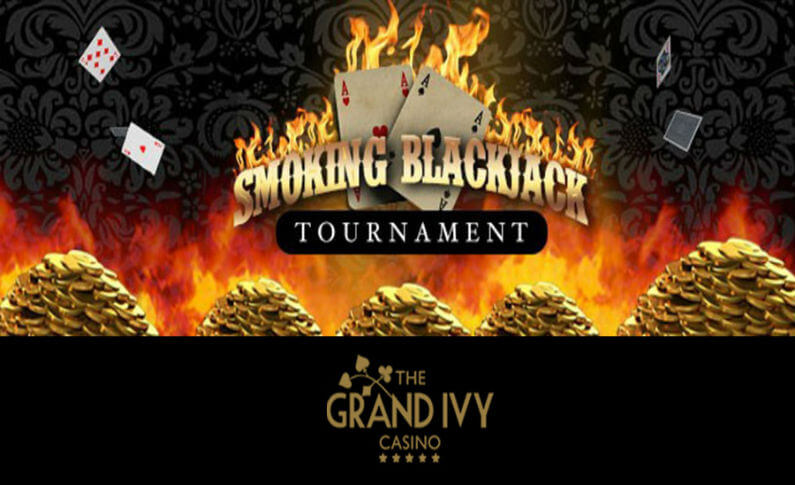 Posted in Promotions
December 9, 2018
Grand Ivy's Smoking Blackjack Tournament
Seeing unique and generous promotions at the Grand Ivy Casino has become a regular thing. Considering how many new people are joining the casino's community, one would think that they had enough of the giveaways and bonuses that allow anyone to win valuable prices, regardless of the time spent on the website prior to entering the competition.
Luckily, Grand Ivy rose above the sea of average casinos out there and congregated hundreds of thousands of gamblers from all over the globe in their player database. They did so by being in compliance with the law and publicly announcing each winner's username that can be verified by anyone. Another thing that ensured them the advantage is having valid licences, which let all the players know that there isn't anything shady going on behind the scene.
As you can see from their example, it is proven once again that honesty is the best policy, regardless of the business you are running. Now, even though we have seen various different Grand Ivy promotions and even talked about a few here, such as the Grand Ivy Tour, there is something new that popped out on their promotions page titled the Smoking Blackjack Tournament.
How to Enter
The rules are quite simple, in a manner we all like them to be. First of all, to be able to see the full promotional text, you'll have to make an account or log in if you already have one. You will have to play for real money in order to enter the draw, which is the reason why we will talk about bonus offers in just a moment. On the 21st of each month, you'll have to play Live Blackjack before midnight and get the Blackjack during this time in order to enter the draw.
Keep in mind that the regular (virtual) Blackjack won't get you into the competition. The casino will draw 10 winners a month and reward each one with $210. If you are not lucky enough, just keep the spirit up and give it a shot next month. Keep in mind that whether you get several or only one Blackjack on the 21st each month, you still have the same odds of winning.
What else makes this tournament so special? To be precise, one of the best things about it is that you will receive the money the following day, the 22nd, and you can withdraw it instantly or do whatever you like with it, as there are no wagering requirements or any other obligations concerning it. It comes to your balance as instant cash and you can do with it whatever you like.
Featured Casino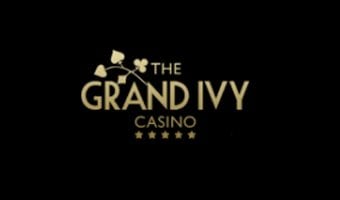 Thrilling games and a classy playing environment. This is just one of the many descriptions that one can use on The Grand Ivy Casino. Here, only the best and most premium casino services can be enjoyed. Speaking about enjoy - grab a HUGE Welcome Bonus worth up to stunning €1,500 + 100 Bonus spins today!
Claim Other Bonuses
As we already said, you are required to play Live Blackjack for real money in order to enter the draw. For new users, that means they need to make at least one deposit, go through the registration process and make sure to enter accurate personal information, as you might be required to confirm your identity if the casino asks for it. If this happens, do not take it personally; it is just something they need to go through as well, as it is a part of the law compliance concerning anti-money laundering and terrorism funding.
After verifying your email address and logging in for the very first time, go through the list of available deposit options and choose the most convenient one. Make sure to take a look at the withdrawing options as well, as you'll want to get your money as soon as possible after deciding to request a payment.
Now, look for the best promotional offer to use. If you are depositing for the first time, the Three Huge Match Bonuses that come along with 100 spins are the way to go. You can get up to $300 for the first deposit and $800 and $400 for the next two respectively. Besides that, the first one rewards 25 bonus spins for the Starburst slot machine, the second 50 for Aloha Cluster Pays, while the third allows you to spin 25 times for at the Gonzo's Quest slot.
Pay attention to Grand Ivy's loyalty program as you are getting 500 loyalty points from the very beginning. Collecting enough points allows you to enjoy the benefits of having the VIP status. While you are waiting for the 21st to come, you can always look at other promotions that change quite frequently at Grandy Ivy Casino. However, the Smoking Blackjack Tournament is not tied to a specific event or time but simply revolves around the magic number 21 in Blackjack, allowing it to stay available on the website for as long as players keep entering.
Related reads, tutorials and winning strategies for the games mentioned above: