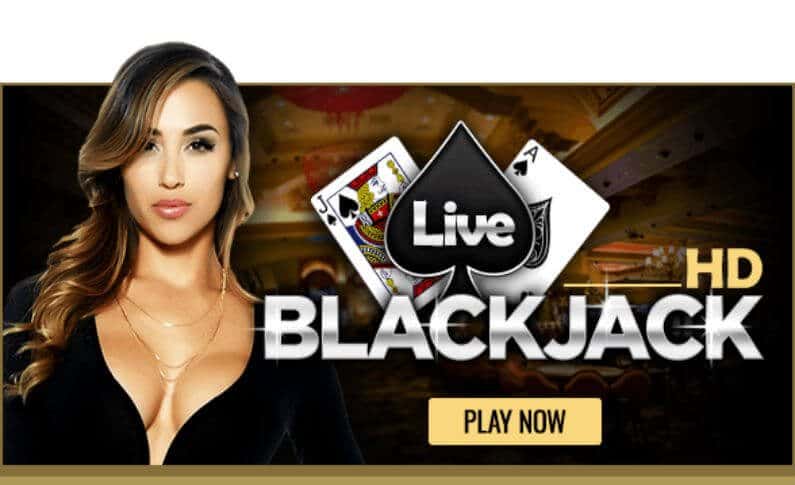 Posted in Guides
October 17, 2017
Beat the Dealer, Beat the Game of Live Casino Blackjack Using a Low Risk 1324 System
Anyone who have tried playing casino games understand the need for a system, a strategy to use to boost one's odds. Although these games are also designed to entertain and give smile, at the end of the day, it's all about the money and winnings. And players are scrambling to find the right mindset, strategies and approaches to beat the dealer, and win the game. Some popular strategies and approaches that are used by players include card counting, and betting on the dealer. But there's another simple (but highly effective) strategy that can also work when playing live blackjack. What you can do is to test the 1-3-2-4 system, a strategy that has been devised and tested by an independent gaming platform. Compared to other established strategies out there, the 1-3-2-4 system is relatively new, and highly recommended for games that feature 'close to even chances', like the games of Roulette and Baccarat.
Top 5 Live Casinos

System for Beginners and the Cautious Players
This is a betting strategy that will work best for the cautious player who is averse tot high-risk betting strategies. This is inspired by another popular betting strategy, the 1-3-2-6 system, but it's more protective of one's bankroll since it's one characteristic is to lessen the win and loss variance. This is done by placing 4 units worth of bet on the last betting round, which means that it will protect early accumulated winnings. Using the 1-3-2-6 approach, it's possible that you can earn winnings of 6 units, and gamble all these on the next bet. This is not the case with the 1-3-2-4 system since you get a chance to secure 2 units, which means that you will still end up a winner even if the last bet fails.
Here's how this Betting System Work
In case your wager on live blackjack wins, you move to the next wager in the sequence. But if you fail, you revert back to your original bet, at the start of the betting process.
Now, if all of your four wagers have been won and the sequence has been completed, then you simply begin where you started. This is the main objective of the '1-3-2-4', and should help you accumulate 10 units worth of profit. Keep in mind that the system is actually based on 'number of units', which means that if you are betting in £5, it means that you wagering sequence is 5, 15, 10 and 20.
What Makes this System Appealing?
Designed as a low risk system, this betting arrangement can work for beginners and cautious players who do not want to take risks with their bankrolls. This is highly recommended for the players who just want to enjoy the game of live blackjack, aspire for the winnings, and limit the amount of money that will be lost. In fact, this is trick used by many who simply want to enjoy and the thrill of the game, especially when playing blackjack's demo mode. The key here in the system is to win the first two bets, and it can guarantee you with profits after completing the betting cycle. You will still end up a winner even if your third bet lost. Of course, you can earn massive winnings if the bets end up winners in the end. Also, this can serve as a perfect complement for other tested blackjack betting tricks, like betting on the live dealer.
Should you use and include this system in your arsenal, the moment you decide to explore the live casino platform of your preferred casino? Remember that this is a low risk system, and it will limit your losses. The only problem with this system is that you are not primed up for massive winnings. It's great for beginners and recreational players, but can be boring and inefficient for high-rollers and frequent players of live blackjack.
Also read our previous guides on various betting strategies – only on HitCasinoBonus.com: