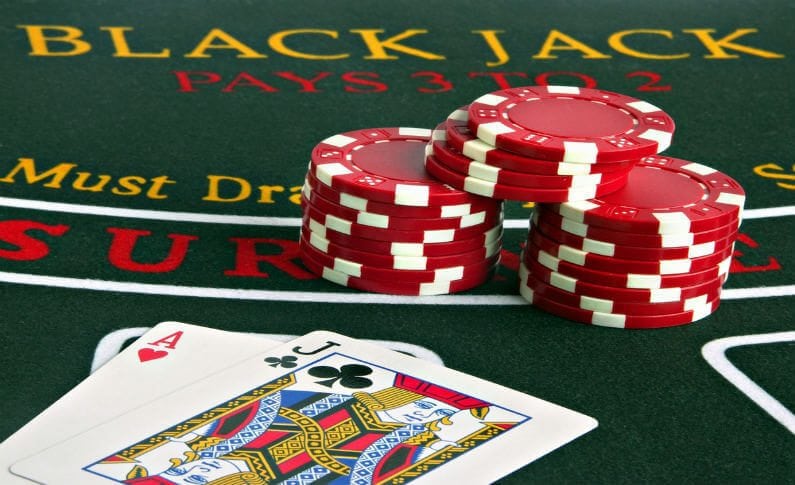 Check out Some Reliable Strategies for Online Blackjack with Wagering Requirements and Start Winning
Wagering requirements. It's one casino requirement and announcement that brings out the best and the worst feelings among players and casino enthusiasts. On one hand, wagering requirements signify the best things to come, since these normally come with slots and casino bonuses. If there are wagering requirements, then surely bonuses will come in next, and under the current casino arrangements, these are in place to help manage and guide the use of bonuses. On the other hand, it can be a painful reminder that bonuses should still be used sparingly and with caution, since these are subject to rules called wagering requirements.
So what exactly are wagering requirements, and how can these rules change the games and your playing style, especially when exploring table games like blackjack? Simply put, wagering requirements refer to the amount that a player needs to wager before the casino will authorize the release of casino bonuses to the player's Main Cash Balance. If the casino rewards you with a £10 bonus and it comes with a 50x wagering requirement, it means that you will need to wager £500 before the bonus winnings can be credited to the Main Cash Balance. Traditionally, these requirements are commonly applied to slots, but emerging trends reveal that wagering requirements can be used on blackjack as well. Wagering requirements are strategies used by casinos to manage the players' use of the bonuses awarded. And for many players, these wagering requirements are limiting, and diminish the very idea of bonuses. While these are seen as rules that restrict the full potential of bonuses, keep in mind that there are some strategies that you can use when playing a game of blackjack with wagering requirements.
Basic Step-by-Step Strategy to Use When Playing Blackjack with Wagering Requirements
When playing blackjack, make sure to deposit the maximum amount required to enjoy the maximum bonus offer. If this casino offers a 200-percent match, up to £100, deposit £100.
Use small bets at a time when playing blackjack. This is especially true for the player who is new to playing blackjack with wagering requirements. If you adopt a 'flat betting strategy', you will end up getting 70 to 90-percent of the bonus funds.
Once you have completed the wagering requirement, make sure you transfer to another online casino. You will also discover that some casinos set limits on the amount of funds that you can withdraw on the bonus money, so reading the Terms & Conditions can help.
Using the flat-betting strategy may seem like a boring approach to playing the card game, but it's one that works for blackjack with wagering requirements. Here, one of the best techniques is to play many hands. Instead of worrying about the small bets made on every game, what you can do instead is to just enjoy the game, and continue following the betting strategy. Compared to other table games, blackjack is considered the best game to play for players looking to take advantage of casino bonuses, thanks to its low house edge. If you manage to adopt an optimal strategy, the house edge is whittled down to less than 1 percent, allowing you to recover the bonus cash.
Always Check that Blackjack is Contributing to WR
Another important strategy is to know the rules governing the wagering or play-through requirements. Some casinos will schedule the percent of stake contributing to the wagering requirement, with slots at 100 percent, and variants of blackjack 20 percent or lower. For example if you stake £1 on slots, then £1 will be taken off the WR. For blackjack with 20-percent share, it means that if you stake £1, only £0.20 will be removed from the WR. Also keep in mind that some casinos will forfeit the bonus if they find out that players use a low-risk betting style. This means that players need to check out the Terms & Conditions before attempting to play.
Double-down as a Strategy to Clear the WR
Another step to reduce the house edge and clear the WR is by doubling down a number of times when playing blackjack. In doubling your stake (using a strong position), you can capitalize on a strong hand, and get the momentum from the dealer or casino. Experts and players agree that the best instance to double down is when you have an '11', except when the dealer has a '10' or an 'Ace'. You can also double down in case you have a '10' or a '5-5-', but never when the dealer gets a '10'. It is also safe to double down if you have a '9', if the dealer has '3 to 6'.
Also, check out our other strategies for playing – and winning at Blackjack: