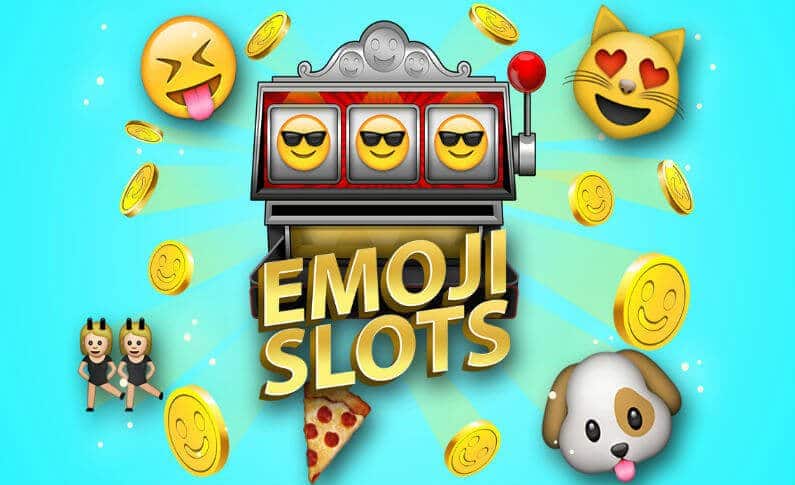 The Emoji Movie Failed – Will Emoji Slots Follow Suit?
The Emoji Movie released on July, 23rd brought spotlight to emoticons, which are a major part of the modern culture. It inspired two of the biggest online gambling software developers to create two amazing new slots games. NetEnt launched EmojiPlanet, while Microgaming introduced EmotiCoins. The problem is that the movie was a glorious failure. So, one can wonder if these slots would be as well.
This seems doubtful as both Microgaming and NetEnt are renowned for releasing top-quality games. Therefore, there can be no doubt that their slots are beautiful, fun, and engaging. These games will definitely garner a lot of attention simply for the fact that they are the new releases from two geniuses of online gambling software.
However, with projects like this, a lot of the anticipated commercial success relies on attracting movie fans. With the film itself gaining a lot of negative attention, online slots based on it are at a disadvantage.
Microgaming EmotiCoins – Inspired by the 21st Century Communication
Despite the fact that the release of Microgaming EmotiCoins coincides with the launch of The Emoji Movie, Microgaming doesn't state any connection between them. This definitely isn't surprising as no online gambling developer has signed up for using the movie's franchise.
This new online slot came out of the staff initiative. Two employees of Microgaming brought their concept to the company's Idea Factory of 2016. They got immediate approval and support. Work on the game started right away and now, only a year later, EmotiCoins is making an impression on online slots fans.
Getting such a swift win wasn't difficult as the authors of the idea highlighted the importance of emoji in the modern world. The simple truth is that every person who uses the Internet (and even some who don't) use emoticons. They are everywhere, in commercials, personal posts, messages, etc. Some surveys indicate that the presence of an emoji in the post preview can boost the likes on Facebook by 57%.
All in all, there is no denying that emoji are popular on their own. In fact, it's this exact reasoning that most likely prompted the creation of The Emoji Movie. However, unlike with the film adaptation of emoticons' adventures, an online slot featuring beloved symbols can't get much critique. The most important things about such games are chances to win, bonuses, graphics, and soundtrack. There is no plot for creators might mess up, so a slot definitely can't turn off possible fans due to bad storyline.
EmotiCoins is one of Microgaming's finest works tech-wise. It's a rather classic 30-payline, 5-reel slot. Its main attraction is graphics, which feature the most popular smiley faces on the Web. The best word to describe the game atmosphere is 'fun'. One can't keep from smiling with such an abundance of positive emoticons. The soundtrack matches the theme and puts the players in a light, pleasant mood.
Simply put, you'll definitely be smiling when playing EmotiCoins. Two original Wild features will enhance your enjoyment of the game.
Wild Stickers.


Trigger it by getting 3 scatters in your base game. This will give you 10 Free spins.

Wild Blast.




This feature gives you 5 Wilds and you can trigger it on any spin.
EmotiCoins is a beautiful and entertaining online slot, which is sure to make the developers proud. While it might not become one of Microgaming's top titles, it will surely be loved.
NetEnt EmojiPlanet – New Generation of Online Slots
EmojiPlanet is another glorious invention by NetEnt. While it's undeniably an online slot, it has a variety of original features that make it stand out. First of all, it's a 6-reel and 5-row game, which is already different from the classic slot.
The game features the Cluster Pay system that NetEnt introduced in the Aloha! slot. This payment system moved on from the traditional lines to clusters of symbols. This increases one's chances of winning as well as offers some respite from the general online slot gameplay. EmojiPlanet also has the Avalanche feature, which can boost your winnings by a fair amount. It works by replacing some winning symbols through the avalanche of smiley faces falling on the screen.
To make the game even more fun, NetEnt introduced five different types of emoji meters. This means that you'll have multiple opportunities to win by reaching the maximum on each symbol.
NetEnt's new EmojiPlanet is available at Mr Green Casino, where it launched as an exclusive.
Featured Casino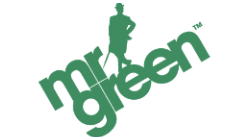 There really aren't many online casinos that exceed Mr Green Casino. With a fantastic selection of games, easy depositing options and a nice selection of bonuses, this casino should appeal to all players. If you're a bonus hunter, you've come to the right place, as there are loads of great bonuses and promotions to take advantage of at Mr Green Casino. They start with the Welcome Bonus, which is a 100% first deposit bonus, worth up to £100. What's more, players will also be rewarded with 100 Free spins at selected slots when they deposit £20 or more for the first time. Claim it all and start playing today!
Will Emoji Online Slot Suffer the Fate of the Emoji Movie?
While it's hard to predict the level of success when it comes to online slots, it's obvious that these games will have more fans than the movie. They might be connected by the theme, but emoticons are such a large cultural phenomenon today that these games don't require support from a franchise. It's estimated that 92% of world population uses smileys in some way. This, combined with the exceptional quality of both games, proves that emoji online slots will definitely have a fair measure of success. So, why not try it yourself?