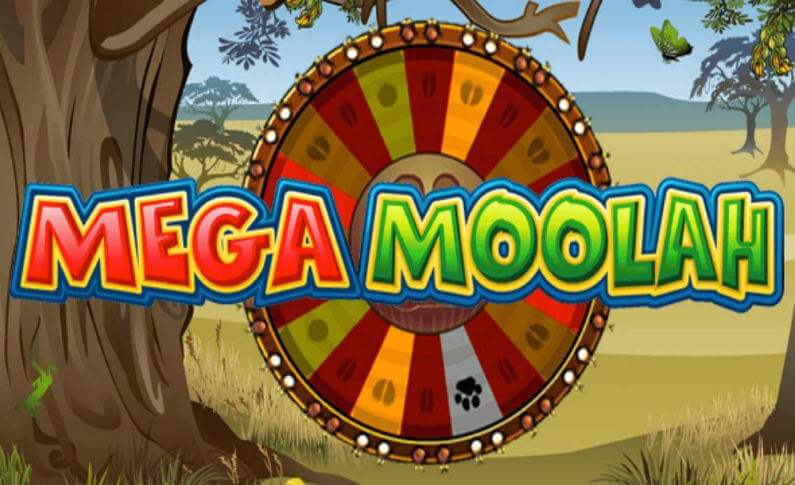 Posted in Winnings
March 11, 2019
€13.3m Mega Moolah Mega Jackpot Win
Mega Moolah has to be one of the most popular slot machines in the world for several reasons:
Made by Microgaming

Holds all the records when it comes to single jackpot payouts

Extremely fun to play
The most impressive detail about Microgaming's overall success is that the jackpot we are currently talking about pushed their total payouts on the Microgaming network beyond the one billion euro mark! Jackpots alone paid out a great chunk of that – 15%.
The Secret to Microgaming's Success
First of all, we all need to appreciate the fact that companies such as Microgaming exist. They are earning hundreds of millions of pounds each year, but at the same time, we are all getting world-class software in return.
You don't have to worry about fair play while playing at casinos supported by Microgaming – their software costs a lot to rent and they aren't giving it out to everyone. There are certain authentication and verification steps businesses need to complete before being able to purchase the software.
They entered the industry early on and managed to stay relevant for 25 years. And getting early into hidden gem industries, such as the online gambling industry, guarantees success. The trick is that you can never know which way the industry will go.
Unfortunately, in most cases, companies make wrong decisions at wrong times. That, in combination with the lack of customers and poor financing, causes them to go bankrupt or exit with losses. Quite the opposite happens when things get going and the number of customers increases rapidly.
On the other hand, it isn't enough to simply be there first. Many companies were out there as early as 1994-1995, but not all of them have managed to stay on top. Some aren't even around anymore, and there are numerous reasons for that.
If you take a look at the games Microgaming developed over the past two and a half decades, you'll see exactly what they're doing right – keeping the customers happy and making no pauses. At some point, they decided to devote more time to B2B, but that's something only giants such as Microgaming can do. Supplying and supporting other businesses after years of doing B2C sounds like a piece of cake. However, there's a lot more risk involved at the same time.
How Important Are Jackpots?
We could introduce this part of the article by referencing one piece of information which we mentioned at the very beginning – 15% of all Microgaming payouts in 2018 came from jackpots. Considering that the total amount of cash which they returned to the players goes beyond the one billion mark, we can all agree that 15% is a lot.
The lucky player won 13.3 million euros after only one spin. Can you imagine the feeling? Most gamblers out there consider amounts which are thousands of times lower great wins. Everyone who plays knows how slim their odds of being the one to trigger the jackpot and win millions and millions are. Still, at the back of their minds, people are constantly hoping for that to happen.
You're either willing to win less on a regular basis in order to get the chance to win the jackpot, or you're playing slot machines without the jackpot prize. There are thousands of unique options out there, so no one is forced to contribute to the prize pool if they don't want to. The perfect combo would be to play games which offer separate jackpots and require a small fee alongside the regular bet.
Although the amount Zodiac Casino paid out to the lucky gambler is impressive, that isn't the highest jackpot amount won by a slot player. Mega Moolah already awarded $17.2m to Jonathon Heywood back in 2015.
When it comes to jackpots, Mega Fortune is an equivalent to Microgaming's Mega Moolah, except it was developed by NetEnt. In January 2013, a Finnish man won over $20m on a 25 cent bet! That was definitely an event that destroyed the last bit of scepticism among those who used to think that high bets are needed to win jackpot prizes.
The Game – Is it Entertaining?
One would think that the game has to be rubbish, as it was released back in 2006, but it's exactly the opposite. Yes, you can definitely tell by the design that it wasn't created using most recent technology and design patterns, but it has something that new generation games lack – simplicity.
The gameplay doesn't have to be overly complicated to make the game interesting and "different" from others. We understand that the development studios are trying to come up with new structures and payout systems; however, so far, gamblers are happy with the traditional 3×3, 3×5, 4×5, and similar formats combined with either fixed/optional paylines and ways-to-win systems.
Mega Moolah has 25 optional integrated paylines which come with an easy-to-adjust stake panel – you can change both the number of coins you want to use and their values. Combine the two and you get the total stake. Could you imagine that something as little as 1 cent could change your entire life and win you millions?
The part of the game everyone is interested in is called the Jackpot Wheel. You get one chance to guess why. That's where the magic happens and where millions are awarded throughout the year. However, you don't have to win the grand prize, as there are three other jackpots available:
The Mega jackpot is, of course, the one we have been talking about in this article, but the other three could provide your balance with a nice addition and possibly make you some profit in case you land the major prize.
It's no wonder the game got so popular – the feature was so ahead of its time that we can see wheels built nowadays which look a lot worse than the one Microgaming designed 13 years ago. If you want to give Mega Moolah a try, feel free to do so using the demo version which doesn't require deposits in order to play.
Top 5 Microgaming Casinos