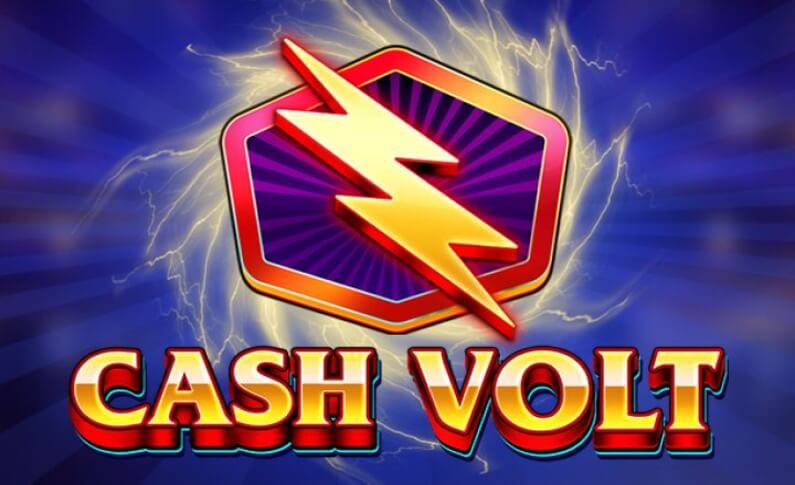 Cash Volt Slot Review
If you are a fan of Red Tiger and prefer retro slots, the Cash Volt slot should definitely be on your radar. Its classic design and simple gameplay will take you back in time when fruit slots were in full bloom. Read more about Red Tiger to get their story!
This classic slot features 5 reels and 3 rows placed on an old school grid where your win will be signified by a visible line. Speaking of paylines, there are 20 of them, which also goes along with the slot's antique style.
The betting range can go from 10p/c to £/€40 per spin, which gives you a chance to make proper use of those 20 paylines. The RTP is also in accordance with Red Tiger's standard and revolves around 95.71%. In terms of volatility, Red Tiger Gaming rates it as 3/5, and the hit rate is 2/5. Also, find out more about RTP in this guide.
Now when we summarized all Cash Volt's characteristics, let's get into a little bit more detail, shall we?
Game Symbols
The first look at the Cash Volt slot will make you think that this is just another standard fruit machine slot. At first glance, the concept seems familiar; however, it was introduced in the 21st century and has undergone several updates since.
When it comes to game symbols, the Cash Volt slot brings out all the standard ones to the grid. There are lemons and cherries, together with stars, horseshoes, and bells. Of course, the classic slot like this one wouldn't be complete without lucky 7s and BARs that can be single, double, and triple.
The ultimate symbol is the Cash Volt logo which you definitely won't miss since it is the one electrifying the reels and throwing jackpots around, but we will go into that further in the text.
What makes the Cash Volt slot a better version than standard fruit slots is its graphics – you get your favourite old-fashioned slot symbols in full HD with lively colours and modern design. Followed by a funky soundtrack, the slot will definitely motivate you to spin those reels!
Free Spins and Bonuses
The Cash Volt slot doesn't feature standard multipliers like some other slot games. Moreover, it does not offer any particular Free spins and bonuses that we often see in online slot games. Still, it does have the potential to provide some significant prizes. This winning potential comes from the Cash Volt online slot's instant win feature that lists out 15 prizes on the top of the screen, just above the grid.
For example, if you land a whole line of 7s, you can win 15 times your stake. Furthermore, should you get 2×2 and 3×3 symbols on the reels, your odds for the big instant win prizes will increase even more.
Yet, the symbol that makes this game worth your time and money is the Cash Volt symbol which can help you make a profit worth 2,500 times your stake if it lands on the reels 15 times. Since this is a super feature, we will discuss it more in the following paragraph, so stay tuned!
And hey, still having trouble to understand the meaning of paylines, reels, scatters, wilds, symbols and other weird terms? Stay calm – we got you covered! Just head over to HitCasinoBonus Navigator – Your glossary to master online terms & abbreviations.
Cash Volt Symbol
The Cash Volt symbol is the alpha and omega of this backwards-looking slot. This symbol can appear anywhere on the grid and pay from literally anywhere. You'll need at least six of them to get a chance for cashing out an instant reward of 5 times the stake.
As mentioned above, the maximum you can get from the Cash Volt slot is 2,500 times your stake if the screen gets filled with 15 Cash Volt symbols.
The Cash Volt symbol can also take the form of a Super Cash Volt. While the regular Cash Volt symbol appears in 1×1 size, the Super Cash Volt can land in both 2×2 and 3×3 sizes. Super Cash Volt symbols turn into a group of separate 1×1 sized Cash Volt symbols, each of them adding to the overall winning potential.
Finally, it is important to note that, compared to other slot games, the main symbol in Cash Volt appears quite regularly. You will see the little volts scattered around the grid, together with other symbols that make those instant prizes easily attainable. With this in mind, you won't have to worry about spending your gaming funds very quickly and ending up empty-handed.
Conclusion
Red Tiger wanted to design a retro slot that will look like the good old fruit machine in every possible way. Therefore, we are now looking at the Cash Volt slot that entirely resembles fruit machines, only has a more modern design.
The game specifically targets the audience that loves this kind of style and longs for the old days when slot games were pretty much straightforward. That's why players who are into more modern titles with a plethora of features and animations won't find this game amusing.
However, the game proved to be popular among UK players who prefer this type of gameplay. Be that as it may, the only way to know for sure what the Cash Volt slot is like is to try it yourself and see what it has to offer.
Top 10 Red Tiger Casinos