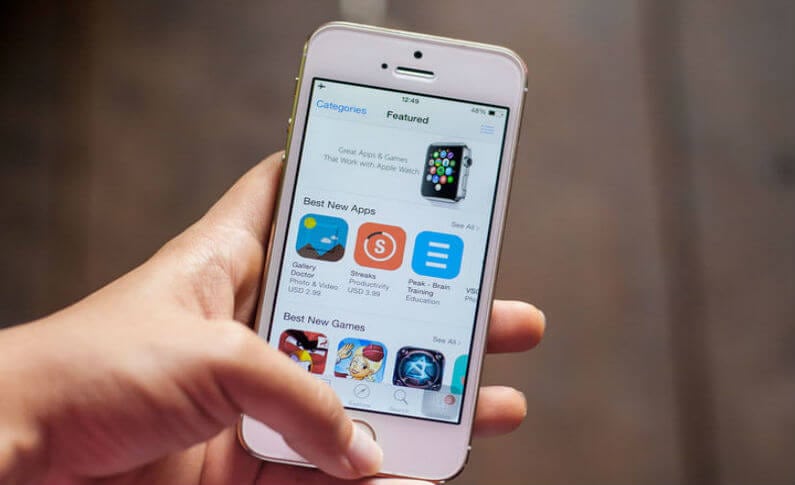 Posted in Industry
September 9, 2018
Apple Cracks Down on Gambling Apps in AppStore China: 2,500 Casualties so Far
On the 9th of August the App Store branch in China has experienced what might be called a purge. Apple removed about 2,500 lottery and gambling apps and this might not be the end of it. Some sources report that over 25,000 apps were removed, so you will have to think carefully about which of them you believe. However, regardless of the exact number, the great gambling app removal has happened and it might have consequences for the gambling industry.
But before players start shouting out in anger, you should know that those apps were illegal. Therefore, these consequences might be positive.
Online Gambling in China: Why Did Apple Have to Act?
According to Apple itself, it has removed 'illegal gambling apps'. As online gambling is completely illegal in China, it's easy to see that Apple should be removing all the gambling-related programs from the Chinese branch of App Store.
Whether it's true that there were only 2,500 of them is something we might never know. The Chinese authorities are already complaining that there are loopholes for the developers of these solutions to explore. As there are over 2 million applications available on App Store by default and with Gaming being the most popular category, it does seem suspicious that only over 2,000 gambling apps were removed.
There's also a matter of 500 out of those reported 2,500 being apps that were related to fake lottery tickets. The very presence of those is quite disturbing. And if those things exist in the Chinese App Store branch, they must be present on others as well.
This means that iPhone and iPad users who live in countries where the stance on online gambling isn't as rigid are running a great risk of being victimized by mobile app frauds. It's no wonder that Norway demanded, and of course received, the same kind of App Store purge before China. In fact, every other countries should consider doing this. Online gambling industry, as a whole, wins nothing from the frauds and scammers besmirching its name and nurturing hostility for the governments.
Back to the matters in China. The purge was definitely a good thing as it focused on illegal applications that really could be a threat to the people. However, the fact that all online gambling is illegal in the country is a sign that this measure won't help much.
How Will Apple Store Cleanup Reflect on Illegal Gambling in China?
There is always a market for gambling services in any country. That's one of the main reasons why many governments of today legalize it. Otherwise, they are simply feeding the black market, which causes much more problems for the country's economy and distress to its people.
Building a regulated online gambling market is the goal of many developed countries today, and many have already succeeded in this. These are the countries that fuel the industry, and mobile gambling is the fastest-growing area of it.
News about mobile casino developments appear very often, like the ones here, here, and here. That's why we are seeing more gambling and lottery-related apps appearing on App Store and similar platforms.
It's sad that many developers take advantage of the change in rules and use it to launch apps that are illegal and unfair. However, one cannot argue the fact that this situation is better than having no legal market for online gambling at all.
At least, when the apps come from trusted platforms, one can always report them and receive some kind of justice if they've been scammed. This situation with Apple is a proof that things on the platform can be changed for the better.
However, when dealing with a black gambling market, the players have no rights and securities. This is a huge risk which can lead to some serious problems for the person, as stories of intimidation and even physical harm visited upon those with illegal gambling debts are many.
This is exactly the situation China might experience as labeling gambling 'illegal' doesn't make it disappear. This only makes it so there is only risky and illegal gambling in the country.
Already there are betting pools on WeChat (illegal) and lottery on QQ (also illegal). Those are well-known enough to make it into the news, but the number of undiscovered gambling channels is much bigger.
Apple Purge in China: What's the Verdict?
On one hand, the purge is a good thing because it removed some really nasty apps. On the other hand, China's extreme position toward online gambling means that the gambling members of the population won't get any confidence in the safety of their bets due to the purge.
You also need to understand that it's extremely hard to clean out such a big platform as App Store from 'bad' apps completely. Some will surely remain, and there are already reports from developers who are innocent and have nothing to do with gambling. Yet their apps were also removed during the purge.
How this situation will progress is a mystery for now. We can assume that Apple will continue cleaning up its house.
We care deeply about our users. That's why we feel it's important that you feel safe and don't take on any harmful behaviors when it comes to gambling. Therefore, read our Responsible Gaming section, and download our manifesto. All of our Online Casinos found on HitCasinoBonus are safe and secure. One of the most popular ones is Casumo Casino.
Featured Casino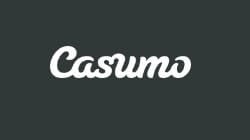 At Casumo Casino, casino player experience and satisfaction take center stage. Bonuses and Free spins are central to the offerings of Casumo Casino, and one of the biggest promotions offered is its Welcome Bonus package. New players who will create an account with Casumo can be rewarded with up to 30 Free spins on Book Of Dead and an extra €300. Good luck from all of us! T&C apply - please follow the link below.