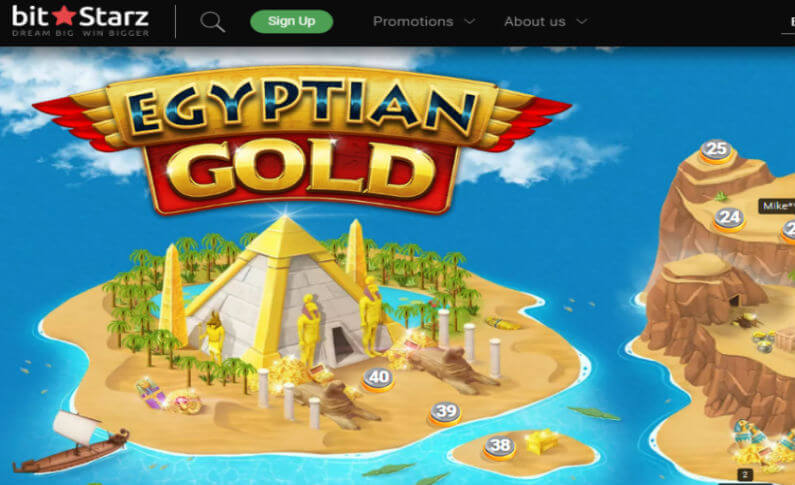 Posted in Promotions
July 1, 2019
Win a €50,000 Trip to Cairo with BitStarz!
BitStarz never ceases to amaze us, month after month! Whenever one time-limited promotion comes to an end, everyone expects a better one, but online casinos can't increase the prize pools indefinitely. However, BitStarz is a relatively young casino, established only five years ago, and it is still growing.
In the beginning, the level of skepticism in the online gambling community was extremely high in regard to cryptocurrency online casinos. As time went by, the crypto industry has grown immensely, reaching hundreds of billions in market cap. That's when people became more familiar with the technology itself and the convenience of using cryptocurrencies such as Bitcoin, Ethereum, Litecoin, and others for online gambling.
Egyptian Gold
Egyptian Gold is the title of the promotion we will be talking about today. We'll go over some other promotions available in BitStarz as well, but let's focus on the major prize and the most valuable bonus.
Featured Casino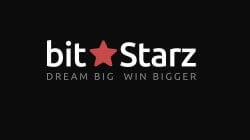 BitStarz Casino is known to be the first Bitcoin casino among the category that offers you the privilege to play with either EUR or Bitcoins. A €500 + 200 Free spins Welcome Bonus offer doesn't make things worse either. Try this kickass casino out today!
How to Participate?
BitzStarz explained the process of entering the competition and winning prizes effectively in three simple steps:
Play any game available on the platform

Keep leveling up to obtain new prizes

Enjoy the prizes!
There are many rules and conditions you should be aware of while completing all three steps, but the three-step guide sums up the entire process pretty well, as it is extremely simple.
Rules and Limitations
Just like any other bonus offer out there, Egyptian Gold has Terms & Conditions. Keep in mind that although we will thoroughly analyse the rules published by BitStarz Casino, we highly recommend you go through their official general bonus rules, as well as the Egyptian Gold rules.
First and foremost, you need to know when to enter the promotion and how long you have until it closes since it is a time-limited offer. It started on June 4 and ends on July 26. So you have a little over 3 weeks to get to the last level and win the grand prize.
There are 40 levels in total, each one awarding a unique prize that is automatically credited as soon as you reach it.
As BitStarz has other outstanding promotions and bonuses as well, it is important to know that bonus money bets won't be counted. All real money bets are calculated unless they come from the money obtained through other bonus offers. 
Some of you are probably thinking about betting on both black and red on roulette, for example, but don't even try that — BitStarz has already set the rules against minimum risk bets, such as the ones mentioned. Once they realise you're 'cheating', you will be excluded from the promotion.
Find other ways to beat the dealer when playing roulette – we got some great guides for you:
As each level requires a certain amount of cash to be spent, BitStarz decided to award 100% of the wager towards the turnover, while it's only 5% for table games. This is a common practice when it comes to bonuses like Egyptian Gold, as games such as blackjack can have RTPs over 99%. Each prize comes with a wagering requirement of 10x.
Read more about RTP (Return to Player) here.
The casino did a wonderful job by implementing a progress bar that fits perfectly onto the already existing UI, allowing you to track your progress and see how far you are from the next milestone at any moment. 
If you manage to win physical prizes, the casino's support team will contact you in order to get the address and ship the prize to you. In case you don't like the prize, you can always opt for the cash alternative.
The Grand Prize
The most valuable prize in the promotion — a 6-night stay in Cairo and two flight tickets — can only be won by one person. The first gambler to reach the final level wins the prize. Make sure to check if you are required to get a visa for Egypt. If you are, that's something you will need to take care of by yourself.
In case you figure out another way, besides minimum risk betting, to cheat the system, make sure to report it to the support team and do not perform it yourself. You will be banned immediately, which means you'll miss out on amazing prizes.
Other Promotions
Although the Egyptian Gold offer is the most interesting one at the moment, you might want to take a look at some other bonuses BitStarz offers. The first one you should consider when registering is the welcome package.
It offers €500 and 180 Free spins! However, the bonus cash is divided into 5 smaller deposits. The first one awards 100% up to €100, which is when you get all 180 Free spins on Fruit Zen, Wolf Gold, or Boomanji slot machines. 
You'll get 20 Free spins every day until all 180 Free spins are credited to your account. The second and the fourth deposit bring you €100 or 1 BTC, except that the second one only has a 50% multiplier, while the fourth one stands at 100%. The third deposit is extremely valuable as it holds double the value of the second one, standing at 50% up to €200 or 2 BTCs.
The Last Man Standing offer is quite amazing as well. The trick here is to enter the competition on the very first day, as the entries get locked after the first 24 hours. The goal is to deposit at least €20 per day, and the last person to do this wins €5,000.
Casinos promote trending and new games in various ways. One of the tactics BitStarz uses includes tying promotions to the game they want to promote. At the moment, they are doing that with the Rook's Revenge slot machine. 
The promotion is called Rooks Double Cash since the casino doubles the prize for landing 5 Red Mask signs — the most valuable symbol in the game. All you need to do is take a screenshot and send it to the casino support team, alongside additional required information. Make sure you HIT the bonus!
Featured Casino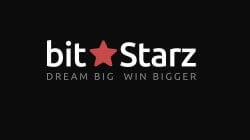 BitStarz Casino is known to be the first Bitcoin casino among the category that offers you the privilege to play with either EUR or Bitcoins. A €500 + 200 Free spins Welcome Bonus offer doesn't make things worse either. Try this kickass casino out today!