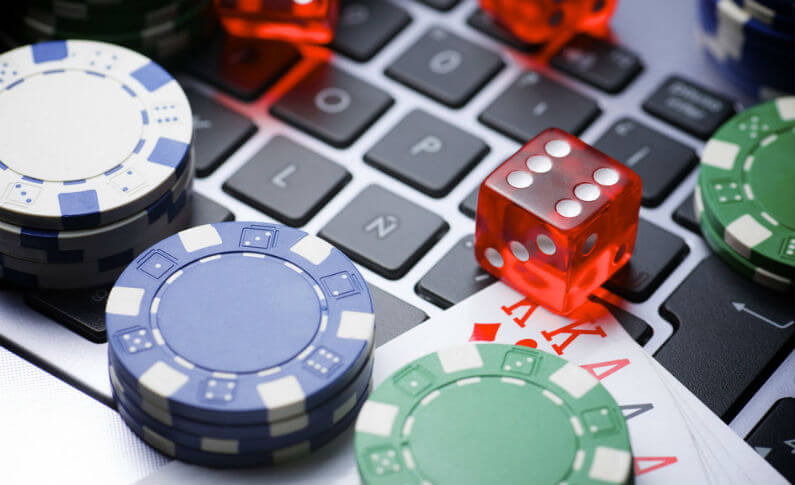 Posted in Guides
September 11, 2019
Why Should You Choose a Low Wagering Slot?
Not a single casino player likes wagering requirements, but as long as they are fair and reasonable, they aren't that bad. Wagering requirements are inevitable for those who want to take advantage of an online casino bonus. And honestly, we all love a good bonus. 
Wagering requirements are relatively new to the online casino scene since most casinos didn't introduce them until recently. A few casinos that wanted to get something in return for the lucrative bonuses they've provided used to have relaxed wagering requirements. 
However, in spite of that generosity, some players went over the line and abused the bonuses to get some easy cash. That forced the casinos to enact wagering requirements that are hard to meet, making it virtually impossible to make a profit from bonuses. 
What's more, the Terms & Conditions attached to these bonuses are so convoluted and unclear that players often don't know what they are and aren't allowed to do with their bonus cash.
Recognising a fair wagering requirement isn't easy, but it's important for all players. This article will try to underline some patterns found in most casino bonus scams that should help you make better choices when deciding where to play. 
Also, check out our comprehensive guide on how to manage wagering requirements!
Why Choose a Low Wagering Casino Bonus?
As far as the players are concerned, every casino should be a low, or preferably no wagering casino. However, we have to accept the fact that wagering requirements are a necessary evil that prevents the abuse of casino bonuses. 
The problem is that many casino operators have gone the other way, imposing some ridiculous (50x, 60x) wagering requirements on us. Wagering requirements this high can't be justified by any means or under any circumstances. This is just the casinos' way of getting back to the players, and the sole purpose of these unfair requirements is to ensure that nobody can win a thing from their bonuses. 
Even worse, casino operators are often unclear about how their wagering terms work. As a result, many of us get ahead of ourselves and accept these bonuses thinking how generous they are. 
Eventually, players started refusing each bonus offered to them because they realised that it's pointless even to try playing through the wagering requirements that high. This isn't necessarily a bad thing, but it shows that claiming these lucrative bonuses isn't always worthwhile. 
This is why choosing a low wagering casino should a top priority for each player. Not only are low wagering casinos fair and reasonable, but they also allow you to actually win something with their bonuses. 
As mentioned above, wagering requirements of up to 25x are reasonable to a degree, especially since slots usually pay out more frequently. It's quite possible to start with £200 and win over £3,000 during a session. Whether you make a profit or not depends on luck and gameplay, but at least there is a decent possibility to win something with low wagering requirements.  
It goes without saying that lower wagering requirements are more beneficial than higher ones. But, unfortunately, low wagering casinos usually offer bonuses that aren't as attractive as the ones that come with high wagering requirements. 
If you see that a casino is offering a welcome package of £1,500, you should be aware that it certainly comes with absurd wagering requirements. And what's the point of claiming a massive bonus if you will never win anything from it? 
Game Contribution
In the past, some players realised that playing games with a low house edge like roulette or blackjack could help them meet the wagering requirements without losing the majority of the bonus credits. Namely, they would place a small bet on both black and red, spin the wheel, play through the wagering requirement and break even.
However, it wasn't long before casinos became aware of this tactic and introduced further stipulations, which implied that not all games contribute the same towards wagering requirements. This made the T&Cs even more unclear, leaving players even more confused. 
We have tons of guides, gaming strategies and other explaining reads, just head over to the NEWS section and choose GUIDES in the right sidebar.
T&Cs That Come with No Wagering Bonuses
Although no wagering bonuses are a rarity nowadays, there are a few casinos that offer them. However, online casinos usually impose additional stipulations for these bonuses to compensate for not having any wagering requirements, making it more difficult for the players to win. 
Maximum Conversion Limit
With a no wagering free spins bonus or a deposit match bonus, your winnings will likely be limited. Additionally, these winnings will be subject to a maximum conversion limit, meaning that there is a limit on how much money you can transfer from your bonus account to your real money account. 
Time Limit
Pretty much all casino bonuses, including No Deposit Free Spin Bonuses, Welcome Bonuses, and recurrent promotions, are time-limited. That means every bonus is valid for a certain amount of time. The count up timer is triggered as soon as you activate the bonus, and you'll have a limited amount of time to meet the wagering requirements. 
In most cases, you'll have 7-10 days after registering to claim a bonus, and then additional 30 days to use it. If you fail to meet the requirements by then, all the winnings or unused bonuses will be lost. 
Maximum Bet
With most welcome packages and Free spin promotions, there will be a maximum bet amount you need to play with until you meet the wagering requirements. On most sites it's £5, but you should check out the T&Cs as this can vary significantly. 
Fair Wagering Requirements
Is there actually such a thing? Well, wagering requirements are an integral part of every casino, and there's no way around them if you want to claim the bonuses. 
Bonuses and Free spins are a great way to try out the games and get a feel for a new online casino. If the wagering requirements are high, then you should treat the bonuses like demo credits, and don't get too excited. 
Wagering requirements are somewhat justified, but they must be fair, clear, and transparent. Otherwise, they're nothing more than a deceptive offer designed to lure the player into signing up. 
Any wagering requirement that goes over 50x makes it impossible for a player to win anything, whereas a 15x, 20x, or even 30x wagering requirement is more reasonable and feasible to meet.