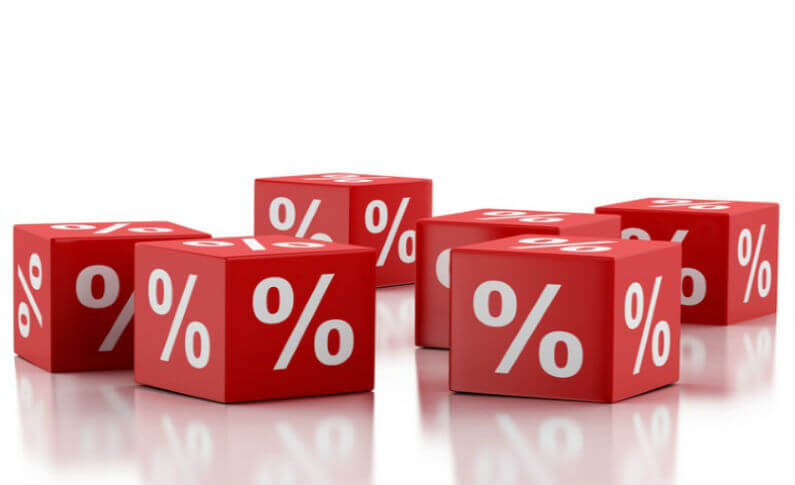 Volatility and RTP – Discover How These Features Can Impact Your Slot Gaming Experience
If you are always reading a lot of resources and guides on online slots, then surely you are aware of or at least encountered the terms 'volatility' and 'Return to Player'. These casino terms are thrown around regularly because these can impact your gaming experience. More importantly, these terms can even determine how much or how frequently you can earn the instant wins when playing your chosen slot games. Because of its importance and complexity in influencing outcomes, it's best that you understand these terms and learn how to take advantage of these.
The following guide can help explain how volatility and RTP works and more importantly, it can also give you tips on how you can use the understanding of terms to your advantage.
Volatility in Online Slots
Also known as variance, volatility will refer to how risky the game is. In casino gaming, slots are categorized as low, medium, and high variance. Basically, a low variance slot game is less risky when compared to high variance slot game which will give you a higher chance of losing the game. This doesn't mean that high variance slots are totally off-limits and the worst games to play. On the contrary, high variance slots have its own set of benefits of earning bigger prizes. In short, it comes with higher risks but will also provide you with a bigger chance to earning a win.
So What's the Connection Between RTP and Slot Volatility?
The Return to Player or RTP is slightly different from slots volatility. The RTP is expressed in percentage form and will explain how much funds the game (casino) will return to the players on average. On average, slots will have an RTP that ranges from 94% to 98%. If the slot game advertises an RTP of 95%, it means that if the accumulated wagers is $100, the game will return $95 to the players on average. The rule here is that the higher the RTP of the game, the better the chances of retaining your bankroll.
More than the RTP, the volatility or variance of slots will also help determine how much will be left in your bankroll at the end of the playing sessions. The variance (volatility) will tell you how much your chosen slots will vary from the published RTP in one gaming session.
Here's a simple illustration to understand the value of the relationship of variance and RTP:
Let's say you have chosen a low variance game from NetEnt with a published RTP of 95%. As a low variance game, this will pay out more frequently at smaller amounts. With a bankroll of $10, you can end up with $15 after your session, which comes with a Return to Player of 150%.
It's a different experience with high variance games as these can offer you an erratic streak of highs and lows. If you decided on a high variance slots game with a 95% RTP, there's a big chance that you will get nothing for the first 10 or even 15 spins. But there's a chance that this can dispense a payout of 1,000x the initial wager made after 100 spins. Keeping all things in perspective, it can translate to 333% RTP, which is extremely better than the original 95% RTP.
In short, high variance slots are known for their lower RTPs when compared to low volatility slots. But if you are patient and persistent enough, these high variance slots can also pay out great returns in the long run.
Top 5 NetEnt Casinos

What are the Slot Games You Should Play?
There are different ways to play the game and various strategies that can be used. Because of these diversity and differences in playing styles and preferences, players can be categorized into three groups. And for each group, there is a specific selection of slots that are highly recommended.
One group feature conservative players who are looking to protect their bankroll and hope to minimize their losses as much as possible. These are the casual players who prefer the entertainment factor and not the promised winnings of the game. If you think that you belong to this group, then what you need to look for are the low variance slots. Low variance slots are known for small yet frequent wins which can help extend the bankroll. If you play these games, there's a big chance that you can start earning wins after 5 or 10 spins. You can expect lower than usual jackpots with these types of games. A highly recommended low variance slots that you can play is Starburst from NetEnt.
Another group of players are the high rollers, or those who want to bet big in search for the biggest winnings of the game. They are the type of players who don't pay much attention to the cost of the bankroll; what's more important for them is the adrenaline rush that comes with hitting the biggest jackpots or even the near misses. For this group of players, the highly recommended games are the high volatility slots games. These games may easily reduce the bankroll but it will offer massive wins that can easily balance out the losses. A recommend game to try for this group of players is Book of Dead by Play'n GO.
And finally, there's the middle ground. Players who enjoy the balance between high variance and low variance. This group wants to enjoy the bigger wins from the low variance slots and the frequent wins from high variance slots. And the good news is that you can find a number of online slots that are of medium variance. Some of the top games that you can try are Wolf Hunters by Yggdrasil, Jaguar Temple by Thunderkick, and a number of NetEnt slots productions like Gonzo's Quest.
Here's How You Should Choose and Select Games with Variance and RTP in Mind
After learning more about variance and RTP, then it's time to tap this knowledge to good use. Here are some suggestions and playing tips that you can keep in mind when you visit your favorite online casino next time.
You Should Know the Limits for Each Game
For example, if you are playing low variance slot games and want to hit the big jackpot in that session, you will be disappointed. The same is true with high variance slots; it's never right to hope for a much-needed bankroll boost in just one seating.
Always Use the Free Demo
Free play slot games can be helpful if you are planning to understand the slots game. Try to play the game for a few spins to discover the strategy that you can use in real money mode.
Always play using a budget. Whatever type of slot you play, whether it's low variance or high variance, it's best that you stick with a budget. Once you have used up your budget, learn how to quit and exit the game.
Bonus features and jackpots are important factors that you should check when choosing online slots. But more than these standard concerns, make sure to pay attention to the variance and RTP of games as. The game's variance will give you an idea as to frequency and size of wins that you can expect over a long run. Know your needs and use the slots variance to choose games that you can play for real money.