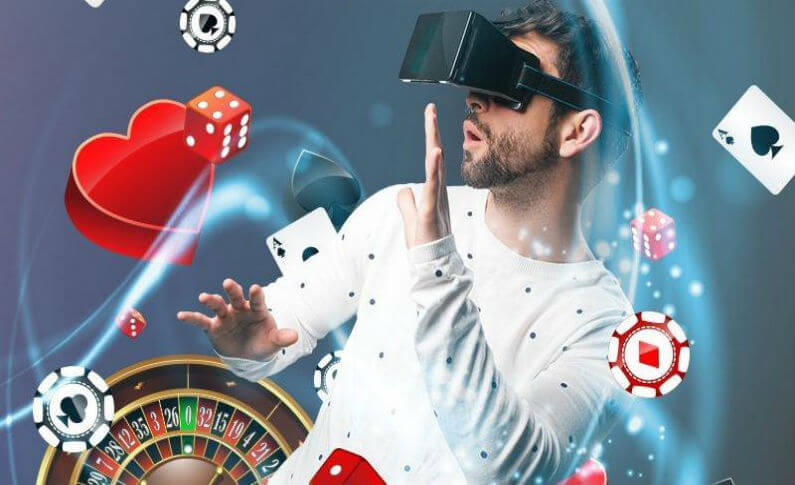 Posted in Industry
March 17, 2019
Top 5 Trends to Look Out For in 2019
After such a turbulent 2018, it makes sense to start slowing down now. The online gambling industry is one of the numerous industries which change quite quickly. Regardless of which side of the industry you are on — a business or a customer — predicting trends and adapting to changes from early on might come in handy.
Unfortunately, no one can predict the future, but there are a couple of things we can do to come as close as possible to doing that.
Here is what we should pay attention to:
Thorough research

Resource analysis

Data update
As you can see, the key is to stay informed, read the news, process all the data, and update the information as often as possible. That being said, we have done the hard part of compiling all the data which we currently have and picked out the top 5 trends in 2019.
William Hill
Saying that this might be a big year for a company which spends more than £150 million a year on digital marketing might sound ridiculous, but it is true. There are a couple of reasons why they are constantly increasing the budget for online marketing campaigns.
The first one is that their competitors are growing and spreading their influence rapidly thanks to merger and acquisition strategies. M&A simply wasn't an area of focus for William Hill in 2018, but there is no doubt that they will get into it more aggressively this year.
The revenue went up by 3% from 2017's report; judging by the 2018 half-year report, that's mostly due to the FIFA World Cup. Throughout the next 6 months, we are yet to find out how constant they were, but chances are that they couldn't keep the momentum. Once again, that is a simple assumption based on historical data which doesn't have to be, and it isn't, always true.
Featured Casino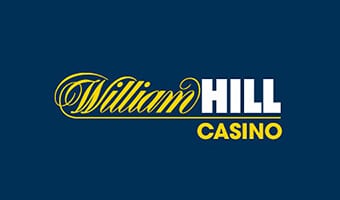 The best games, exciting promotions and a brand backed by decade's worth of experience. WilliamHill Casino is one of the longest-running casino brands in the United Kingdom and other parts of the world. Initially known for betting, WilliamHill has diversified into casino gaming, now offering a diverse set of games from slots to live dealer games. Read our review through, find out the things you like with this well-reputed casino and grab a fresh Welcome Bonus of up to £300 today. Have fun!
Playtech
The online gambling industry and Playtech are almost synonymous. They are mutually exclusive and one cannot be imagined without the other. It all started 25 years ago — Playtech is one of the first companies which started to operate online. Looking at the bigger picture, if any company is certain to stay relevant in the future, that would be Playtech, without a doubt.
On the other hand, they have had their ups and downs, as a lot has been going on over the past year or two.
The biggest challenge Playtech faced was the sports betting integration. Not everyone was happy about the change, but most people welcomed it. Fans of their casino games were the most scared ones because they thought that they would be neglected. That, of course, didn't happen.
The company managed to acquire SNAI — an Italian operator — which was an outstanding move. They do have some issues regarding breaking into the Asian market, but once that's resolved, nothing will stop them from getting into the US market as well once it becomes fully available.
Top 5 Playtech Casinos

Operators in Sweden's Regulated Market
Once an area/country/continent gets regulated, hundreds of companies start rushing towards it after months of waiting for that moment. That's the exact reason why all eyes are on Sweden's currently unregulated market. Giants such as Betsson, Mr Green, LeoVegas, and Kindred are highly interested in getting huge chunks of the market.
Related reads about the Swedish market:
On the other hand, companies which have already been accumulating revenue while the market was still unregulated might be even more interesting. Those are Global Gaming, Hero Gaming, Genesis Global, Videoslots, SuprNation, Aspire (after not such a great start of the year), and Casumo.
All these firms will rush into the market with all of their resources, but we are yet to see how many of them will stay and thrive. As we already mentioned a couple of times, advanced M&A is of crucial importance.
Featured Casino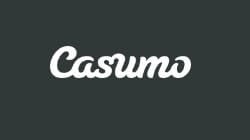 At Casumo Casino, casino player experience and satisfaction take center stage. Bonuses and Free spins are central to the offerings of Casumo Casino, and one of the biggest promotions offered is its Welcome Bonus package. New players who will create an account with Casumo can be rewarded with up to 30 Free spins on Book Of Dead and an extra €300. Good luck from all of us! T&C apply - please follow the link below.
Gamesys
Companies with millions of users and thousands of employees from all over the world need no introduction. Gamesys keeps winning and it seems like it will never stop. Talking about the figures the entire company accumulates throughout the year is ridiculous, so let's look at the two best-performing subsidiaries — Virgin Games and Jackpotjoy.
Virgin Games managed to grow by 32.2% in the UK in only one year, ending the report in March 2018. Jackpotjoy didn't do that well — 12%, but when you look at the total revenue, you'll understand why.
Jackpotjoy reached £211.3m, while Virgin Games got to £166.2m in March. We still don't know how well they did over the past couple of months, but what we do know is that Gamesys isn't going to stop making money anytime soon. They announced the LiveScore business purchase, mentioning an £89.5m price. You can only imagine how well their sports betting business will do once they obtain LiveScore and start advertising their subsidiaries.
The US Market
Last year was quite turbulent for the US market, but we are expecting the most important news in 2019. The PASPA repeal and the official opening of the US sports betting market made the headlines throughout the country.
If the legislation is there, you're probably wondering why companies aren't already getting in. Here is why — laws in the US function differently, as there are 50 independent states. Each state needs to approve and pass a specific law even though the federal authority already adopted the legislation.
Certain companies are already taking the Canadian market by storm, and we can only imagine how fast they will spread across the US. Up to 17 states might make sports betting legal in 2019, while as many as 37 will consider a bill at some point during the year.
Find our best Canadian online casinos here!
That is not only a huge opportunity for businesses to acquire millions of brand new customers and make hundreds of millions of US dollars but also a chance for players from the US to experience new software.
Overall, it is a good thing, as millions of people can benefit from it — even those who are neither players nor business owners. You can bet those companies will need to employ people and open up new offices throughout the United States.
Related reads about the US market: