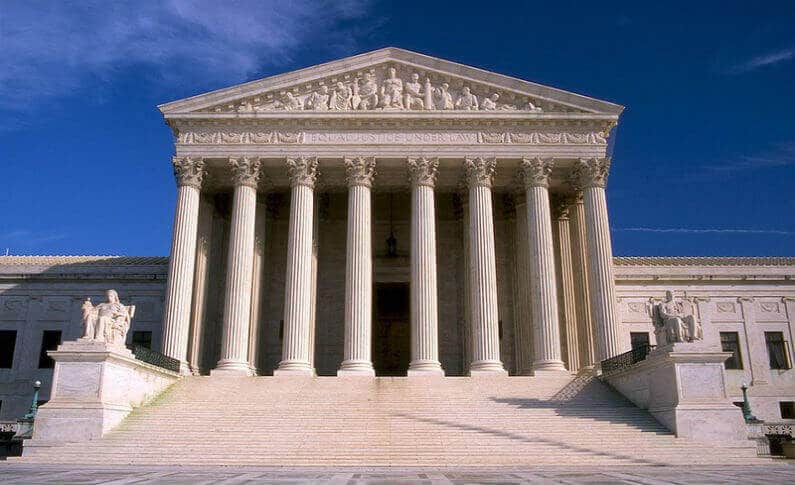 Posted in Industry
May 25, 2018
Sports Betting Wins Big with the New Jersey Supreme Court Decision
Gambling and online gambling especially has a slow going in the US as it's banned in the majority of states and even those more open-minded aren't in a hurry to change their laws. Well, the Supreme Court of New Jersey has just made a huge change for the entire gambling industry. Like any gambling-related decision it has immediately sparked controversy, but the point remains. PASPA (Professional and Amateur Sports Protection Act of 1992) has been repelled fully and from now on sports betting in New Jersey can really take off. This major change is an inspiration to other states that have been long trying to push forward some sports betting laws of their own. What we are witnessing now is a step forward in the evolution of gambling in the US. The question is where will this path lead?
Goodbye PASPA! Welcome New US Sports Betting Laws!
The significance of this Supreme Court ruling lies in the fact that it opens the road for sports betting all over the country. This change has completely overturned the current perception of the industry. And all of it came from one simple sentence, the Supreme Court of the US ruled that federal sports betting ban to be unconstitutional. The vote was 6 to 3.
PASPA has been the bane of the US sports betting industry's existence for decades. This piece of legislation came by as a reaction to the growth of the US gambling industry, which at the time seemed to be determined to get out of the borders of Nevada and Atlantic City. PASPA has put paid to that ambition for sports betting ventures. Yet now that it's been rightfully deemed unconstitutional we will definitely see the revival of this gambling branch.
Some states, like Delaware and Oregon, found ways to circumvent PASPA's restrictions somewhat. But none of them granted any true freedom of sports betting. Of course, neither gamblers nor the leagues were happy with this situation, so trying court cases and endless appeals started piling up.
This legislative push-and-pull has been going for years, when finally, we have the proverbial 'light at the end of the tunnel'. The first sign of that light was when the Supreme Court took the legendary case of Murphy vs. NCAA, which appealed to the Tenth Amendment. After deliberating for quite a while, the Supreme Court declared its shocking ruling to repeal PASPA.
The 'shocking' part comes from the fact that despite every person, who followed the case, knowing that PASPA is indeed unconstitutional, no one truly believed that the case would end with a positive outcome for the pro-gambling party. Yet, here we are.
Multiple states had some form of sports betting legislation pending for years in the 'supposedly vain' hope that this day will come. Now they have a chance to be the first to openly embrace an opportunity for legal sports betting.
Delaware seems to be first on the uptake as it has had a sports betting law since 2009. With the PASPA repeal the law will take full force and Delaware's Attorney General and Governor have already announced that the state lottery and casino workers will soon receive the training necessary to make legal sports betting a reality.
What About Those Against the Supreme Court's Ruling?
The anti-gambling camp is going as strong as ever, even in the light of PASPA repeal. A lot of criticism for this change in favor of sports betting comes from various treatment organizations and charities that focus on dealing with the gambling addiction.
Sadly, despite robust Responsible Gaming policies, the problem of addiction remains prevalent among gamblers. The problem of addiction to anything is prevalent in the US today as the country is currently struggling through the opioid epidemic.
The main argument of these anti-gambling campaigners is that legalization of sports betting will see an increase in the number of persons who will require gambling addiction treatment. And one cannot deny that this is a likely development. However, the legalization is definitely not some fatal catalyst that will 'corrupt' the nation. Gambling addiction exists now as it has existed since the day the humanity invented gambling. The difference is that with no opportunity to do this openly, many people gamble illegally, which increases their risks.
Legal sports betting is sure to be subject to multiple Responsible Gaming requirements and should be safer for the players. Not having to hide or look for some obscure ways of placing wagers should also help people become more open about their gambling habits and hopefully more open to getting help when they truly need it.
Marlene Warner, the President of the National Council on Problem Gambling said that the organizations that benefit from the new legislation should use part of their increased profits to contribute to the fight against problem gambling. It is yet unclear what will come out of this, but that suggestion seems sound and going through with it will definitely take away some of the negative stigma associated with gambling operators.
One of HitCasinoBonus many partners offering a wide range of Sports Betting, as well as Online Casino, is Mr Green Casino.
Featured Casino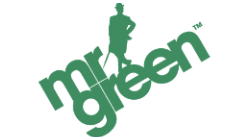 There really aren't many online casinos that exceed Mr Green Casino. With a fantastic selection of games, easy depositing options and a nice selection of bonuses, this casino should appeal to all players. If you're a bonus hunter, you've come to the right place, as there are loads of great bonuses and promotions to take advantage of at Mr Green Casino. They start with the Welcome Bonus, which is a 100% first deposit bonus, worth up to £100. What's more, players will also be rewarded with 100 Free spins at selected slots when they deposit £20 or more for the first time. Claim it all and start playing today!