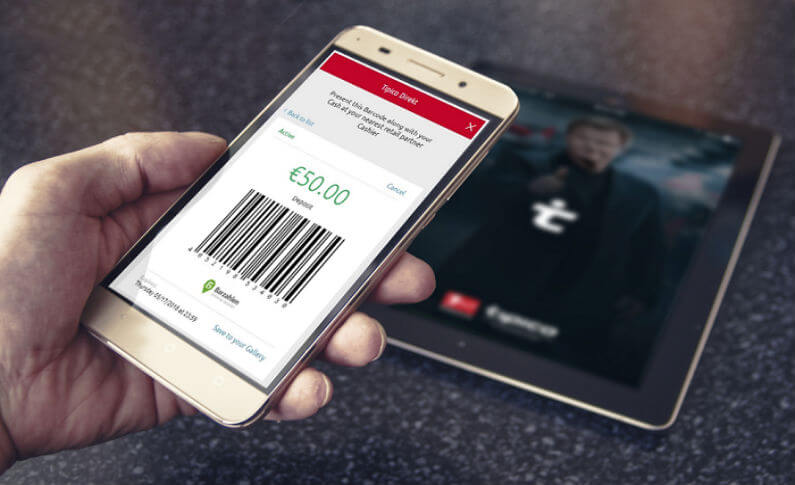 Tipico Direkt – What is It Really?
Finding the most convenient way to deposit or withdraw money for online gambling purposes used to give everyone a real headache a long time ago. Luckily for the entire community, payment services just kept appearing, increasing the number of available options, but also allowing players to pay fewer taxes (sometimes non-existent nowadays) and enjoy short waiting times. Who would have thought that we will get this far and that Tipico will implement something completely new and unique to the German (for now) market?
Tipico Direkt allows gamblers registered to the Tipico website to make deposits and request payouts at retail stores and supermarkets. They partnered with Barzahlen, which is the largest mobile payment service in Germany. Players will be able to either deposit or withdraw their money in over 8,000 locations all over Germany.
It is not the first time we see something like this, but it is the first time it appears in Europe. The technology will most likely spread across the entire continent, and eventually across the entire world, as soon as it proves to be successful and in case tons of people start using it. For now, only those who are living or at least visiting Germany can enjoy Tipico Direkt.
How Does It Work?
As end users, we don't really need to know how the particular technology works in detail in order to use it. That's why we only need to get familiar with the process of using it, instead of diving into complex algorithms and programming that lays behind all of it (think about credit and debit cards – we're all using at least one, but we're not all familiar with the elements and processes allowing us to use it.
Besides being in Germany at the moment of processing the payment, you'll need to be a Barzahlen user. The second thing you need to do, if you haven't already, is to create an account at the Tipico website. Install the app and launch it, which will open up the integrated map showing the nearest places you can visit in order to make your first deposit (you can withdraw the money there as well later unless stated otherwise within the app).
Simply input the amount you want to deposit, which will give you a barcode that can be scanned by the cashier at the partnered store you visit. You can connect Barzahlen to your bank account, which speeds up the entire process and makes it even more convenient. The main advantages are:
No fees

Instant transactions

Data protection
You don't need to worry about the functionality as the process is money laundering compliant, which is extremely important nowadays. Tipico is taking a huge step towards completely regulating the gambling market in Europe, as it's still having tons of issues. The governments are updating existing and creating new laws, preventing money laundering and terrorism financing instances.
To learn more about all of the different casino payment methods, their requirements on deposits and withdraws, how to best make use of them, and their pros and cons; please read our complete guides about the most popular options below.