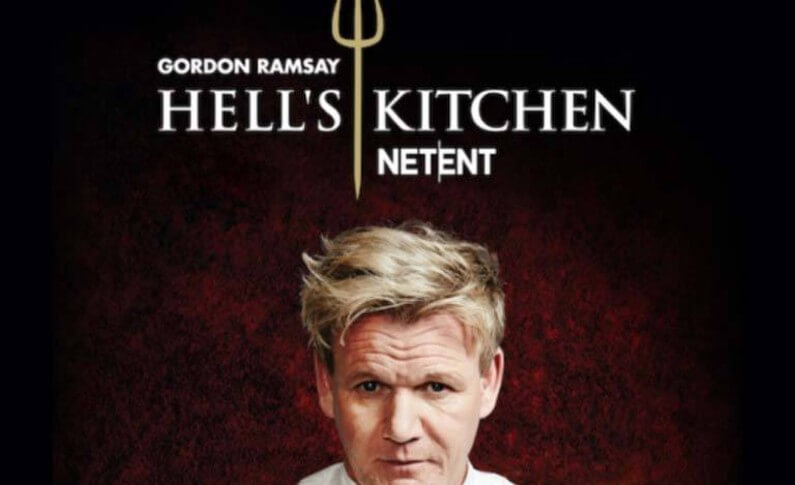 Something's Cooking at NetEnt with the Announcement of Hell's Kitchen Slot
Something special, exciting, and extraordinary is about to come out of NetEnt's design and production floor. In a move that will surely spice up the online slots business, NetEnt has announced its collaboration with Global Merchandising Services to develop a slot game based on Hell's Kitchen that features Gordon Ramsay. 
As one of the most popular and influential chefs in the world, Ramsay has managed to add flavour into the restaurant and culinary industry. And this energy and colourful personality will be in full display in this new slot game called 'Gordon Ramsay, Hell's Kitchen Slot Game'.
Hell's Kitchen and 24 Hours to Hell as the Game's Inspiration
Gordon Ramsay first appeared on television in 1998 through the mini-series Boiling Point. After his stint in this UK show, Mr. Ramsay has slowly built his reputation and image in the industry as one that's serious, colourful, and oftentimes a fiery personality. In all the shows that featured the celebrity chef, he was characterized for his colourful language, sharp wit, and short temper. Now, all these elements will be covered and used as inspiration for the new game. His famous catchphrases and words and the imagery in these shows will also be incorporated in the game to deliver an exciting and colourful slot-spinning experience.
NetEnt Welcomes the New Game
In a statement by Bryan Upton, NetEnt Director of Games, he acknowledges the role of Mr. Ramsay as one of the rock stars in the restaurant business. Ramsay is known for his colourful language and personality and these are the characteristics that make him special. He added that the team "can't wait to see what our players think" (about the game).
What to Expect from this New Game
In a corporate statement released last February 4, NetEnt shared that this new game will be on top of the list of licensed online slots of the company. The game is expected to be released later this year. However, no other in-game technical details were shared to the public. 
Since it's another colourful creation from NetEnt, players can expect the basic features like free spins and jackpots that are designed to attract players. What's sure is that this new branded content from NetEnt will integrate the chef's famous words and catchphrases and food imagery that will not just excite your taste buds but your passion for instant wins and jackpots.
Stay tuned folks!
Top 5 NetEnt Casinos