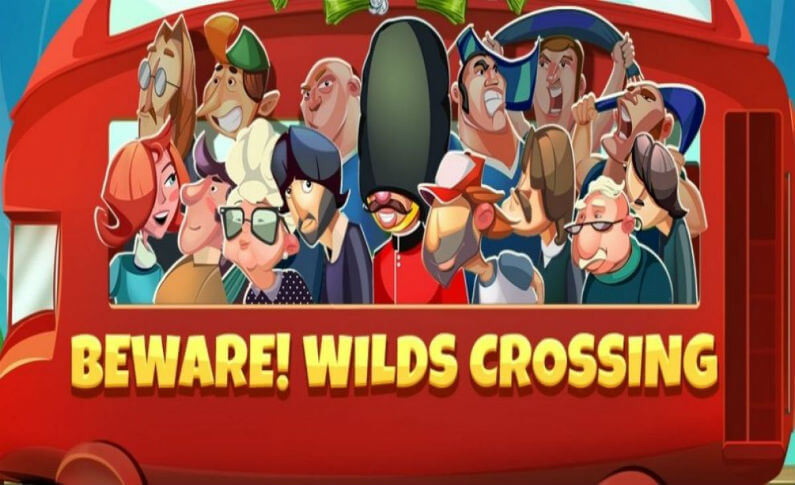 Posted in New Games
June 10, 2019
Red Tiger Latest News and Games
There are hundreds of online casinos available worldwide nowadays, but only a few manage to climb to the top of the industry and stay relevant for a prolonged period. Red Tiger was founded in 2014, but they managed to get their slice of the cake quite fast, having lead the industry with several other companies for five years straight. Your ultimate guide to Red Tiger Gaming is found here.
The key to success is to constantly update the content and make sure the most loyal fans have enough new resources to stay entertained. The best way to do that is by regularly releasing new games. Red Tiger continues to publish outstanding content, and there's nothing stopping them. Let's take a look at some of their most recent releases.
Vicky Ventura
Red Tiger released Vicky Ventura slot machine on April 25 this year. Just by looking at the specifications of the game in the teaser, everyone knew it was going to be extremely successful. That's because the trailer showed everything players hope for nowadays — modern graphics, 3D animations, interesting payline systems, bonus features, Free spins, and much more!
Once the game came out, it managed to meet everyone's expectations and deliver the expected product. Vicky Ventura comes with 243 paylines, 5 reels, and 3 rows. Besides classic Free spins, there is one special feature which is activated with special Totem Crystal symbols. Players can win up to 10,000x of the total bet in just one spin!
Devil's Number
This game came out two weeks before Vicky Ventura. Devil's Number comes with five reels and four rows, which might make you think there are 1,024 ways to win. However, Red Tiger decided to go with good old classic paylines. In fact, they went with 30 fixed betways.
You might have guessed already by the title of the game that the entire slot is inspired by demons, devils, and hell. Unsurprisingly, the devil's number 666 reveals 'the Secret of the Beast' and activates one of the bonus features. The background image, animations, and sound effects definitely deserve to be mentioned too. Perfect shades, amazing lightning, and an ideal combination of red and black portray the hell's library in the best way possible.
Read our previous breakdown of Devil's Number
Mystery Reels Megaways
If you're looking for a simple but functional background without complex and hard-to-render animations, Mystery Reels Meagaways is the way to go. This game is truly something new and refreshing for the entire online gambling community. First of all, it comes with seven rows and six reels. Because of the Megaways feature and the way the rest of the game is played, matching symbols appearing on top of each other will merge the two fields, expanding the symbol itself.
You can win up to 10,000 coins, but make sure to go through the paytable first and play the game for free for at least a couple of rolls. Megaways is a bit different compared to standard paylines, so it might take you some time to get used to it.
Read our previous breakdown of Mystery Reels Megaways
Spin Town
Last but not least, we have Spin Town. We listed the games from the most recent ones, starting with Vicky Ventura which was released only a couple of weeks ago, which means that Spin Town has been on the market the longest out of these four games. Its RTP is 96.55%, while the minimum and maximum bets are €0.20, and €200, respectively. Want to learn more about RTP? Read our complete guide on Return to Player.
You can tell how Red Tiger goes for variety with each release, as Spin Town offers an outstanding betting limit, while it might lack a couple of things compared to the rest. The 5×4 layout allowed them to implement 40 fixed paylines. Check out all the features and symbols on the paytable.
EGR Ranks
As the first quartal of 2019 is behind us, EGR's iGaming Tracker came out with detailed lists and analysis about the most popular games in Q1. All Red Tiger fans were delighted to see multiple games from their favourite provider on the top 100 list.
When it comes to the top 15, Red Tiger has three entries, with Pirates' Plenty placed the highest, being fifth overall. That's quite an accomplishment, especially for a company that's competing with veterans who were actually the ones to start the entire industry over two decades ago.
Top Wins in March 2019
Red Tiger took three places on the top 11 list published by Casumo. They managed to take spot number one with Reel Heist. The lucky winner placed a £0.10 bet and multiplied it by 27,914, winning £2,791.42. Laser Fruit took spot number five with a £20,631.20 (£0.20 x 10,315), while Dragon's Fire placed seventh with €19,556.00 (€2.00 x 9,778).
Featured Casino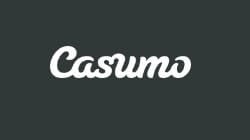 At Casumo Casino, casino player experience and satisfaction take center stage. Bonuses and Free spins are central to the offerings of Casumo Casino, and one of the biggest promotions offered is its Welcome Bonus package. New players who will create an account with Casumo can be rewarded with up to 30 Free spins on Book Of Dead and an extra €300. Good luck from all of us! T&C apply - please follow the link below.
What's Coming Next?
Red Tiger doesn't have any official announcements when it comes to game releases, but they have scheduled multiple events in the next two to three months. The first one is EGR Power 50 Summit in Marbella, Spain on May 7 and 8. The information about all events can be found on the official website, while the final one we know about at this moment is iGB Live! which will start on July 16 in Amsterdam. Find your top Red Tiger Casino below!
Top 10 Red Tiger Gaming Casinos