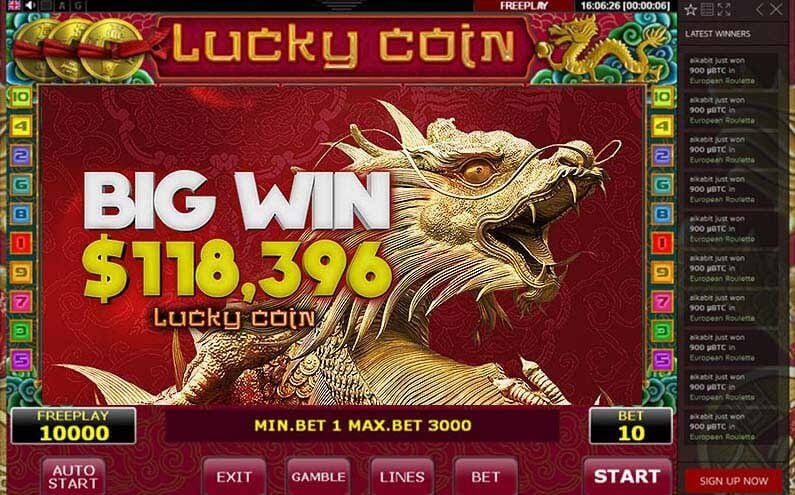 Player reaps $118,396 on Lucky Coin in the second biggest win ever!
Player lands the second largest single spin win in BitStarz history!
Amatic games are very unique in many ways, and at BitStarz, they're known for paying out massive amounts to the players. But with that being said, it's important to know that they appeal to a certain type of player. The reason for this is that they are as volatile as a bull in a china shop. In other words, it will either pay out big, or won't give you a cent, which we guess also could turn you into that raging bull.
If we take a quick glance at the 5 largest wins ever in the casino, 3 of them were on titles from this particular provider, which once more is a testament to the big payday characteristics of the games from Amatic. The design might be a little outdated, but the winnings are cutting edge.
This is the second largest win in BitStarz history, but it is far from the only big win on this particular game. Just a few months ago, the 4th largest win ever at BitStarz occurred, on the exact same machine. That time, over $85,000 was won in a single spin, which proves how big the payouts can be on this particular machine.
Speaking of today's lucky winner, landing $118,396 on Lucky Coin, that was actually not the only slot where he won big. He also got a $64,607 win on Wolf Gold, which was the 8th biggest win in a single spin in the casino. In other words, he won two record wins in the same day!
Bitstarz.io offers games of several different providers in a hybrid multi-currency environment and is one of the leading bitcoin casinos on the market, always on the front line of releasing new and exciting games.
BitStarz Casino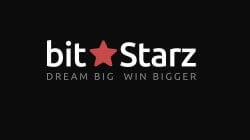 BitStarz Casino is known to be the first Bitcoin casino among the category that offers you the privilege to play with either EUR or Bitcoins. A €500 + 200 Free spins Welcome Bonus offer doesn't make things worse either. Try this kickass casino out today!
The Marketing Manager of BitStarz, Srdjan Kapor commented;
It's one thing to see a top win at BitStarz, but to get two wins in top 10 in a single day is an extremely rare occurrence.
He continued "The question is if this lucky guy will manage to land more in top 10, and I'm keen to put my money on that being the case. Once again, congratulations!"