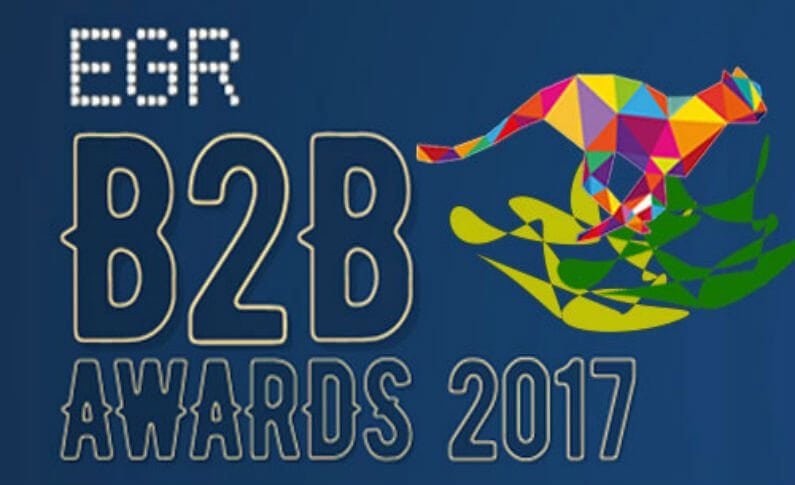 New Successes from NetEnt – 3 EGR B2B Awards and an In to the Serbian Market
NetEnt confirms its status as one of the leading online gambling developers once again by scoring no less than three EGR B2B awards. The company continues its growth and enters new markets with Serbia being the latest addition to their map. In the meantime, NetEnt games keep making people happy every day, and some of them truly change lives. The latest of these changes happened to a player from Norway, who won €3.3 million jackpot in Mega Fortune.
The team of NetEnt consists of 900 people from all over the world. They work in collaboration to develop some of the best online gambling solutions in the industry. The company regularly wins awards in recognition of the excellent quality of their products. They release new titles almost every month, providing loads of entertainment to fans.
Top 5 NetEnt Casinos

EGR B2B Awards 2017 – Celebrating the Best in the Online Gaming Industry
For years now, EGR B2B Awards ceremony has recognized the most outstanding achievements in the world of online gaming. Even being nominated for one of them is an honor received by few. This year, NetEnt received 10 nominations, an indication of the company's truly stellar year.
The EGR B2B Awards 2017 took place in London. During the ceremony, the leaders of the gaming industry waited with baited breath to find out who gets this great honor. The team of NetEnt won in three nominations:
RNG casino supplier of the year

Innovation in RNG and casino software

Mobile supplier of the year
This success is most impressive and definitely well deserved. Over the last year (the award considers accomplishments for the last 12 months) NetEnt introduced innovations, which changed the online gambling industry forever.
It was this developer, who first launched a VR online slot. Although this trend has barely started, it's obvious that virtual reality is the technology of the future. Therefore, NetEnt should forever be recognized as the pioneer that 'got the ball rolling'.
As to their other accomplishments, the company made impressive progress in entering new markets. The most recent of their deals opened the door to Serbia. This country is rapidly becoming a popular vacation destination for EU residents.
NetEnt Deals with Mozzart to Enter the Regulated Market of Serbia
Entering a regulated online gambling market is never easy, but the rewards for a business can be huge. NetEnt takes this challenge head on and continues to grow, introducing new nations to their games. The NetEnt Malta Ltd. MD and Chief of European Market Operations, Enrico Bradamante, highlights that continuous growth throughout regulated markets is a part of the company's strategy and they are pleased with their current progress.
The developer can be proud indeed as today, NetEnt has the largest number of licenses and certifications in the world. This means that people can enjoy their games almost all over the planet. At the rate the company is going now, they might soon establish their presence in every country, which doesn't ban online gambling.
As many governments are currently lifting these bans, we might be able to see NetEnt games played literally everywhere.
NetEnt starts out their business in Serbia from a very strong position. They entered the market by signing a deal with Mozzart, which is the leading licensed gambling provider in the country. This means that the company's products already have an established customer base. Serbian players have been waiting to get access to NetEnt's award-winning titles, and they are sure to embrace them. Mega Fortune, contestant to the title of the most awarding progressive jackpot, is set to become a hit.
Mega Fortune Jackpot of €3.3 Million Goes to Norway
A €20 deposit, that's how much money the latest Mega Fortune multimillionaire spent on a game that changed his life. It took him about 2 hours of enjoying the slots before he scored the hit of a lifetime.
The player, who chose to remain anonymous, said he's been playing for years and has previously scored a grand win of €45,000. This one, however, definitely outshines his previous success. It's highly unlikely that this dedicated fan of NetEnt's most awarding title will stop playing after such a tremendous turn of luck.
The progressive jackpot of Mega Fortune grows extremely fast as millions of players contribute to it by spinning reels daily. This is why the happy resident of Norway managed to win €3.3 million while over €4 million was claimed less than two months before.
At the moment, another NetEnt progressive jackpot offers the most amazing opportunities for winning. The jackpot of Hall Of Gods has reached the incredible €7 million mark. When someone scored this pot, it will become one of the largest wins in history.
This jackpot was last claimed in October 2016. At that time, it also went over €7 million, which is highly unusual for this game. Hall Of Gods is indeed a challenge as one can only get the big win if they get into a bonus game. However, the pot is scored about every 162 days on average. Now it has been waiting for the new winner for over 220 days.
You can try your luck with this jackpot at BitStarz Casino, Cashmio Casino, or QueenVegas Casino, or read our previous post about the biggest progressive jackpots during 2016 and 2017!