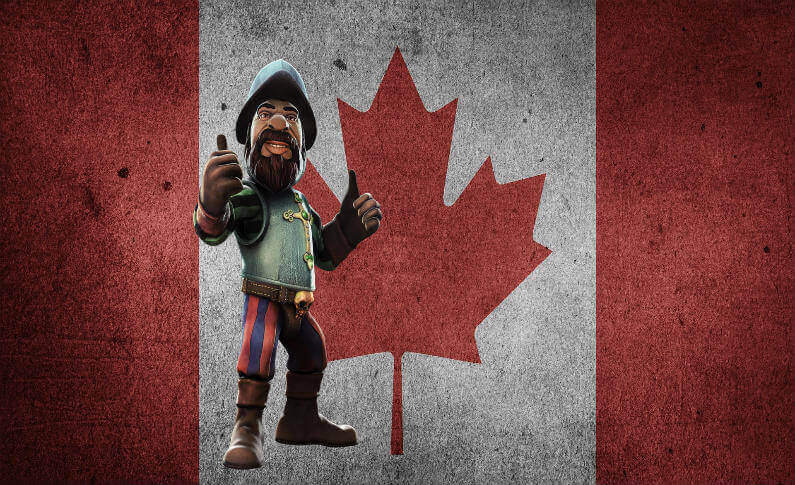 Posted in Industry
October 30, 2018
NetEnt Operating in Canada and Lithuania
It's not a surprise that we see a company such as NetEnt managing to get into new markets nowadays. For those unaware of NetEnt's size and power, here are some facts:
More than 1,000 employees

More than 200 games developed and published

Over 200 online casinos are supported by their platform

Their system processed over 41.2 billion transactions last year
Besides that, they have an amazing software developed and managed to obtain all the licences out there. Besides partnering with leaders in the online gambling industry, their games managed to win dozens of awards over the 20 years of existence.
One of the reasons why people gamble is the jackpot prize that keeps increasing progressively until someone wins millions of dollars all at once. This is also the reason why NetEnt is one of the most popular software providers in the world. Eight-figure payouts were mostly paid out on a machine developed by either Microgaming or NetEnt. Have you heard about the Mega Fortune slot machine? It is a huge surprise, if you haven't, since it rewarded a lucky gambler with well over 17 million Euros in 2013. The most amazing thing is that the person who won played the winning spin at only 25 cents.
NetEnt in Lithuania
Even though all eyes are on the US market waiting for the moment countries start accepting software development companies and online casinos from all over the world, NetEnt knows how valuable each country is. Eastern Europe brings millions of daily users to the online gambling industry, and managing to provide their service to as many countries as they possibly can is most likely the ultimate goal.
They partnered with TOP Sport, which is the largest online gambling operator in Lithuania, and was, in fact, the first one to appear back in 2002. As all technical integrations went through smoothly, judging by thorough tests, a couple of games from the NetEnt's rich portfolio will be picked and provided to Lithuanian gamblers.
We can't even say that it is a small step in the right direction, because they partnered with the largest company in the country, and all they have to do is spread their products with ease, thanks to the initial breakthrough.
Only a week prior to this partnership, NetEnt submitted an application to get the online gambling/gaming licence in Pennsylvania. Residents of that state are known for their love towards gambling, especially because of the Pennsylvania lottery that exists for more than 40 years already, bringing billions of dollars to those who bought tickets over there.
NetEnt in Canada
As if dominating the European market wasn't enough, NetEnt decided to take a huge step and go overseas, this time to Canada. While they are waiting for the response from the Pennsylvanian government, they managed to enter the Canadian's regulated market thanks to the agreement they made with IGT. Check out our curated list of the Best Online Casinos in Canada!
They have agreed to supply several NetEnt games to the British Colombian Lottery Corporation. BCLC is part of the World Lottery Association, which made NetEnt's CEO Therese Hillman extremely happy.
We still don't know all the games BCLC players will be able to play, but megahits such as Gonzo's Quest, Starburst and BerryBurst will be included for sure.
Although some other companies, and in fact, NetEnt's main competitors such as Microgaming, entered the Canadian market a long time ago, this gives them an opportunity to use a completely different approach and possibly win over millions of Canadian online gamblers. Everyone is aware that the main goal in the near future is to get into the regulated US market, and the fact that the online gambling is now regulated and legalised on the federal level helps by large. It is only a matter of time until countries start opening up to these opportunities one by one, but it is up to individual governments to make decisions, even though the demand is obvious.
Top 5 NetEnt Casinos