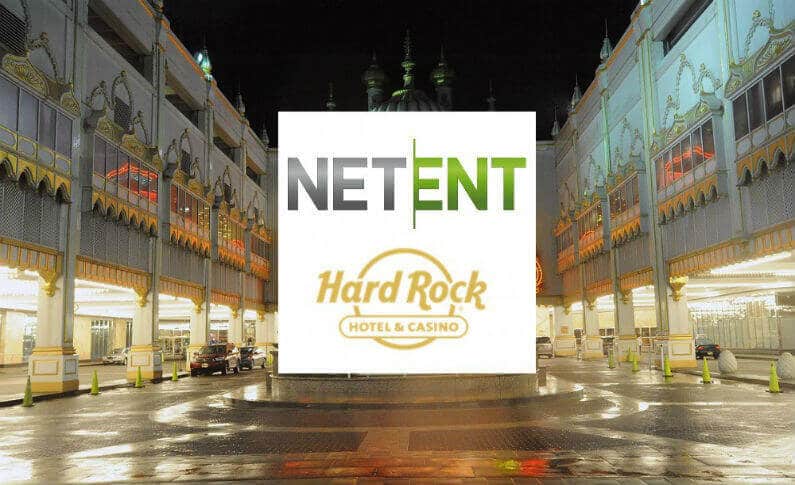 Posted in Industry
July 4, 2018
NetEnt to Take America by a Storm with the Help of New Hard Rock Deal
NetEnt, one of the biggest online gambling software developers has partnered up with the giant of an equal standing in the hospitality industry. The deal between Hard Rock and NetEnt, which came through recently will no doubt have a huge impact on both businesses. For the developer this is another opportunity to show off innovative technology and bring online and offline gambling so much closer. For Hard Rock, this partnership offers a chance to add more entertainment to the company's hospitality businesses. Fantastic slots from NetEnt will no doubt enhance the experience of every person staying in Hard Rock Hotel & Casino Atlantic City.
As Hard Rock's business network spans over 75 countries and NetEnt itself is an accredited gambling software provider in many of them, the future of this partnership is bright. At the moment, the deal is restricted to New Jersey, the most 'open' part of America when it comes to online gambling.
What Is the Deal Between NetEnt and Hard Rock Really About?
The New Jersey regulated online gambling market has just opened but NetEnt already's got a foothold there. However, the deal with Hard Rock opens a host of new possibilities to the developer. This situation is different from NetEnt's other contracts with established casinos in that Hard Rock online casino has yet to launch. Despite the fact that this huge hospitality business has 11 land-based casinos to its name, it has never attempted to launch one online before.
This situation is set to change and NetEnt is the software provider that will ensure this venture succeeds. In fact, it's quite hard to imagine that anything with the name NetEnt or Hard Rock behind it might fail. When the two are together, there can be no doubt that the upcoming online casino is going to be an instant hit.
Hard Rock partnered with GIG (Gaming Innovation Group) in February 2018 and announced the plan to launch an online casino. Only a couple of months later we learn that NetEnt will be providing its top-quality innovative products for that casino. The new branch of business is sure to boost the revenues of Hard Rock International (HRI). The new avenue into the limited US gambling market will bring NetEnt's profits even further up. The company's report for the first quarter of 2018 has already shown revenue growth to 430 million SEK. One can only imagine how much that number will increase when Hard Rock online casino is up and running.
The Hard Rock brand is one of the best-known names in the hospitality industry worldwide. Recently, it has been going further into the gambling business and doing so with great success. The Trump Taj Mahal hotel and casino reopening, driven by HRI is one of the most anticipated events of the year in its niche. The prospect of seeing the same quality of service and experience offered by land-based Hard Rock casinos on the Internet indicates a bright future for all New Jersey players.
As to the future of this particular partnership, NetEnt's products will surely help the upcoming casino keep thousands of players greatly entertained. The developer releases over a dozen titles a year and each is unique and amazing in some way. The upcoming Jumanji online slot is set to be a sensation among its kind. Future Hard Rock casino players will be able to enjoy it and a multitude of other award-winning titles.
In the meantime, NetEnt itself has gained a great boom through this partnership. Hard Rock is a brand everyone wants to be associated with, and now the Swedish developer will have an opportunity to integrate their technology into other Hard Rock venues.
Top 5 NetEnt Casinos

Is NetEnt Planning to Take Over Americas?
It definitely looks like NetEnt is determined to get firmly rooted in the fledgling American online gambling industry. Do bear in mind that the company targets continents, not only the US. So far NetEnt has licenses in Canada, Mexico, and New Jersey.
Rumor has it that Pennsylvania might be the next state where players might be able to enjoy legal online gambling with top-quality NetEnt slots. Alas, no official press releases are forthcoming on this subject. However, as the state has only recently opened up to the idea of legal online gambling, it's only natural that we'll have to wait to see which casinos will launch there and who will power them.
NetEnt is relentless in its pursuit of innovative methods of merging online and offline casinos as well as making their online projects more immersive. The Live Beyond Live project launched recently with Mr Green Casino is a proof that this developer is the one setting the bar for technology in this industry.
NetEnt's partnership with Hard Rock, another innovative brand with a signature style, is promising on many levels. We can hardly wait to see what will come out of it and where the developer will launch its software next.
Featured Casino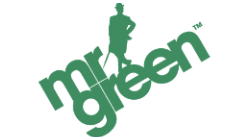 There really aren't many online casinos that exceed Mr Green Casino. With a fantastic selection of games, easy depositing options and a nice selection of bonuses, this casino should appeal to all players. If you're a bonus hunter, you've come to the right place, as there are loads of great bonuses and promotions to take advantage of at Mr Green Casino. They start with the Welcome Bonus, which is a 100% first deposit bonus, worth up to £100. What's more, players will also be rewarded with 100 Free spins at selected slots when they deposit £20 or more for the first time. Claim it all and start playing today!