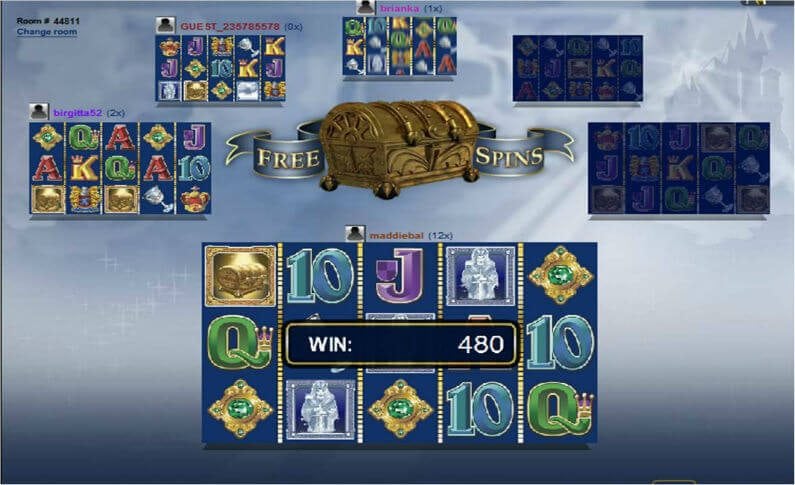 Multi Player Slots or the Best Way to Have Fun Gambling with Friends
Online slots are fantastic games that can keep you entertained for hours on end as well as give you a chance to win a hefty sum. Multi player slots take this experience to a new level, offering to take you on a truly unforgettable adventure. These games combine two best parts of a casino, the thrill of a gamble and chance to socialize. If you think that option is only available in brick-and-mortar casinos, you are sure to enjoy this type of gaming greatly.
What Are Multi Player Slots and Why do They Exist?
Multi player slots are a type of online gambling software, just like regular single player online slots are. In fact, they are essentially the same and feature very similar gameplay mechanics. Whether it's a single or a multi player slot, your goal is still to get a winning combination. However, in the multi player type of slot, you get to enjoy the spirit of competition with other people. As online casinos are international communities onto themselves, you can meet plenty of interesting individuals, which is sure to boost your enjoyment of gambling.
Multi player slots, like all online multi player games, are as much about friendship as they are about the game itself. Playing them does not only add a new layer of depth to your immersive online casino experience. Participation in these games makes you a part of a community and ups the stakes in the gamble.
There are plenty of fantastic multi player slots to choose from. The most popular options are Terminator 2, Avalon, Wheel of Wealth, No Worries, Sure Win, etc. Many software developers tinker with their single player titles to add a multi-player feature. However, some games are designed with this unique gameplay in mind.
How Do Multi Player Online Slots Work?
The mechanics behind the gameplay of multi player slots is much the same as any online slot. You make your bet, you press the button, and you wait for the symbols to align themselves. The social element of the game kicks in by forming player groups and allowing for conversations via chat.
Players can form their own small teams or all allowed participants will become one solid team and enjoy playing at the same time and sharing collective bonuses.
The exact terms depend on the slot itself, and these games vary quite a bit. When choosing which is best for you, consider these specific game features:
Number of players accepted per game.




Multi player slots run in real time to allow for interaction, this means one might have to wait until a group for a session is settled. As online casinos are brimming with life 24/7, you don't have to worry about waiting times. However, due to the specifics of this software, only a limited group of people are allowed to play simultaneously. Usually, the maximum number of players is six per session. However, these terms may vary, so research the game in advance.

Group or single win oriented games.




Not all multi player slots are focused on fostering competition. Quite a few offer players a chance to form small groups that will try for winning collective rewards that are equally split between all members. This mechanics increases your chances of winning and allows you to enjoy the spirit of teamwork.




However, some multi player slots pitch players against one another creating a mini tournament where the winner takes all. These are fun because you get to play against real people, instead of only electronic odds governed by a random numbers generator.

Method of player interaction.


Usually, multi player slots have a chat feature where players can enjoy communicating during their game. Note that the design and functionality of chats vary greatly depending on the operator. So does the group of people 'hanging out' in those chats. You might need to try quite a few online casinos to find the one where you enjoy multi player games the most.
In this day and age, multi player slots are often connected to social media. This integration allows people enjoy playing with their friends or make new friends by joining the game/operator's social media community.
Multi Player Slots: Benefits, Concerns, and Everything in Between
Multi player slots are great because they enhance the experience of online gambling. Interacting with other players in real time makes an online casino as 'lifelike' as it can ever get. There's also the benefit of unique rewards restricted to these games only.
Another amazing thing to enjoy about them is multi player slots tournaments. Those can be planned and organized at specific times or the 'sit and go' spontaneous variety. There are many different tournaments to participate in, and each is fun in its own way. The majority of them is free to join and you can track your progress through the tournament via a leaderboard published on the operator's website.
Of course, where there are online chats and unhindered communication, there might occur some personal conflicts between players. However, moderators resolve any issues swiftly.
Featured Casino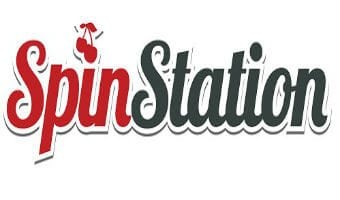 Perfectly blending slots and table games in a fun gaming environment, SpinStation Casino provides players with more reasons to play online. New players will be treated to great bonuses and perks, starting with the massive 'Welcome Package', which will reward new members with €3,000 in bonuses with 100 Bonus spins, given on top of the bonuses for the first three deposits. Can you afford not to try it out?