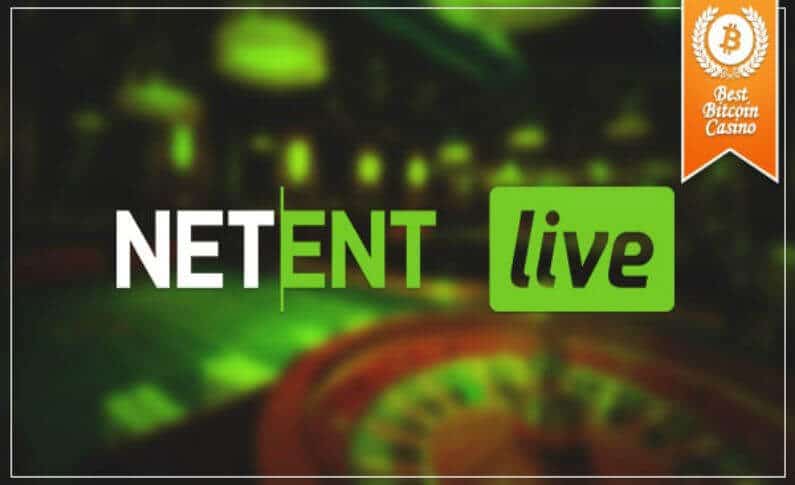 Posted in Industry
July 24, 2017
Mobile + Live Solutions from NetEnt: More Than Mobile Casino Technology
Last autumn, NetEnt has taken mobile casino technology to the new level by launching NetEnt Live Mobile. The popularity of this bespoke solution is a proof that Virtual Reality is not the only innovative gambling tech trend to define 2017. Live casino offers the perfect combination of the online and real-world casino. Therefore, it attracts double the number of players. NetEnt, one of the most creative developers in the industry, offers a way to introduce a third element into this mix. Their solution allows providing the unique, immersive user experience of a Live casino to the people playing on mobile devices. This literally allows you to have a real gambling house in your pocket.
Mobile Casino Technology of the 21st Century – 2 Types of Mobile Gambling Solutions
Mobile casinos are nothing new today, which isn't surprising as over 50% of the planet's population uses mobile phones. Gambling portals have been trying to outdo each other by offering more interesting, convenient, and efficient games to their clients.
For a long time, there were only two main types of mobile casinos:
Responsive mobile-optimized casinos.




These are the programs that determine the type of the device you use to load the casino's website and adjust accordingly. In simple terms, they offer the same type of gaming experience as instant play online casinos. However, they have the added perk of adjusting the program to the size of your screen.




The pro of this system in that you get to enjoy all your favorite desktop games. Its main con is that not all gaming apps can be re-sized equally well.

Mobile application casinos.


In the terms of online casinos, this option is 'downloadable'. You literally download an app offered by the gambling operator and enjoy playing anytime. Like all mobile applications, this casino has an option of saving your login information and staying active at all times. This allows you to play immediately, foregoing the authorization process. However, an app like this will take up quite a bit of space in the device's memory. There is also security to be considered. Should you lose your smartphone while logged in, you might lose much more money than the cost of the device.
Nowadays, many gambling operators offer both types to satisfy every kind of client. Some downloadable apps even have a limited offline functionality. This means that you can play even while the Internet is out of reach.
Unfortunately, for the longest time mobile casino technology was limited in its ability to create a truly immersive user experience. Slots and table games were rather easy to transfer to this new digital medium. However, Live casinos were too sophisticated for the previous generation of mobile devices.
It's great to know that technology keeps evolving and the smartphones and tablets of today put some desktop PCs and laptops to shame. NetEnt seized the opportunities offered by these devices and created a solution that finally 'united' all three types of gambling.
Top 5 NetEnt Casinos

NetEnt Live Mobile – What Makes it Different?
The biggest failing of the 'mainstream' mobile casino technology is the fact that it didn't develop a truly new kind of product. The overwhelming majority of those solutions are just desktop products adapted to mobiles.
Developing its revolutionary product, NetEnt chose an opposite road. They created this solution from scratch and with the unique needs of contemporary Live and mobile casinos in mind. The NetEnt Live Mobile is a 100% in-house product, built by the hands and creative brains of the company's finest developers. This means that its quality is top-notch, befitting the creator's reputation.
The solution's sole focus is providing the best user experience achievable today. To achieve this, they partnered up with DesignIt, top pros in the area of user experience. This resulted in the creation of a unique product, which allows a player to interact with a Live dealer no matter where they are. The operators working with NetEnt can enhance their clients' experience further by customizing the product with their own branding.
While working on this project, NetEnt also collaborated closely with players. Hundreds of the developer's loyal fans had a chance to provide some input on what they want to see in a solution like this. This definitely contributed to the design of NetEnt Live Mobile interface and functionality. Both of them are very easy to use for any player, even complete beginners.
In fact, this solution offers a perfect 'bridge' for the people, who are used to real-world casinos. If one struggles with adapting to mobile casino technology, NetEnt offers a chance to enjoy something familiar. However, despite looking like a brick-and-mortar gambling house, the solution is very technically advanced. Getting used to it might help some players to develop a passion for mobile online gambling.
NetEnt was one of the last companies to enter the Live casino solutions market, but it definitely made an impression on it. Today you can enjoy their cross-platform games in all the best online casinos, including Sir Jackpot Casino, PlayGrand Casino, and Luckland Casino.