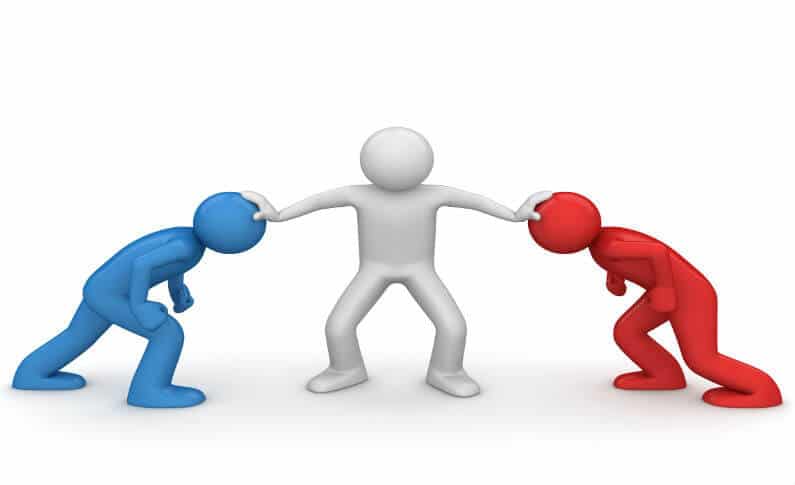 Posted in Industry
August 28, 2017
Microgaming Vs NetEnt: Who Really Rules the Online Gambling Industry?
Microgaming and NetEnt are possibly two of the most well-recognized names in the online gambling industry. They 'have a hand' in every major business venture there and offering their products has long become a mark of class among the operators. Offering their products invokes trust from players and helps online casinos attract wider audience. However, such outstanding success means that these businesses are direct rivals.
There are arguments about 'Microgaming vs. NetEnt' breaking out on forums, blogs, and even in private discussions. Industry experts look at this matter from the point of view of business success, players focus on reliability and entertainment value. The one thing no one seems able to decide on is which company really is the best.
Microgaming Vs NetEnt: Who is the King of Slots?
Both Microgaming and NetEnt date back to the very dawn of the online gambling industry. However, while NetEnt was established in 1996, Microgaming was literally the first business to launch an online casino in 1994.
Of course, the functionality of their first products was very limited, and it's really no wonder that both companies started with online slots. Today, they create online gambling solutions for a variety of platforms. However, slots remain one of the main products of the online gambling industry in general. Therefore, when the discussion of which is best, Microgaming vs. NetEnt, pops up, people usually start comparing their slots.
Both businesses offer over a hundred of them. Microgaming is the definite winner in sheer numbers as they have almost 600 titles. NetEnt, on the other hand, has only 200+. However, their quality is exceptional and the majority of their slots have unique features that make them stand out.
The most popular Microgaming titles include:
Thunderstruck

Immortal Romance

Jungle Jim

Playboy
The most popular NetEnt titles are:
Each of the companies has outstanding, industry-defining slots that have millions of fans. It's impossible to determine who is the best here as the games are excellent and have great features. It's true that there are more Microgaming slots, but this also means that they have more games of the same type. NetEnt, on the other hand, is more creative with original slots designs and their graphics are stunning.
Both companies collaborate with some popular film studios, so they have unique slots that fall in with popular franchises. The latest product like this from Microgaming is their Jurassic World series. For NetEnt it's Aliens and The Invisible Man.
An important factor for comparing the quality of slots is their reliability. In this, there is no competition of Microgaming vs. NetEnt as both companies produce 100% fair games. Their products are certified by eCOGRA and are tested by a variety of independent agencies.
You can also be sure that you'll get your fair winnings paid out and that any issues you have will be resolved by the customer service. As two industry leaders, both Microgaming and NetEnt can't afford to be caught in any scandal that can damage their reputations.
Microgaming Vs NetEnt: Who Reigns Supreme Among Progressive Jackpots?
When you think 'progressive jackpots' in an online casino, your choice boils down to Mega Moolah (Microgaming) against Mega Fortune (NetEnt). These are the most-paying jackpots in the history of online gambling industry. They both help the record payout at some point and the current leader in this is Mega Moolah.
Both developers have other incredible progressive jackpot slots to offer. For example, NetEnt's Hall of Gods has just paid out over 7 million EUR. Microgaming has paid out over 570 million EUR in jackpots throughout its history and over 10 million this year alone.
However, while the rivals are well-matched in their progressive jackpot products, Microgaming is a clear winner in this contest now.
Microgaming Vs NetEnt: Who is the Guru of Mobile Devices?
Microgaming has over 350 titles that run on HTML5, which means these are online gambling solutions fit for mobile devices. They are also the creator of the first online slot for a smartwatch.
NetEnt, on the other hand, has recently launched a unique Mobile Live Casino platform that has already taken the industry by a storm. They were the first to transfer Live Casino games to mobile devices in a format that made them easy and enjoyable to play. This developer also has most of their titles adapted to mobile.
Overall, it's hard to say who is the winner here as both businesses clearly understand the value of mobile casinos. They have different unique developments, but all of them are equally important for the industry as a whole.
And the Winner is…
So, who wins in the Microgaming vs. NetEnt contest?
The only right answer to that is that there is no winner. Hopefully, there won't be one ever because competition is the drive of progress. It's true that Microgaming beat NetEnt in the sheer size and reach. For this, NetEnt make up with creativity.
Their latest developments and innovative approaches to not only game design but business organization have seen the company grow. It's too early to tell yet, but with their current progress, they might be matching Microgaming in size soon.
So, the final truth is that there is no winner and if you want to enjoy the best online slots can offer, you should try products of both developers.