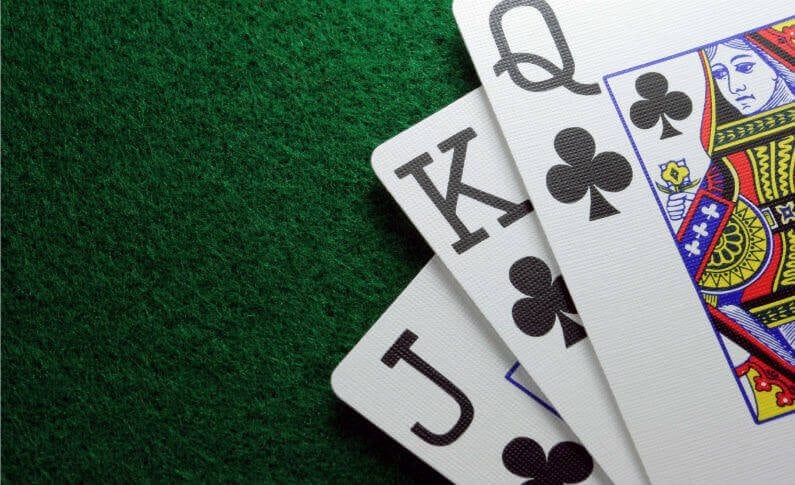 Posted in Game Reviews
March 14, 2018
The Best Card Games in Online Casinos – Our Top Picks
The choice of the best games to play at online casinos is often a personal affair. If you ask different types of players on what types of casino games they prefer to play online, there's a big chance that you will receive varying answers. Popular answers will be slot games, poker, scratch cards, baccarat and roulette, and these are basically representative of the kinds of casino games that can be enjoyed online. While the choice of what games to play is deeply personal, it's still possible to come up with the best casino games around using a set of criteria. Just take the case of the best card games in online casinos – different people have their own preferences, but when certain standards are used, we can get a shortlist of the best ones that dominate the list. So what could be the best card games in online casinos today, and why should these card games should matter to you? If the criteria are based on the winning opportunities and loads of excitement, then we can list down the best card games that should be considered online – blackjack, poker and baccarat.
Blackjack
When it comes to classic card games that matter online, the game of blackjack still reigns supreme. This card game is undeniably one of the best bets online, whether you are playing in a regular casino or participating in a live dealer game. (Extended reading about Live Blackjack is to be found here). Part of its appeal is the simplicity of gameplay that almost anyone can learn it immediately. Even if you are new to the game of blackjack, you will instantly learn the ropes regarding the values of the cards, and how a win can be earned. But as soon as you learn and understand this card game and its strategies, you will soon realize that it's a complex game as well that requires commitment and a lot of skills.
Perhaps, the biggest reason why this is one of the best card games around is that it offers one of the best odds of winning. According to some enthusiasts and card game experts, blackjack features a house edge of roughly 1 percent in many casinos. And the great thing about the game is that you get to play against the dealer, and not against highly experienced or even shady characters. The game is fun and easy to play, and you only need to watch out for that number that beats that hands of the dealer without exceeding 21. Here's a tip – if you are a beginner, make sure you check out first the free demo games that are available online.
Related reads, tutorials and winning strategies for the games mentioned above:
Poker
The game of poker is the best choice among skilled players who want to range their skills and talents against other players on the table. Compared to other casino games that rely too much on random outcomes and the Random Number Generator, the game of poker incorporates strategy and skills. Here, a number of skills are required, even the art of 'bluffing'. To fully appreciate the game, it's highly recommended that players should know the popular hand values and rankings, and know this by heart. Popular hand-ranking categories for poker includes five-of-a-kind, straight flush, full house and flush. Compared to blackjack, the game of poker requires time, commitment and a lot of practice. For example, it's highly recommended that new players should practice with friends first and when finally comfortable, then it's time to hit the tables online. The required skills set may be high, but these did not deter many from enjoying the game of poker online. Read more about Live Casino Hold'em and Live Caribbean Stud Poker – you will learn a lot!
Online poker terms can be quite confusing for newbies, stay calm – we got you covered! Just head over to HitCasinoBonus Navigator – Your glossary to master online terms & abbreviations. You will find all you need to know about this great game.
Baccarat
If James Bond and his classy enemies love the game, then surely the modern-day players of online casinos will like this as well. This is considered as one of the best card games online thanks to its easy gameplay and its glamorous nature and history. The rules of this game is simple – you bet on the 'banker', your own 'Hand' or a 'Tie'. Keep in mind that the banker wins more than he loses, so the casino operator may impose a commission on the winning bets on the Banker's side. Even with this kind of arrangement, the house edge is still manageable, only at 1 percent. This classic card game is also popular among card enthusiasts, thanks its many variants available. If you check out some of the leading online casinos today, then you will discover a different version of the game offering loads of prizes. Find out more about this classy card game by reading our post about Live Baccarat!
Card games are the biggest draws online, and with new and emerging technologies like Virtual Reality (VR) and live casinos, their popularity will definitely soar. Get into a reliable and exciting trend online; explore the games of baccarat, poker and blackjack and re-discover why these are the best online card games.