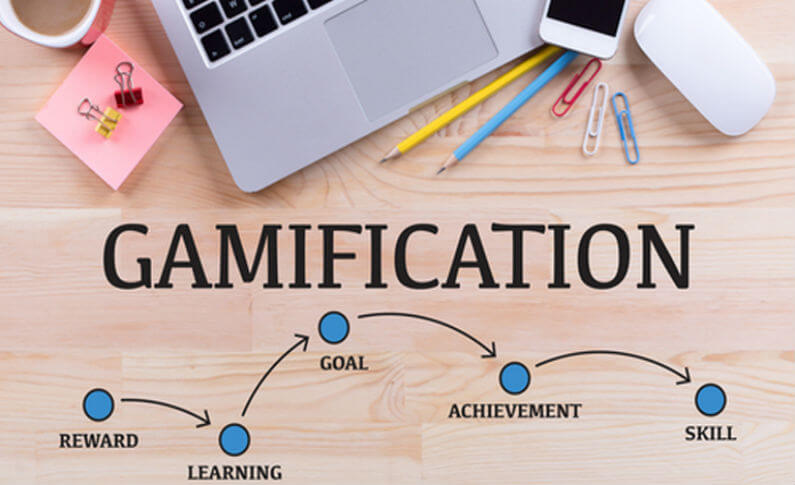 Are Gamified Online Casinos Part of the Future?
Gamification makes hard things easier and is an extremely popular term among students, learning platforms, and the overall education system. The question is, how does it come in handy with online casinos where people come to have fun, find entertainment, and possibly make some money? This is a cool topic we actually wrote about for over two years ago.
It might be hard to think of one reason off the top of your head, but stay with us and see how online casinos managed to successfully implement multiple gamification elements in their platforms and get positive reviews from the community.
Although the 'You can never have too much fun' saying can be wrong, depending on the perspective you're looking from, it does apply to online casinos. As a player, you should always stick to the budget you set before starting your gambling session. This part of online gambling does not require any gamification since you can quickly and precisely calculate the amount of money you spent by using simple numbers.
Best Gamification Features
Now that we resolved the question of the budget, let's talk about the elements that actually could use some sort of gamification.
Progress Bar
If you know anything about real money gambling, you're probably familiar with loyalty bonuses. One can obtain them after spending a certain amount of cash, or after weeks, months, or years of active gambling at a specific casino.
Although you can always check the date and time when your bonus will be ready to be claimed from your account, sometimes days or even weeks can pass before you realise you can claim it. Now, instead of playing with bonus cash given to you because of your loyalty, you're a few weeks behind for the next round of the bonus money.
This is the reason why progress bars are a great idea. Whenever your progress bar fills to the top, you level up and get some of the perks for the next level, such as Free spins or cash prizes. This way, you'll have fun following the progress bar and trying to reach the new level, and the moment you level up, some kind of animation will play and notify you about the available prizes.
Experience Points
This feature is almost identical to the progress bar. The only difference is that experience points require certain milestones to be reached before getting the rewards. The level-up system is not always implemented and although it looks like a simplified version of the progress bar, some people would rather play at casinos with experience points.
Leaderboards
This one is a classic that will always work for any online entertainment business, no matter whether it is gambling or merely gaming related. Gamers and gamblers are most likely competitive people, and getting to the top place on the leaderboard will not only bring you satisfaction but also generous prizes and bonuses.
There are different leaderboards across the web, starting with daily leaderboards and all the way to the hall of fame ones, where players have been collecting leaderboard points for years just to make it to the top 10, or top 100. However, the ranking system sometimes appears during the special events, such as the Halloween, wherein top 10 players who get the largest number of blackjacks that night split the prize at one online casino.
In-game Currency & Shops
In-game currencies come in different designs and names, but all of them have the same purpose and are similar to experience points. In some cases, players might need to purchase the casino currency with real cash, which is then used to play games for real money. Although this instance is rare, some online casinos prefer this way of doing business in order to avoid conversion issues.
In-game 'coins' can be used to buy Free spins, skins, new avatars, or anything that's labelled as 'premium' at the online casino of your choice. These coins may even bring you some great bonuses.
Avatars
Not everyone is comfortable with using their real portrait as an avatar since some of us want to avoid identity reveal, which is why online casinos allow avatar creation. The best implementation we stumbled upon is the one where players create their avatar during the registration process.
Although the feature is most popular among poker players who sit at the table and play against each other, combining leaderboards with this feature is the winning combination. This way everyone could see which avatar you choose, and it's even better when in-game coins can be used to purchase some of its premium features.
Map Completion
Some advanced casinos may offer you a complete virtual tour through their unique world full of slot machines, table games, and roulette wheels. While travelling through it, you might get tasks which require you to play a certain amount of spins at a specific roulette or play a couple of hands at a brand new table game. This is a great way for casinos to promote new games, while players can get various rewards for completing the tasks.
Player vs Player
If you are an experienced player, then you know that there are two main concepts of every game – PvP and PvE. PvE stands for player vs environment, while PvP stands for player vs player. Spinning a slot machine might be considered PvE, while playing 1 on 1 poker is an example of PvP.
Online casinos are trying to come up with implementations that would allow at least two players to go through previously mentioned virtual tours, or to simultaneously play a certain game. Although this is something that is currently hard to find, we will witness it becoming more and more available in not too distant future.
Casumo Casino is one of the leading brands who are working with gamification in different ways. Just head over and check their 'Casino Adventures'!
Featured Casino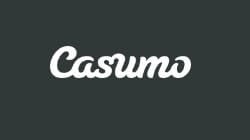 At Casumo Casino, casino player experience and satisfaction take center stage. Bonuses and Free spins are central to the offerings of Casumo Casino, and one of the biggest promotions offered is its Welcome Bonus package. New players who will create an account with Casumo can be rewarded with up to 30 Free spins on Book Of Dead and an extra €300. Good luck from all of us! T&C apply - please follow the link below.