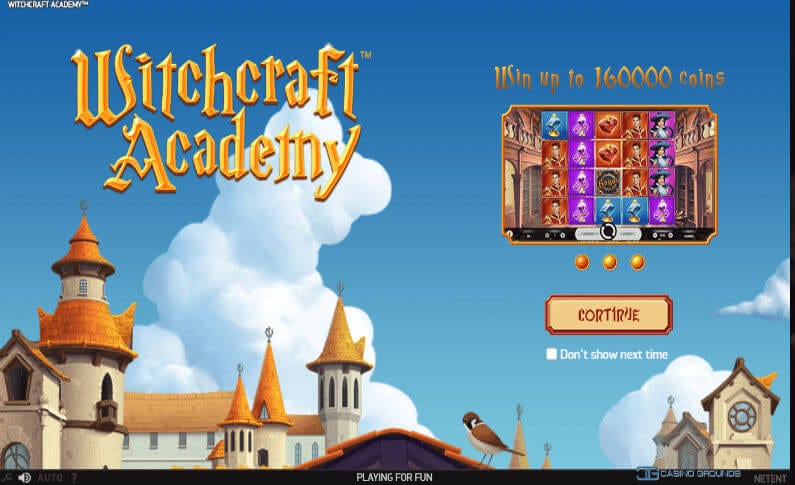 5 Hot New Games from NetEnt: Jungles, Bollywood, Archangels, and More
NetEnt never stops adding joy to online casino players' lives by introducing new amazing games. Following the beautiful Nordic-themed slot Asgardian Stones, NetEnt has introduced over five new games, each both beautiful and fun. This developer maintains the same high standards of graphics, gameplay, and soundtrack in all its projects. It also adds a tiny bit of innovation in every game, which results in multiple awards. Some of these new additions to NetEnt's collection have a great chance to win some of those awards for themselves.
5 Most Recent NetEnt Online Slots to Enjoy This Summer
Jumanji Video Slot
The Jumanji franchise has been revived in 2017 with the help of a movie, which stunned even the creators with its success. NetEnt, being always quick on the uptake, immediately got rights to creating a game based on this incredible adventure story. The result of this is Jumanji Video Slot, a title so high-quality that it's bound to climb to the top of popularity lists fast.
The Jumanji Video Slot from NetEnt features 5 reels (diamond shape) and 720 paylines. Winning in it is a breeze and the journey to victory will be a fascinating adventure through the jungle. The slot's design is vibrant and completely 'in tune' with the iconic game. Special features and bonuses of the slot increase your winning chances further and make gameplay much more interesting than that of a regular slot.
Bollywood Story
Bollywood Story is a slot you won't see every day. The gameplay is rather simple, as you should expect from a classic 5-reel slot with 9 paylines. It's the style that makes the game stand out. Not only does this game feature an unusual and rare Bollywood design. It also tells a captivating story of romance and an evil stepmother trying to get in the middle of it. That sounds like a typical Cinderella tale. But the rich Indian design fills the well-known story with new colors and depth.
This NetEnt slot has an interesting system of Floating Wilds, which appear at every spin. When they land over symbols, they turn them into Wilds and open up new opportunities for winning. When playing, pay a lot of attention to Scatters (Blue Jewel in the game). These can open up to 30 Free spins for you. The RTP of this slot is 96.1%.
Witchcraft Academy
Witchcraft Academy is a NetEnt slot for those who love fantasy, especially Harry Potter. While the game isn't directly related to the franchise, it definitely was inspired by it. The bonus system in the game is truly magical. The slot has Elements Bonus feature, which is essentially a dungeon you need to go through before reaching Free spins. The good thing about it is that you can earn quite a bit while inside that very dungeon.
Armour Guard Symbols are a peculiar detail of Witchcraft Academy as they destroy all symbols around them during the game. But the symbol you really want to see more often is Coin with Symbols. This marks your win of free coins.
The maximum win in this NetEnt online slot is 160,000 coins, which equals €160,000. However, the maximum won from a single bet is €8,000.
Still having trouble to understand the meaning of paylines, reels, scatters, wilds, symbols and other weird terms? Stay calm – we got you covered! Just head over to HitCasinoBonus Navigator – Your glossary to master online terms & abbreviations.
Lost Relics
The design of Lost Relics slot was inspired by archeologists, that's why the game is a huge treasure hunt in its core. This theme definitely works well for an online slot, so we are sure to see the game rising in popularity quite fast.
The slot is rather simple with 5 reels and 5 paylines and an RTP of 96.3%. What you really need to pay attention to in this game is its multiple bonus opportunities. You definitely should look for hidden chests. They can provide you with Free Spins, Coin Wins, and Sticky Wilds.
Archangels: Salvation™
Archangels: Salvation™ is not a regular NetEnt casino game. This online slot has 6 reels and 100 paylines. It's also generous with Free spins. You can get up to 25 of them, but there are Hot Spots in the game that might increase your winnings and spins significantly.
Archangels: Salvation™ is a stunningly beautiful video slot. The quality of animation and graphics in the game is phenomenal. It tells the endless story of good and evil, which you'll see for yourself as half the screen is covered by a demon from Hell and an archangel, each trying to seduce you to join its side.
Read our previous and complete review of Archangels: Salvation™ here.
Like it usually is with NetEnt games, the visuals are supported by great music of the soundtrack and a fascinating gameplay. You can raise the bet in the game up to €200.  However, it's best to start with something a bit more low-risk.
With NetEnt releases coming out so often, we can expect more great things from this developer. The release schedule from the company promises a few fascinating games to come on the market before the end of the year. Mirror Mirror arrived in July, with Berry Burst and Swipe and Roll following in August.
Top 5 NetEnt Casinos