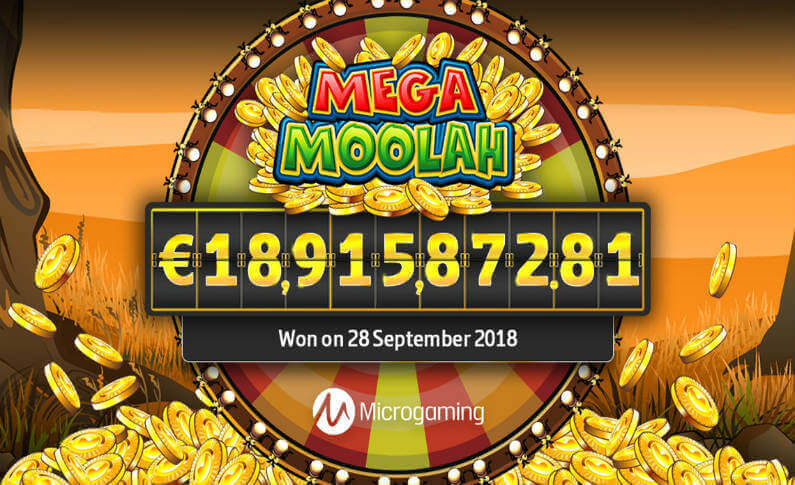 5 Biggest Progressive Jackpots Available Today
Progressive jackpot games are serious business online. And who wouldn't want to take part in these casino games? Slot games with progressive jackpots are considered as the 'crown jewels' of the online casinos, the ones that truly engage and reward players with life-changing wins. Although these are still your popular online slot games, the progressive slot games are considered better and bolder. Compared to other slot games, progressive jackpot games can offer multi-million dollar prizes. And the biggest prized scooped online is worth €17,879,645 through Mega Moolah of Microgaming. The prizes are huge, and the entertainment value is something that cannot be matched by ordinary classic slot games of the past.
Now, these prizes can be yours provided that you know which game to play at the right moment. Not all progressive slot games are created the same – some games are better and offer the best jackpots. Here's a quick look at the 5 biggest progressive jackpots available today.
Mega Moolah Mega
The Mega Moolah brand from Microgaming has consistently provided the gaming public with a memorable slot experience. In fact, this is the same slot game brand that owns the Guinness World Record for online slot payout. This year, the Mega Moolah brand continues to make waves with promising jackpots. As of the second week of December, it offers the biggest progressive jackpot online worth $11,371,604. Compared to other progressive slots out there, Mega Moolah Mega starts with $1 million as seed money and boasts more than 50 wins throughout its lifespan.
Mega Fortune Mega
NetEnt is not just home to some of the most exciting and innovative slot games; the company also boasts some of the leading progressive jackpot games. Mega Fortune is a legendary game from the Swedish software vendor and known for its luxurious theme. This is designed as a 5-reel, 3-row and a 25-bet line game that boasts Free spins, scatters, wild substitutions, and a triple Jackpot Bonus Game. But its biggest claim to success is its progressive jackpot. As of this writing, the jackpot that can be won in this game is €3,800,967.
Aladdin's Lamp €5
According to Arabian and Middle Eastern stories and legends, the genie can help individuals unlock life-changing wishes. This is exactly the premise of the slot game called Aladdin's Lamp from GTECH. Available in selected online casinos, this game offers a progressive jackpot that can be activated through 3 Aladdin symbols on the active payline. It is also important that the player has wagered the maximum amount (€15) to qualify for the progressive jackpot prize. Based on the recent update on the game, Aladdin's Lamp €5 by GTECH currently offers €3,702,688.
Jackpot King
Jackpot King refers to a linked progressive jackpot that covers a number of Blueprint Gaming slot games. This is a local progressive jackpot with a twist: the jackpot will not just cover online slots; it also includes other games like scratchcards. Some of the leading Blueprint Gaming titles that are connected to the Jackpot King are Top Cat, Deal or No Deal, and Super Spinner Bar X. In the latest update of the biggest progressive jackpot games today, the Jackpot King promises £3,202,245.
Shopping Spree
If you love to shop or do window shopping, then the Shopping Spree slot game is a worthy choice. Aside from its alluring premise, this slot game that runs on the RTG software is also one of the high-paying slots today. Designed with 9 paylines, this slot game offers a progressive jackpot that can be unlocked by 5 'Diamond Rings' on the active payline. As of December 2018, this game which is available on Bovada offers one of the biggest progressive jackpot prizes worth $3,388,772.
These are the biggest jackpot offers as of December 2018 and this list covers online slot games that cater to players from different parts of the world. Keep in mind though that certain progressive games may not be accessible in certain territories. It's best to check out the list of restricted countries before playing for real money.
Top 5 NetEnt Casinos