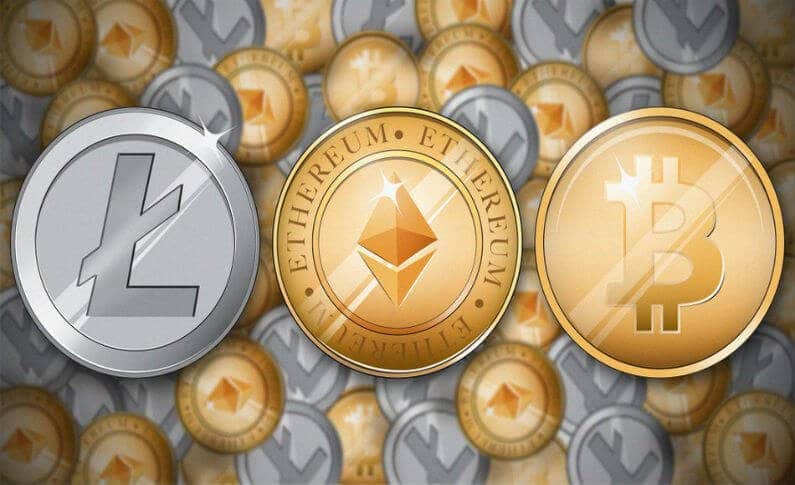 Posted in Industry
January 5, 2018
Will 2018 Be the Year of Cryptocurrencies in Casinos?
One might argue that 2017 was the year of cryptocurrency as a whole, and in online casinos, in particular. However, although the increase in its popularity cannot be denied, cryptocurrency has yet to become the main payment method in the online gambling industry. On the other hand, if its spectacular 'rise to power' continues at the current pace, it might very well become the number one next year.
Cryptocurrency in Online Gambling: the Drive Behind Popularity?
To understand the future of cryptocurrency in online gambling, you have to know why exactly it even matters. And that is because cryptocurrency is the perfect form of payment for this type of entertainment. In fact, it's the adoption of Bitcoin, Ethereum, and other digital currencies by online casino operators that give these coins a boost they currently ride on.
The reasons that make cryptocurrency perfect for online gambling are:
It's decentralized.




No single government or economy can influence cryptocurrency. Being decentralized makes this type of electronic money the most 'independent' finance on Earth. This is extremely beneficial for the industry, which thrives on being global and inclusive. With no geographical affiliation, any person anywhere can purchase cryptocurrencies and use them to pay in online casinos.




Because it's not governed by any political regulator, cryptocurrency is extremely flexible. This means that no one can prevent online gamblers from making transfers of the size they want.

Tax leniency.




As the majority of tax laws the world over was written long before cryptocurrency was a factor, this legislation doesn't cover it. This means that this type of 'income' is virtually untaxable. However, in some countries, you must pay a certain amount of taxes on any general income, so be sure to clear that up before you try winning some electronic cash in an online gamble.

Instant transactions.


One of the main drawbacks of online casinos is that payments take a while to process, so players can't really enjoy 'instant play'. E-wallets, which process transfers much faster, simplify this task. However, the blockchain technology behind cryptocurrency makes transfers nearly instantaneous. This is the same for both deposits and withdrawals, which adds another layer of attraction for players and operators alike.

Security.




Today, you can see an occasional mention of a cryptocurrency fraud scandal in various media. However, it's not because those incidents are unduly frequent, but mainly because even the smallest issue draws attention now, that the world's eyes are firmly focused on the development of cryptocurrency. Fraud is an inherent part of any financial operation. In fact, the security measures involved in cryptocurrency operation make resolving any problems much easier. The blockchains are mostly public and through them one can trace any transaction. So, even if the officials have a hard time finding thieves (which is the same for any kind of criminal), they can easily trace the 'money' when it's used by the perpetrator.
Which Cryptocurrencies Show the Most Promise?
When discussing the matter of cryptocurrencies in online gambling, one needs to understand that it's not only Bitcoin that matters. It's true that Bitcoin was the first successful attempt at creating digital cash and no other 'coins' come even close to repeating its success. Today, a single Bitcoin has topped nearly $20,000, an absolute record.
However, this staggering success resulted in mass-creation of cryptocurrencies. They adhere to the same basic principles of operation, so the benefits they offer are the same. But the difference in value of coins clearly states that Bitcoin is at the forefront and won't be budged. That's why many of the casinos, which accept this type of money, work with Bitcoin only.
Other options you can find in the more forward-thinking online casinos are:
Ethereum

Dash

ERC20 tokens

Litecoin
The number of casinos that accept various cryptocurrencies as well as the list of electronic money they accept grow constantly. It's safe to say that next year, this number will increase further with every major operator opening up to cryptocurrency transactions.
Top 5 Bitcoin Casinos

Despite the overwhelming growth of Bitcoin (and it's predicted to grow in value to $600,000 apiece), it's Ethereum that is considered most promising cryptocurrency. It's much cheaper per coin, but it has shown an unmatched level of stability. As using cryptocurrencies in online gambling doubles up the gambling spirit because you aren't 100% sure in the value of your winnings, the stability is essential. The speed of transactions also greatly helps as with them processed immediately, no one has to worry about losing money while it was in transfer.
So, What's the Future of Cryptocurrencies in Online Gambling?
Cryptocurrency might be hard to predict, as few foresaw the lightspeed jump it took this year. But now that it's gained popularity, there's no way digital cash will fall back into obscurity. The benefits it offers online casinos are too many, so it's safe to say that there will be more use of cryptocurrencies in online gambling in 2018.