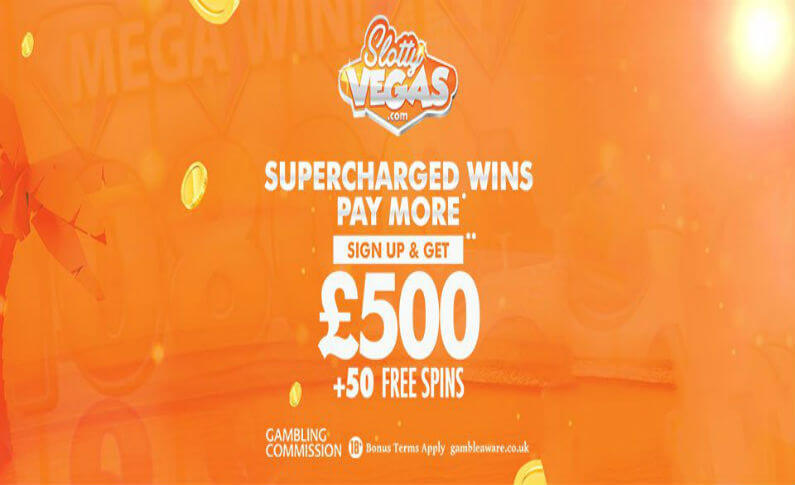 Why Supercharged™ Wins of Slotty Vegas Will Change the Way You Play Games
Bigger, Better and More Profitable
Bigger and better promotions are now standard offerings by top online casinos. With more online casino operators entering the market with competing offers and services, it's only natural for all stakeholders to push the creative envelope and deliver value-adding services.
Slotty Vegas Casino owned by Max Ent Limited from Malta is one of the more innovative casino operators that understand the need for bigger and better promotions to attract and engage players. For its recent promotions, the operator invests not just in quality selections of casino games that include a live casino, jackpot games, and video slots, it also puts the spotlight on cutting-edge promotions that bring more value to its players and members. The result is a collection of innovative promotions like Supercharged™ Wins, a Slotty Vegas exclusive which boost the players' winnings. Compared to other traditional promotions where players must make a deposit or win a contest, the Supercharged Wins from Slotty Vegas pampers the lucky players of the casino as it adds extra cash to the collected winnings of players.
Featured Casino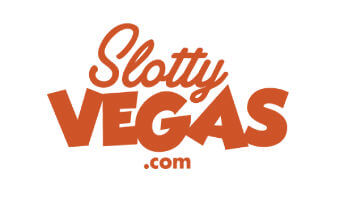 It's the best place for casino jackpots and more. With this offer, Slotty Vegas Casino is well-positioned to offer a memorable casino experience to those who value entertainment, jackpots and a memorable casino experience. New members of this casino will be treated with up to €350 bonus, with 135 Free spins. Read our review and start an adventure!
Play, Supercharge and Redeem
If you are looking for a winning promotion online, the Slotty Vegas' Supercharged™ Wins   is one of the best offers to check. Simply put, the promotion offers extra funds to your account on top of the winnings you earned after every spin. Think of it as a cherry on top – it's one way of boosting your casino experience through more winnings. There are two major reasons why this offer is one of the coolest online: increased payouts and a cashback guarantee.
Enjoy Increased Payouts
With the addition of Supercharged™ Wins, you can expect slots games to pay 20% more compared to games where this feature is not activated. Just imagine what will happen if all the slots you picked on Slotty Vegas are Supercharged™ and you scored wins in every spin!
Love the Cashback Guarantee
Did you know that you can also enjoy a cashback guarantee with this promotion in case of losses? As part of the promotion, players can enjoy up to 10% worth of cashback on losses, subject to the conditions set by the operator.
Learn more here – Your Complete Guide to Cashback Refund!
These offers by the casino are even made more exciting by at least two more guarantees – the Turbocharged™ New Releases and Turbocharged™ Promos. Aside from the standard slots games that are rated for this promotion, the casino also boasts the Turbocharged™ New Releases which covers new games that will be included in the program. All new games will pass through the 48-hour phase where these are Turbocharged™ to increase the potential for winnings. There's also the Turbocharged™ Promos where the rates of games are increased up to 20%, which means that you can end up with much bigger winnings!
Here's How You Can Enjoy this Promotion
Bigger, better and lucrative slots winnings can be yours as soon as you sign up for an account and enjoy the offerings of Slotty Vegas Casino. And just like other promotions, Supercharged™ Wins is subject to certain Terms & Conditions and it's best that you should be aware of these. Here's a quick look at the steps and rules to take if you want to enjoy this offer.
Sign up for an account and log-in to start playing the games.
Watch out for casino games that are labeled with Supercharged™ Wins. These are only the games that can offer a winning boost.
Play a specific game and when it wins, you earn not just the promised coin jackpots but also extra funds too as part of the super-charged wins.
And if you lose, you are eligible for a cashback offer the next day subject to site conditions.
With Supercharged™ Wins, you get more reasons to play the slot games that you love. If you manage to earn a win for every spin, you are qualified to enjoy additional wins which can grow your bankroll. And if you lose when playing these games, don't worry. Supercharged™ Wins also offer a cashback guarantee, making this promotion one of the coolest offers around!