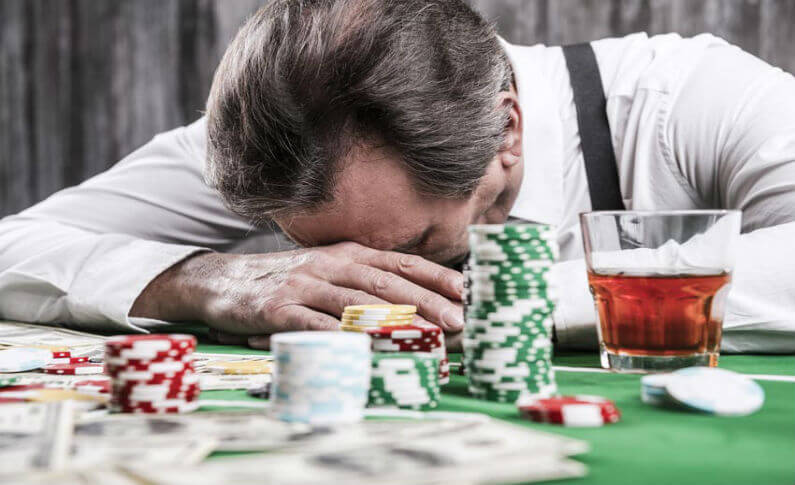 Posted in Industry
September 3, 2018
Top 5 Pro Athletes with Dirty Gambling Scandals Behind Them
Passionate, driven, and competitive, this is what pro athletes are. These are the qualities that lead many of them to gambling as the adrenaline rush from a bet can give one a great deal of excitement. Sadly, it's these very same qualities that are also responsible for many gambling problems of pro athletes. It seems that some of these people just don't know when to stop. On the field, this might be an essential ability for succeeding. However, in a casino, not stopping can result in huge losses, tragedy, and addiction.
Top 5 Pro Athletes and the Most Shocking Gambling Scandals of Our Time
Wayne Rooney
Wayne Rooney is pretty much the model most kids who play football in the UK aspire to. He scored a record number of goals for the England national team as well as the fabled Manchester United. Throughout his career, Rooney won nearly every award possible and helped his clubs to get every honour in football, both in the UK and Continental championships. The only title he has yet to score on the club level is European Super Cup.
That definitely sounds like something children dreaming of being pro footballers should aspire to. However, on a personal level, Rooney makes a no good role model for anyone. It turns out that this sports genius is not impervious to gambling addiction. Various media reported that Rooney managed to accumulate over £700,000 gambling debts in a gambling ring run in secret (does that sound illegal to you?).
He also managed to lose $100,000 within a span of two hours playing in a casino. That incident made papers right after Rooney managed to score two goals for the England national team. This helped his team to get into the World Cup. That's a memorable way to celebrate one's achievement, but those memories will hardly be pleasant.
Since his gambling problem became public knowledge, Rooney has sworn off gambling. But so have many before him, yet the stream of stories about athletes and betting debts never dries up.
There's also an incident of Rooney drink-driving, which cost him over £300,000 in fines. If that's his coping mechanism for the absence of gambling, we will definitely hear more scandalous news about him in the future.
Tim Donaghy
Tim Donaghy isn't a pro athlete but a referee for the NBA, which, arguably, makes his involvement in one of the biggest betting scandals in the league's history much worse. Donaghy officiated 772+20 games (regular season and playoff ) and we can only wonder if any of those were refereed fairly.
You see, Donaghy resigned in July 2007 and in August of the same year pleaded guilty after the investigation of his betting on the games he officiated was concluded. The official version states that Mr. Donaghy only did it during his last two seasons, but you never really know when exactly the pull of money got too much.
Today Donaghy co-runs a handicapping service and cautions people about how legal sports betting won't solve the gambling problems in sports. The guy must know something seeing how he made history with his illegal gambling.
Alex 'A-Rod' Rodrigues
If you know baseball, you know A-Rod, but you might not now that this honoured player turned a media star is also an avid poker lover. The reports on this are unclear as Rodrigues wasn't involved in any poker or even gambling scandals. His sports career went down with a 'performance enhancing drugs' scandal instead.
However, A-Rod eventually worked up to gambling scandals as he was involved in an illegal poker ring. He is also reported to have played high-stakes poker with celebrities in their Beverly Hills mansions. A round with Di Caprio, Ben Affleck, and Tobey Maguire is sure to be worth a rumored $40,000 buy in.
Michael Phelps
Michael Phelps is the most decorated Olympian swimmer in history, a philanthropist, and an overall great guy. At least if you discount those driving under the influence charges and pictures of Phelps with a bong, which he admitted to using at a party, which cost him the sponsorship of Kellogg Company.
He has a passion for gambling, particularly high-stakes poker. There were no outright scandals around this 'hobby' of his but his Twitter account does show an occasional pile of $100,000 chips. At least Phelps is professional about his gambling and even participated in the World Series of poker festival.
Tiger Woods
To sum it all up we'll finish with an athlete who managed to get on top of his gambling habits and even turned them into a power for good. Eldrick Tont, better known as Tiger Woods is one of the most decorated and successful golfers of all time. He also loves to gamble and regularly plays blackjack in MGM Grand, at tables with a $1 million limit and $25,000 per hand.
That seems like a recipe for disaster, but apparently Woods is very good as there have been no news about any big losses on his part. He also runs several charity projects and Tiger Woods Foundation that supports youths who want to play golf. In 2013 he organized a charity poker event with a buy in of $10,000.
If you are gambling, or playing at online casinos – make sure to read the Terms & Conditions before even starting. Responsible Gaming is key to have fun, and you should also make sure to gamble with money that you can afford to loose.
Best of luck to you all!