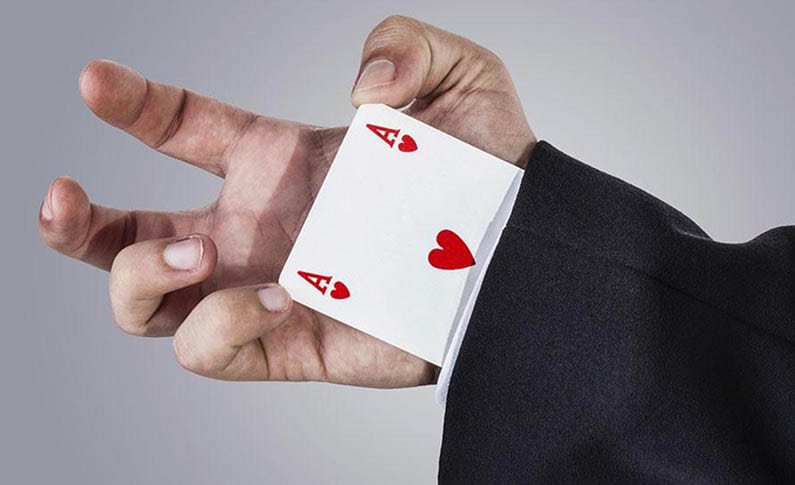 Posted in Industry
August 14, 2018
Ways To Check If New Online Casinos Are A Scam
A big Welcome Bonus? Sure! Huge casino winnings? I'll take it! But in the volatile world of online gambling, the modern player should always be on a lookout for those platforms that are built with one purpose in mind: stealing your money! Although you will find lots of trusted online casinos on the market, there is a chance you'll run across a fake one – and the whole point of this page is to teach you how to spot it a mile away.
First of all, you would do well to listen to the community: if there is something wrong with an operator, there would be a huge amount of online scandals. If player accounts are closed without warning, or payments are not honored for a superficial reason… You've got yourself a fake. When it comes to new online casinos, scams.info tells you everything you need to know, when looking to play at the best operator out there. Always look for information about the license number, these details should be available as soon as you open the main page, in the most transparent way possible. The license number can be easily checked with the proper authorities.
Next thing you need to do is check for contact details. If an online casino does not give you the means to get in touch with customer support, or does not tell you who the owner is… You know what I'm about to say – Stay Away! Trust badges or safety seals, you can call them any way you want to, but knowing that a technical auditor certifies that the games are safe and sound and that the return-to-player rates are accurate, that is a big plus! Seeing a logo from IGaming Labs or eCOGRA that lets you check the fact that the casino and the games are audited should be enough to give you all the peace of mind you might need.
When it comes to payment options, knowing that you can deposit using the best out there: Visa, Mastercard, Paypal, should always be a good sign. I will never pay via some pre-paid voucher I have never heard of. Would you? Big financial services are extremely selective in choosing who to work with and if your chosen casino is good enough for them, it's good enough for you too. One other thing that's an absolute red flag is ridiculous bonus claims and wagering requirements. If a new casino offers you a 2000 EURO/GBP bonus with a 60x wagering requirement, it's a scam. Usually, these welcome offers go hand in hand with your account being frozen and your winnings never paid out OR you might risk being charged a 40% fee on your first withdrawal… and then, the very moment when you want to get in touch with them, you discover you have no means of doing that. The Gambling Commission will let you know which operator is trustworthy.
The game portfolio – always check who the supplier is. Big names like NetEnt, Playtech, Microgaming – are the industry's standard. The same thing goes for the live games section as well, because you know if a casino offers a wide variety of games in multiple languages, they are doing it while thinking about the customer, putting the customer first.
Being such a competitive industry, the new providers out there will push each other in order to come up with the most innovative platforms. New names will constantly pop-up, but now you know what to look for, in order to enjoy the best gaming sessions. I can't stress this enough: choose a licensed casino, with a fair bonus, acceptable wagering requirements and with a responsive customer support department. Deposit using the most popular payment services, only after you've had the chance to know who the owner is. Read the Terms & Conditions, as well. We can't decide for you, but we can make sure we are giving you all the info you might need to stay safe out there. Gamble responsibly and have fun!