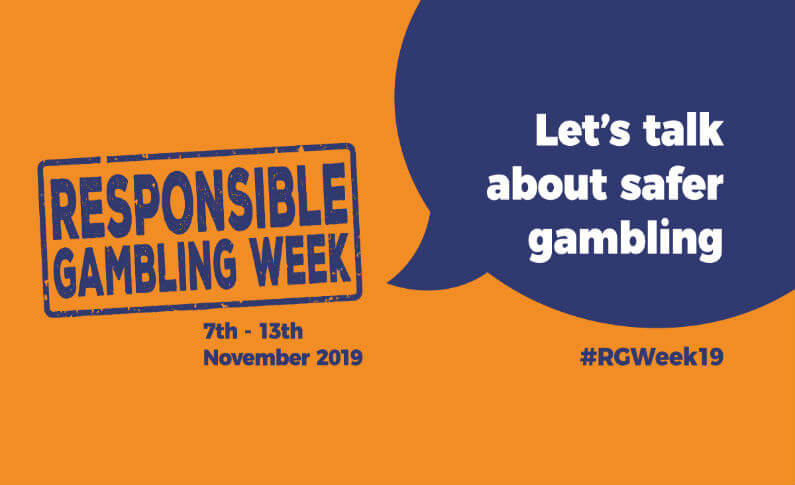 Posted in Industry
December 12, 2019
Responsible Gambling Week Celebrated
Problem gambling is a serious health concern and it's one that largely 'invisible' for the longest time possible. And what's more alarming is that playing online games, from the popular to online video games to casino regulars like poker and slots know no age or background. Online games are like sweets; you'll never get the satisfaction until you get your fix. And easy access to these online games makes it more complicated.
Today, the problem concerns almost all age brackets including more than 25,000 children from the United Kingdom (UK Gambling Commission, 2018). With its growing popularity and inherent risks when not properly managed and monitored, the gambling industry celebrated the Responsible Gambling Week last November 7 t0 13 with much fervor and commitment. With growing concerns on problem gambling, promoting safer gambling becomes a concerted effort among stakeholders.
Insignificant Sums and Transactions Can Be Serious in the Long Term
In the UK, problem gambling is not just a serious concern for adults playing at casinos. The concerns can also focus on the children who love to play video games on their mobile phones that require in-game purchases. One parent reported that the sums were 'insignificant' at first, with £2 here, £2.50 as the usual charges on the bank statements. But the parent, Jane Edwards, knew that she did not spend money on these games. However, with teenage kids in the household, she perfectly knew who linked the credit card to the online video games. These 'insignificant amounts' were used to purchase upgrades on the game which boost gaming performance. These changes in behavior are not lost to Mrs. Edwards. Upon learning of the issue, she kept tabs on their activities and she opened her communication with the children.
Games Can be Exciting as a Form of Escape
For others, casino games are exciting and serve as a form of escape. And sometimes, the lifestyle to play often starts at a young age. Tony Marini is one of the well-known supporters of responsible gambling and also takes the lead in helping those who want to manage their behavior. Mr. Marini certainly knows what he is saying as a former gambler himself. At an early age, Marini was already introduced to gambling. He used to play cards which he learned from his father and gambled pennies on the table. He shared that it was an exciting escape during these times. The behavior escalated and as soon he turned 18, he discovered the poker tables in casinos and felt 'at home'. His life took a turn to worse and became addicted to the game and alcohol.
Today, Marini learned the lesson and has now fully recovered from the problem. His recovery started 14 years ago and he now works as a therapist at Castle Craig Hospital helping others with the same struggle.
More Education Required with Responsible Gambling Week is a Perfect Fit
According to Marini, education is needed to help address problem gambling. Whether it's about playing these mobile video games or participating in poker tables, education plays a crucial role in managing player behavior.
The celebration of Responsible Gambling Week is a step in the right direction in promoting awareness and education. A collaborative effort of industry stakeholders, the Responsible Gambling Week 'aims to create conversations with customers, staff and the wider public about gambling responsibly'. More importantly, during this week players and the general public learned about tips and tools on how to gamble responsibly and they were provided with sources on how to get advice and support.
This year's celebration also boasts a collaboration of various stakeholders n the UK and the Irish gambling industry. From amusement arcades, bookmakers, casinos, and bingo clubs, everyone took the initiative to inform, educate, and spread the word about responsible gaming.
Some of the top companies that showed support are BoyleSports, Kindred, the Racecourse Association (RCA) and British Horseracing Authority (BHA). BoyleSports, a leading bookmaker, has participated in the campaign by distributing leaflets and offering customer tips. Kindred taps into sports on how to promote positive behavior. The RCA and BHA, on the other hand, promoted messaging on their digital channels.
At HitCasinoBonus, we choose to take responsible gaming extremely serious. Read about how we see it and make sure to read our responsible gaming manifesto.
Take care out there!