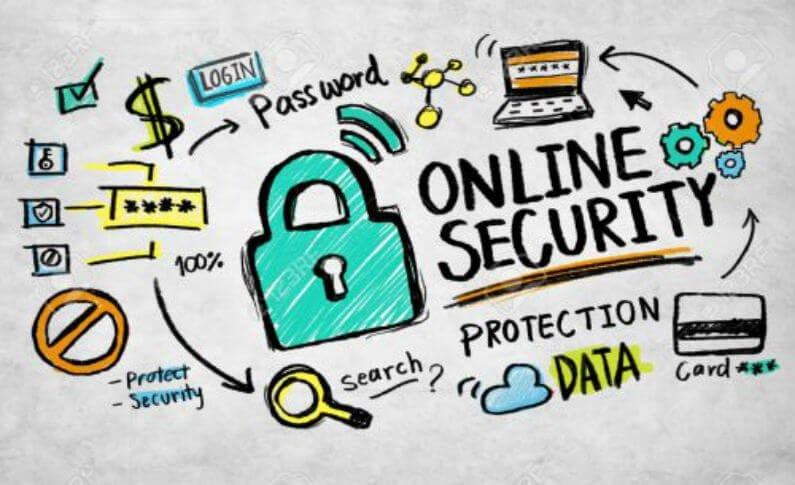 Player Protection and 'Social Responsibility' Get a Second Look After Gambling Commission Inquiry
When it comes to running a casino business, the main expectation is that business operators will have an eye on the bottom-line. Although its vision is to provide casino entertainment and excitement to enthusiasts and casual players, at the end of the day these operators are answerable to the owners, and stakeholders. This is the main reason why casino operators pull all the stops to provide the industry with the best games, playing environment and promotions in the hope of promoting better 'return of investments' for the operators.
Although this is the overarching business objectives of casino operators and promoters, it actually comes with a set of responsibilities – player protection and 'social responsibility'. Player protection is mandated online, and it can come in different forms, incorporated in various casino promotions and services. Unfortunately, not all casinos are committed to player protection, leading to questionable practices and rogue casinos. But this is going to change, thanks to a recent move by the Gambling Commission to inquire into the player protection practices of an online casino operator.
Social Responsibility, in the Context of Online Casino Gaming
Just recently, the Gambling Commission has announced that it will investigate a subsidiary of 888, an online casino company, to check claims and complaints that it has failed in its efforts to protect the players. In short, the Gambling Commission will assess if the affiliate of 888 has done its share in promoting social responsibility, a requirement for all types of businesses.
Social responsibility is a buzzword used in the corporate sector, with a strong emphasis on corporate and organizational activities that go beyond traditional money-earning activities. With social responsibility, business owners consider the social implications of business, making sure that in the conduct of business, customer welfare are protected and promoted. Different companies and organizations implement and interpret social responsibility in various ways. Some companies invests in programs that can help protect the environment. They normally coordinate with environmental groups including Greenpeace to help protect the environment, through reforestation to consumer education. And some organizations invest in public education system, investing in schools and students.
Featured Casino
888 Casino continues to be the undoubted leader in the online gambling industry since its launch in 1997. The casino is offering the largest number of games for online gambling covering the array 888 Backgammon, 888 Sports, 888 Bingo and 888 Poker, to provide the unmatched online gambling fun. Read through our review and learn how to claim a huge Welcome Bonus package worth up to €1,500! 18+ only, T&Cs apply (see link below)
'Self-Exclusions', Time Out Feature as Examples of Casino Tools for Player Protection
In the context of casino business, social responsibility is manifested in different ways. And this is exactly the focus on the renewed interest of the Gambling Commission today. The regulatory agency is reviewing the business practices of an affiliate of 888 online casino, and see if the company has implemented player protection measures when playing at the casino.
One popular tool used in casinos that help protection players and customers is 'self exclusion'. Under this arrangement, players are prevented from playing the casino games for a set time, usually for 6 months, and a maximum of 5 years. In Great Britain, this rule is actually in place, given to players as an option to protect themselves. Customers will have to apply for coverage of this rule, and when approved, they will not be given access to casino games and services for a prescribed period of time. Although this is a great rule that promotes player protection, there are some casinos that are struggling to implement this as it affects business.
Another casino protective scheme for players is the 'time-out' feature. This is a variation of the self-exclusion feature of casinos, but at shorter period of time. For example, the player can opt out the games for a day, or a week.
Even casino game providers, like NetEnt, Microgaming and Playtech, and software vendors also help in the promotion of player protection through creative features. This time, these creative features are seen on the actual games design. Today, some of the modern and popular slot games allow customers to set the amount of time for slot play. For example, the players can specify that the game will be played for 30 minutes, and once this time limit has been reached, the game will stop and flash a reminder that the 30-minute playing time limit has been reached. Today, there are slot machines available in different parts of the world feature a technology that set a limit on the amount of money and time that can be spent on the machine. Once this limit (the money and time) has been reached, the slot machine will take a 30-second break, and the floor manager or staff of the casino will be alerted. This is a great way for the player to remain on top of things, and rethink his bankroll or playing style. Also, the management can remind the player about his play.
These protective features and strategies, and the proposed inquiry of the Gambling Commission are considered effective steps in promoting player protection. As of press time, the Gambling Commission has not posted or released results and observations, due to an on-going investigation.
So people – make sure you play in online casinos that can be trusted – there are a lot of secure places for you to discover!