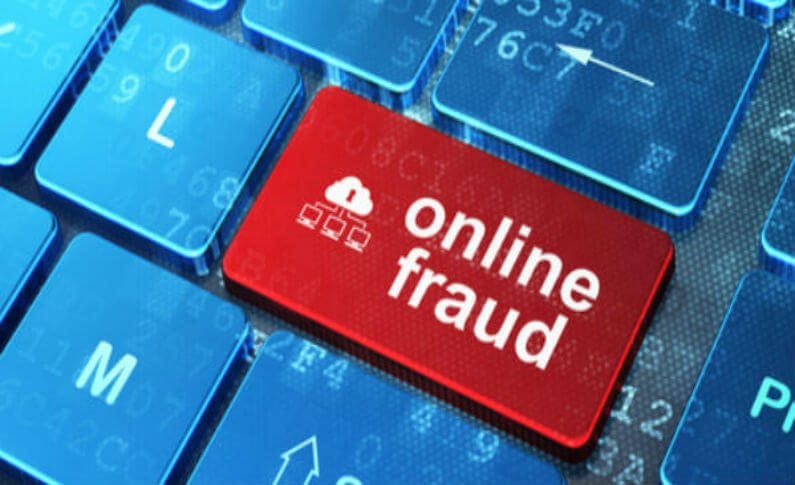 Posted in Industry
September 12, 2017
Online Fraud: The Bane of iGaming Businesses As Proved by CASEXE Survey
Online fraud is the biggest issue iGaming businesses currently face. According to the latest survey by CASEXE, 94% of the gambling operators reported problems associated with online fraud. This matter is discussed on all major iGaming forums, yet no effective solution has been found. A higher level of regulation and implementing of new kinds of software might reduce the number of fraud cases. However, so far, not even an outline of a perfect security system exists.
About the CASEXE Survey of Online Fraud
CASEXE is a renowned online casino software provider that seeks to develop innovative solutions. Their main objective is to help iGaming businesses evolve. To stay on top of things, the CASEXE research department conducts a variety of industry surveys. The most recent of those included 50 gambling operators from European countries and the CIS.
The participants of the survey were asked numerous questions about the challenges their businesses face. The results of this study are rather disturbing.
The main points boil down to:
Online Fraud is the Main Issue for Gambling Operators
94% of the respondents claim to experience problems with online fraud regularly. The specifics of these issues vary, but the issue remains the same. The most common type of fraud plaguing online casinos is the so-called 'bonus hunter'. 85% of surveyed gambling operators complain about this.
Multi-accounting is the second biggest fraudulent issue faced by online gambling businesses. 75% of respondents state that they regularly catch someone using multiple accounts on their website.
The actual financial fraud is present only in 31% of gambling operators. Despite being much lower than the others, this number is still staggering. Note that the operators participating in the survey work mostly on highly-regulated markets. The situation is much worse if the gambling control terms are lax.
Online Casino Payment Systems are Far From Perfect
82% of online gambling operators aren't happy with the payment systems integrated into their casinos. 72% of the total number of respondents claim that regional restrictions are the biggest problem. It's not surprising as said restrictions are what prevents hundreds of people from playing. Even if the operator does out of their way to contract with as many payment systems as possible, some limitations still remain.
Payment delays are the next biggest issue (55%). Only select few online casinos claim to offer instant payments. However, even they might experience some problems. The root of this issue is that payments involve a third party, the payment service itself. Delays due to tech problems or something else are outside of the operator's control. However, the casino's rules state that they can authorize players to enjoy betting only after all transactions are completed. Unfortunately, software fails regularly, or so claim 19% of the surveyed operators.
Another big issue with online payment systems is that the services that run them demand extremely high fees. This is the challenge cited by 34% of operators in the survey. High fees from payment services mean higher fees and thus worse terms for the casino. Considering the insane level of competition on the market, finding a payment service with reasonable rates is essential for business's survival.
Online Gambling Software isn't as Good as Players Think it is
It's surprising to learn that a huge number of online gambling operators are actually dissatisfied with the content filling their casinos. There is no doubt that the games created by leading developers, like Microgaming, NetEnt, Playtech, and Evolution Gaming are cool, beautiful and entertaining. However, operators complain about them being not good for business.
Main reasons cited for that are too frequent winning chains in online slots (65%) and cooperation terms with the developers (44%). Only 29% report frequent technical problems with the games themselves. It's a rather high level considering that software solutions of today must present extra-stable performance.
19% of online gambling operators report various problems associated with the platforms online casinos run on.
All this indicates that the colorful and captivating games players so love today aren't actually as amazing as they seem. Apparently, from the business point of view, casino software developers still have a long way to go. However, their progress in this department goes unnoticed by players.
This might be a part of an issue as developers are mostly focused on player satisfaction. Despite there being dozens of casino game creators, online gambling operators can't choose some obscure companies. Many players judge the casino by the software they use. For example, being powered by NetEnt or Microgaming is considered a sign of a reliable portal. This means that any major operator must offer games from these developers. Otherwise, they will lose 'reputation points'.
It will be interesting to observe future surveys on the same subject to see if the challenges faced by online gambling operators change. So far, there is no clear solution to any of them. Fraud is the only thing that can be alleviated with more severe regulations. However, this presents a variety of other issues as strict gambling regulation reduces player enjoyment and therefore interest.
So far you can simply enjoy playing at leading online casinos, whose owners seem to be able to overcome all these challenges. Try places like PlayGrand Casino, QueenVegas Casino, RiveraPlay Casino, and SlotsMagic Casino. There are some of the online casino operators where to play safe – happy hunting!
Featured Casino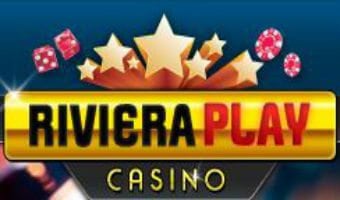 Offering a state-of-the-art casino play inspired by luxury and good life, RivieraPlay Casino is clearly a favorite online. RivieraPlay Casino puts the concerns and welfare of players and members first, and this can be seen in the quality of promotions offered. For new members of RivieraPlay Casino, they can enjoy a Welcome Bonus package, up to €/£/$7,500. And that´s just the first deposit - come play now!