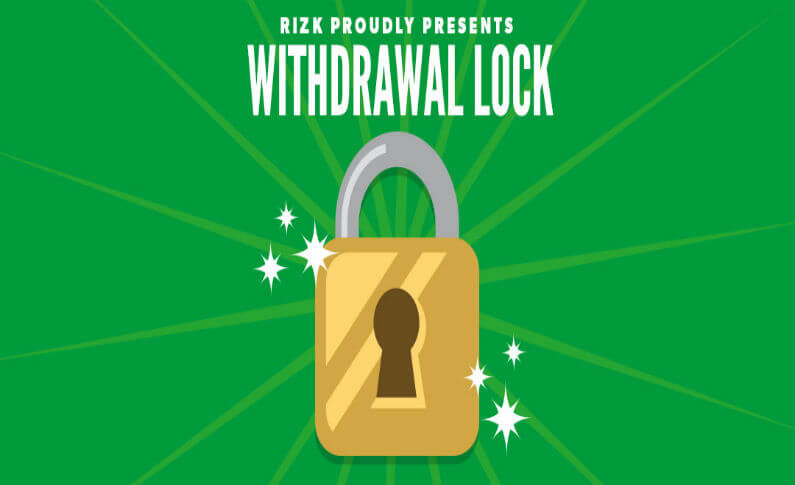 New Withdrawal Lock at Rizk Casino
The main goal of any honest and legit online casino is to offer fair gameplay to every customer. Everyone starts gambling for fun, but unfortunately, that fun sometimes escalates into intensive gambling sessions and sometimes in addiction. Responsible gambling is always a piece of advice you'll hear from online casinos, but to be fair, they benefit from those most addicted.
The times have changed, and it is not enough to simply put a statement like that on your homepage in order to be in compliance with the law and licence demands. Instead, there are certain actions and programs casinos need to implement into their business in order to smoothly operate. These programs have one ultimate goal – to make sure that the casino that applies them does everything in its power to prevent the development of possible gambling addicts.
To be fair, if there's something a gambler wants to do, there's nothing to stop them, regardless of the precautionary measures taken by any casino. It goes without saying that these measures are of huge help for many people, but the vast majority of gambling addicts get hooked to gambling without even noticing it. Any sort of addiction should be taken seriously, so do your best not to become a gambling addict, but also do everything you can to help those already enslaved.
Rizk's Stance on Responsible Gambling
Rizk Casino belongs to the newer generation of online casinos, basically presenting the most recent wave of high-quality ones to join the market. The company began to operate in 2016, and they were very clear from the very beginning about how they want to market themselves, using the so-called 'No BS Guarantee' slogan as they want to offer 100% transparent, fun and fair gameplay 24/7/365.
The fact that they are licenced by the Malta Gaming Authority, the UK Gambling Commission, and Curaçao eGaming, just shows that their only goal is to do whatever they can to make sure their customers are gambling responsibly at all times. They are working with Gamblers Anonymous UK, GamblingTherapy and BeGambleAware as well. When it comes to payment services and software providers, Rizk is partnered with the most popular ones, such as VISA, MasterCard, Skrill, Neteller, and NetEnt.
Featured Casino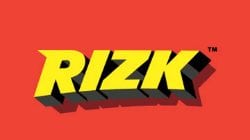 Rizk Casino, despite being a really young site, manages to get nearly everything right. The bonuses and promotions are really good, the range of games is particularly impressive, and the overall design of the site is pretty much perfect. The Live Casino Welcome Bonus at Rizk is pretty straight forward - all new players can get a 100% bonus up to £100 on top of their first deposit, providing they deposit at least £10. We'd take that any day of the week - sign up and try their range of games today!
Why Withdrawal Lock?
There is an entire section on Rizk's website implying responsible gambling and discussing two different restrictions you can set on your account:
Financial limitations (aka withdrawal limit) – Set deposit, net loss, wagering and session limits to prevent any unplanned or unwanted expenses. To make this feature even more useful, Rizk allows their players to set these limits on daily, weekly and monthly basis, which can be adjusted at any point, but the cool off period will be applied.

Time-out periods – Set a 1, 7, or 30-day time-out period during which you won't be able to log in unless you contact the customer support service, after which you'll have to wait until the cool off period expires.
As you can see, you can't just change the limits right after you set them. Instead, you have to wait for seven days before those changes take place.
People working at Rizk Casino noticed that players are reversing their withdrawals quite often, especially after bad sessions in which they lost money. This was a clear sign that they need to do something about it. Even though it benefits them when people are putting money back into the casino, it could possibly ruin someone's life in the long run if it's done uncontrollably.
What is the Withdrawal Lock and How to Use It?
Withdrawal Lock is actually a pretty straightforward feature that allows players to do exactly what the title says for itself – lock the withdrawals. Because payments take some time to process and get to the player's bank account or eWallet, many decide to stop the progress and return the money back to the casino to try and make up for the losses. That's exactly how many end up in a much worse situation due to additional losses.
The first step is to send a withdrawal request after which you can find the transaction in the transaction history section. You can then select the 'Lock' option for any active transaction. Keep in mind that once you've done that, there is no going back – funds will get to the payment service account you've sent them to without an option to cancel it. Even if you try to contact the customer service and ask them to stop the payment for you, there's nothing they would be able to do.
The feature isn't always active because someone could request to withdraw more funds than planned, in which case the option to cancel it comes in handy. Once you've clicked the Lock button, there is no going back, which prevents anyone from getting that money back into the casino in the moments of weakness.
The community, but also the licencing companies, love seeing things like this happen, as the number one priority should be providing the customers with as much fun as possible, as well as doing everything there is to make sure the users are gambling responsibly. That's why we love Rizk Casino at HitCasinoBonus!