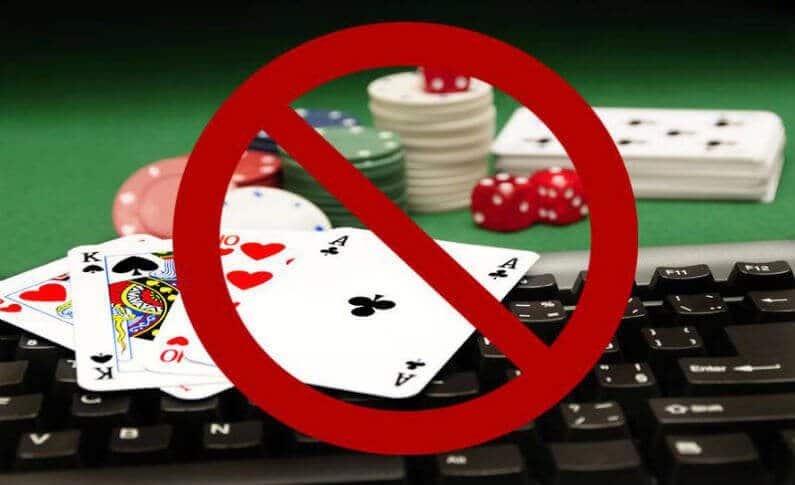 Posted in Industry
September 7, 2017
New Crop of Online Gambling Bans: Australia, Slovakia, Poland, and the Czech Republic
While online gambling industry grows and flourishes in some regions, a few countries are implementing harsh laws in this field. Australia, Slovakia, Poland, and the Czech Republic have all recently activated bans that severely limited the iGaming industry. One has to wonder whether this trend will continue among other countries. Another consideration, which is just as interesting, is whether these bans mean complete elimination of online gambling in these areas.
Australia Online Gambling Ban – Blanket Denial of All iGaming
Australia has been toying with the idea of banning online gambling for about two years now. The laws advocating this idea have steadily progressed through the complicated legislative system of the country. The debate surrounding this topic is ferocious with a great number of people supporting the idea of iGaming.
However, it seems that their arguments didn't impress Australian senators as they approved the Gambling Amendment Bill (2016). Now it's official and Australia will ban all iGaming ventures in the nearest future. Amendments to this bill eliminate all types of iGaming applications and gambling types illegal in Australia.
Just to be clear, at the moment, only sports betting remains legal. The idea behind the bill was to support that industry and help protect Australian players from shady gambling apps.
It's true that this is a noble goal. There are quite a few online gambling operations that are highly unreliable and some are outright scamming. It's also an understandable desire of the state to help support local betting businesses as opposed to offshore operators.
Unfortunately, the actual result of the bill is far from beneficial for everyone, including Australian budget. Such a major blanket ban made all international gambling operators reconsider their Australian branches. The large scale exodus of gambling businesses that started around March shows that these businesses chose not to take unnecessary risks.
As reputation is everything in the online gambling industry, it isn't strange that major businesses that operate within regulated markets chose to leave completely. This protects the companies from any sanctions and potential scandals caused by their operation under the ban.
The problem is that while respected businesses, like 32Red Casino and 888Casino are leaving, shady operations remain. It's a simple truth that the gambling industry always has a 'black market' side. Love of gambling is so engrained in the human psyche that banning it completely is outright impossible. If there are no official gambling operations, people seek illegal options, which puts them at a great risk.
So, simply put, the total iGaming ban initiated in Australia has actually increased the danger level for players. Now, one has to wonder how exactly all this will play out. We can only wait to see how the Australian gambling will change over the next year, when the ban becomes active. With the way things are going, Australia might well become the second US, where no online gambling type is actually legal, and yet it exists nonetheless.
Featured Casino
888 Casino continues to be the undoubted leader in the online gambling industry since its launch in 1997. The casino is offering the largest number of games for online gambling covering the array 888 Backgammon, 888 Sports, 888 Bingo and 888 Poker, to provide the unmatched online gambling fun. Read through our review and learn how to claim a huge Welcome Bonus package worth up to €1,500! 18+ only, T&Cs apply (see link below)
Poland, Slovakia, and the Czech Republic Introducing IPS Blocks
Slovakia, Poland, and the Czech Republic are also enacting an online gambling ban. However, they are much more lenient than Australia. These countries are only bringing their market to in order by regulating it.
To help with their desire to rid the players of the threat from shady gambling businesses, they are using IPS blocking. It's a technology that allows disabling select websites. It's far from perfect, but there is no more efficient selective Internet blocking solution at the moment.
These countries should be commended for their logical approach to the online gambling industry. Instead of banning it altogether, and thus forcing players to look for relief elsewhere, they are making it legal. Regulated markets are great for players first of all, because operators working through them are monitored by various authorities.
This is what offers the highest level of protection to players.
Of course, this kind of safety comes with a price. Online gambling operators must pay hundreds of thousands for a license on every single market. They also must give out a substantial part of their profit in taxes.
However, the industry itself is so profitable that these tremendous investments are worth it.
The situation with Slovakia, Poland, and the Czech Republic isn't 100% clear cut though. Some of the leading gambling operators in the industry are expected to fall under the ban. This includes William Hill Casino and 888Casino. The announced fine for operating an online gambling website without the official license from the local authorities is €500,000.
As these markets have gained the 'regulated' status only recently, it will be interesting to see which of these businesses will obtain licenses. Poland has started with banning a bit earlier and such major companies as 32Red have already left the market. They have yet to return.
Now players living in these countries will definitely wonder which operators they will be left with when the bans activate.
The trend towards banning online gambling websites is rather disturbing. However, it's not yet reached the point where the industry as a whole must get concerned. One also shouldn't forget that while some countries choose to move away from iGaming, others, like the US, are trying to 'un-ban' it.